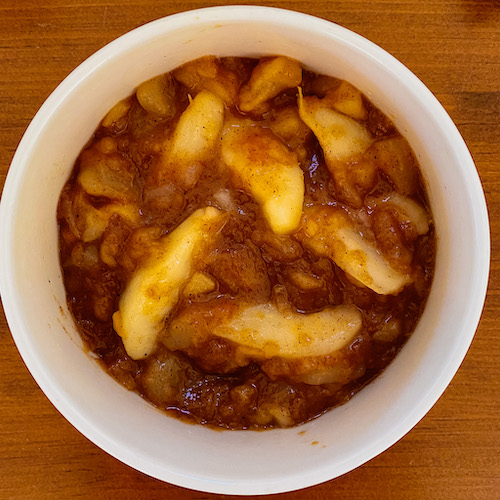 Pear & Apple Compote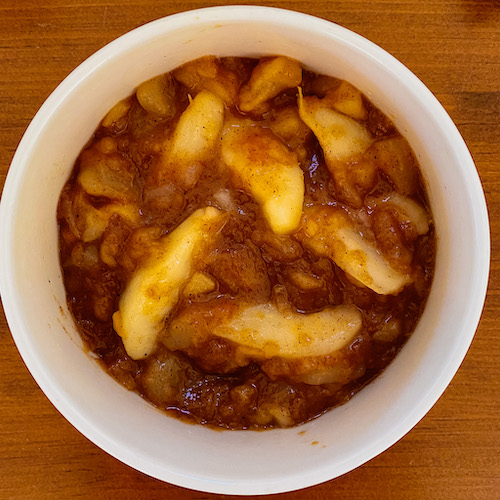 This dish is a delicious way to add warm, fall flavours to any meal. Sweetly spiced, our Apple and Pear Compote enhances both savoury and sweet dishes. We recommend adding a dollop (or two) to the top of our Autumn Pavlova. It's not a complicated combo, but it looks impressive and hits the sweet spot, every time.
INGREDIENTS
3 Pears, peeled and core removed (2 chopped into small pieces, 1 sliced into 8 larger slices
3 Apples, peeled and cut into small pieces
Juice of 1 lemon, freshly squeezed
⅓ Cup Sugar
1 tsp Lucky Spice
½ tsp Vanilla
DIRECTIONS
In a small to mid-sized saucepan, combine toss the smaller pieces of apple and pear in the lemon juice. Add the sugar and spice.
Simmer over medium heat for about 10 minutes, stirring occasionally.
Add vanilla and larger pear shapes and cook on low heat for 3-4 more minutes.
Serve either warm or cool.