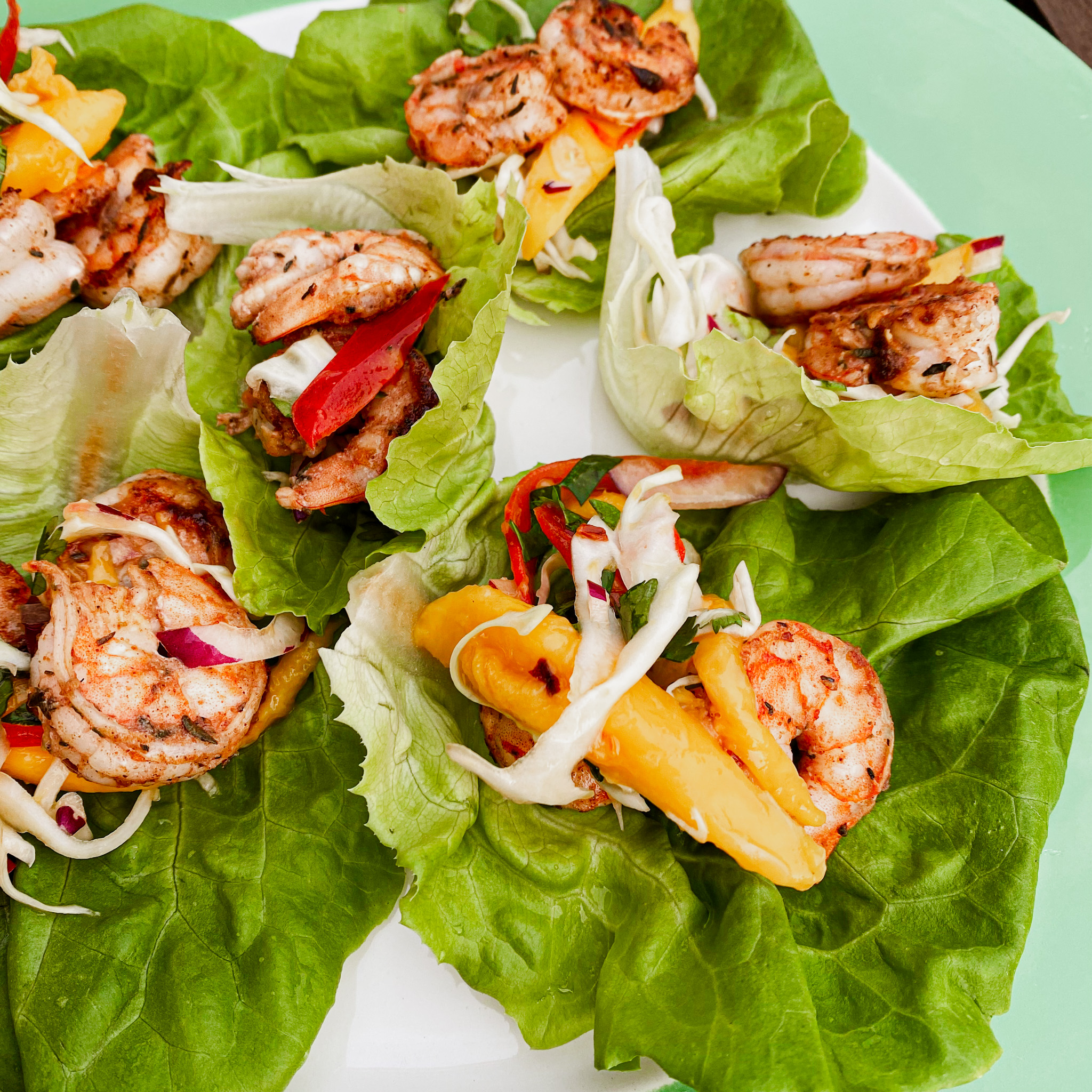 Jerk Shrimp
If you are looking for a lot of flavour and not too much heat, use Offbeat with a bit of oil, a dash of sugar and lime juice for a dish that literally can be made in minutes. Want more heat? Add a habanero pepper, pineapple juice, fresh ginger and a dash of soy sauce. Both are fantastic!
INGREDIENTS
454 g Shrimp, raw, peeled and deveined
1 Tbsp Lime Juice
2 tsp Offbeat jerk
a Pinch of Brown Sugar
1 tsp Canola or Avocado Oil, if cooking on the stovetop (not needed for the grill)
1 Habanero or Scotch Bonnet Pepper, seeds removed *OPTIONAL
½ Tbsp of Soy Sauce *OPTIONAL
½ tsp Ginger, fresh minced *OPTIONAL
DIRECTIONS
If making the less hot version, place the raw shrimp in a bowl, add the lime juice and the Offbeat and toss to cover evenly. Set in the fridge for a minimum of 20 minutes and as long as overnight. Heat a skillet or grill and cook for 3-4 minutes per side (maybe slightly more for larger shrimp) until pink and fully opaque.
If making the version with more heat, combine all the ingredients except the raw shrimp and oil in a Magic Bullet of Food processor. Add this to the shrimp and marinate in the fridge, following the same directions for cooking as above.
Serve with rice or in wraps, together with Mango Slaw.