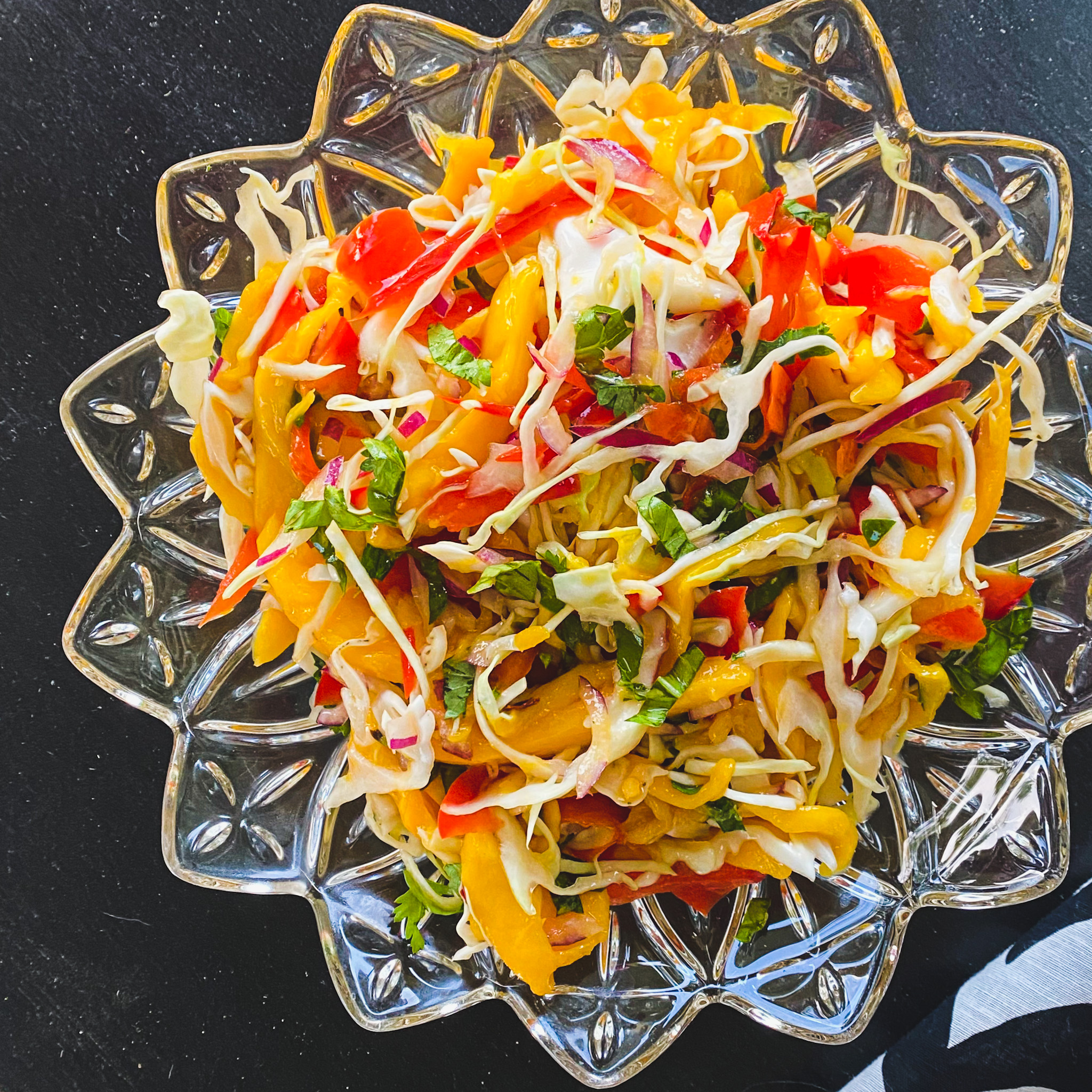 Mango Slaw
Fresh and fruity, the combo of cabbage and mango gives this salad a crunchy, deliciousness that is great for warm summer weather. It's fantastic as a stand-along dish (and looks fabulous at a potluck), or used in a wrap together with shrimp, tofu, chicken or pork.
INGREDIENTS
2 Mangoes, sliced into thin strips
⅓ small Cabbage, shredded
½ Red Pepper, sliced into thin strips
½ Red Onion, thinly sliced
1 tsp Crushed Chilies
Juice of half a Lime
Cilantro, chopped finely, to garnish
DIRETIONS
Combine all the vegetables and the crushed chillies and toss in the lime juice.
Garnish with chopped cilantro and serve at room temperature or chilled.