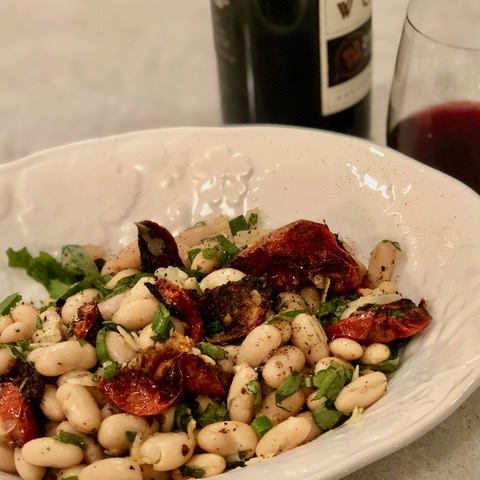 Za'atar-Roasted Tomatoes and Herby, White Beans
Meatless Mondays – here you go! Dig into an ultra-flavourful dish that combines zesty za'atar-roasted tomatoes with velvety white beans, topped with parmesan cheese and chopped herbs. Vegetarian and gluten-free. This dish is so tasty it may appear on other days of the week!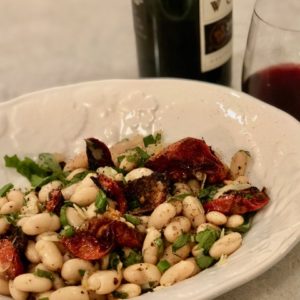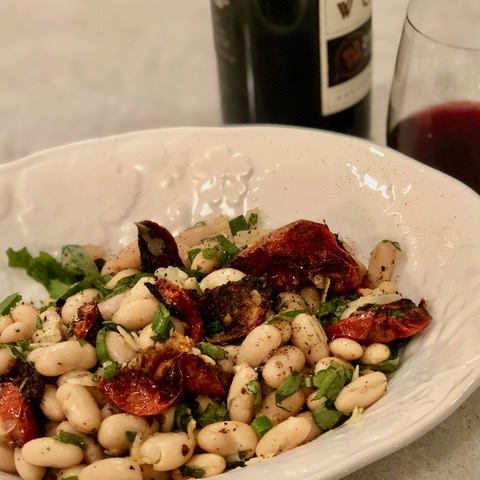 Serves: 4
Time: Prep: 10 min; Cook Time: 40 min
Ingredients
4 large tomatoes, cored and sliced in thick wedges, 6 to 8 wedges per tomato
3 Tbsp (45 ml) za'atar (divided)
Kosher salt, to taste
¼ cup + 3 Tbsp (100 ml) extra virgin olive oil, divided
2 cups (500 ml) cooked white kidney, northern or cannellini beans. If using canned beans, make sure to drain and rinse well before using.
1/2 cup (125 ml) freshly shaved parmesan cheese
4 Tbsp (60 ml) chopped herbs, such as basil, mint, chives, or a combination
Instructions
Heat the oven to 375 degrees. Line a sheet pan with parchment paper.
Lay the tomato wedges on the sheet pan and season with 1 ½ Tbsp of za'atar and a pinch of salt. Drizzle with 3 Tbsp olive oil. Roast the tomatoes until they are very soft and fragrant, about 40 minutes.
Place the beans in a large bowl. Add ¼-cup olive oil and a pinch of salt. Mix to coat the beans. Top the beans with the roasted tomatoes, parmesan cheese, chopped herbs, the remaining 1½ Tbsp za'atar and salt. Serve immediately.