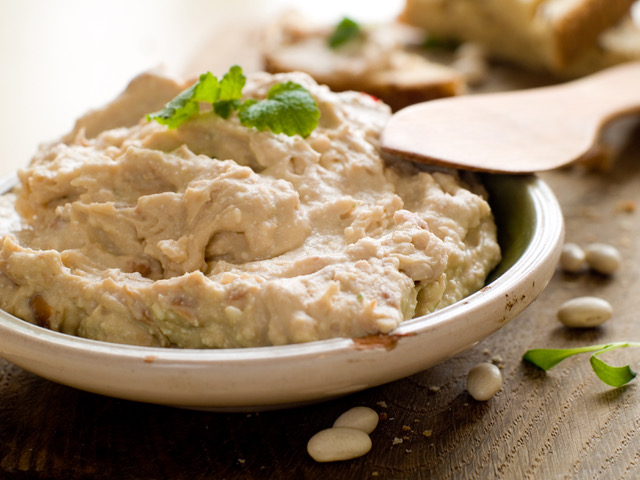 White Bean and Coriander Dip with Pita Chips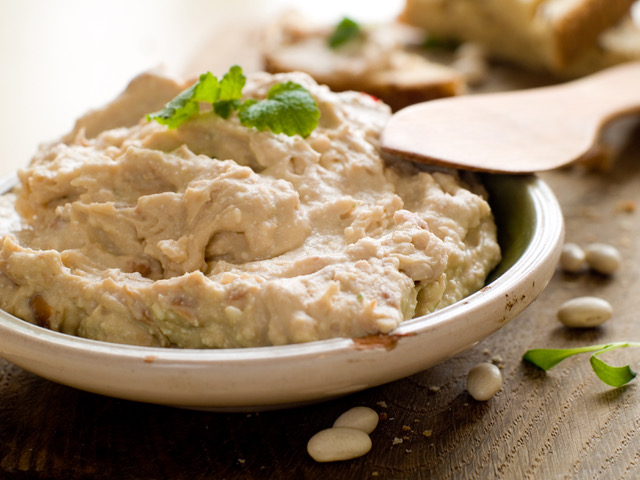 1 16-oz can (475 ml) white beans, rinsed and drained
1 garlic clove
3 tbsp (60 ml) lemon
1/3 cup (80 ml) olive oil, plus 3 tablespoons (60ml)
¼ cup (60 ml) fresh cilantro leaves 2 tbsp (40 ml) ground coriander seeds (divided)
½ tsp (2.5 ml) red pepper flakes
½ tsp (2.5 ml) salt
6 pitas
1. Preheat oven to 400º F.
2. Pulse beans, garlic, lemon, 1/3 cup olive oil, cilantro, 1 tablespoon coriander and red pepper flakes in a food processor until coarsely chopped. Season with salt and pepper. Transfer to bowl.
3. Cut each pita into 8 wedges and arrange on a large baking sheet. Pour remaining oil over the pitas. Toss, then spread out wedges evenly. Sprinkle with salt, pepper and 1 tablespoon coriander.
Bake for 8 – 12 minutes, until golden.
4. Serve pita toasts alongside bean dip.