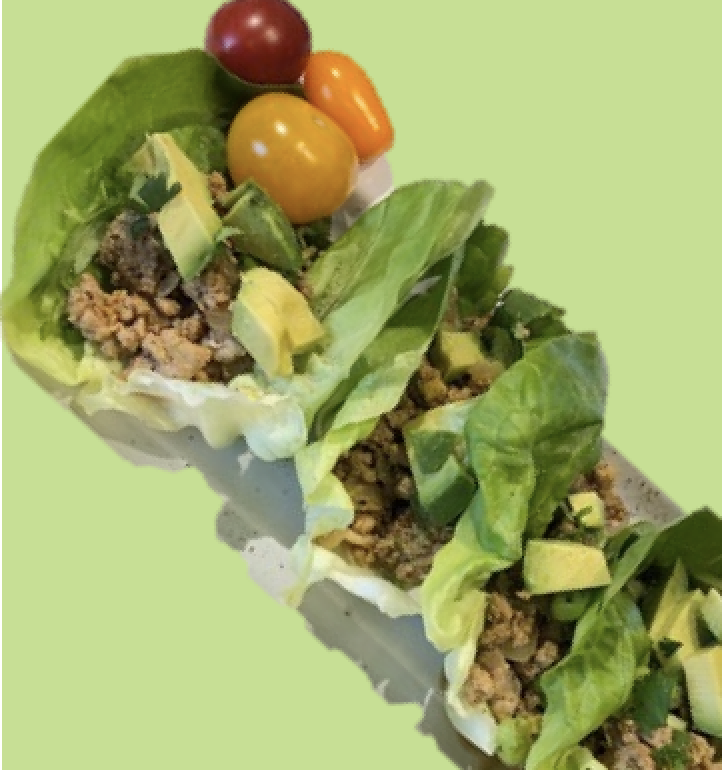 Leapin' Chicken Lettuce Wraps
This is exactly what we should all be eating after the holidays. Keto, low carb, paleo and gluten-free. These healthy lettuce wraps can be made in 20 minutes! And boy, are they tasty!
Serves 4
Time: Prep: 10 mins; Cook Time: 10 mins
1 Tbsp (15 ml) olive oil
1 onion, diced
½ jalapeno, seeded and minced
3 cloves garlic, minced
2 Tbsp (30 ml) finely chopped ginger
1 Tbsp (15 ml) Lonestar's Leap blend
1 lb (450g) ground chicken or turkey
2 Tbsp (30 ml) soy sauce (use Tamari sauce for gluten free)
2 Tbsp (30 ml) lime juice
1 Tbsp (15 ml) sesame oil
Bibb or Romaine lettuce for serving
2 green onions, thinly sliced
2 avocados, thinly sliced
Cilantro, chopped
Instructions:
In a large pan heat olive oil over medium-high heat. Add onion and jalapeno and cook for 3-5 minutes or until translucent.
Add garlic, ginger, and Lonestar's Leap blend. Cook another minute.
Crumble in ground chicken, cook for 5-6 minutes or until fully cooked.
Remove from heat and stir in soy sauce, lime juice and sesame oil.
Serve in lettuce leaves. Top with avocado, green onions and chopped cilantro.