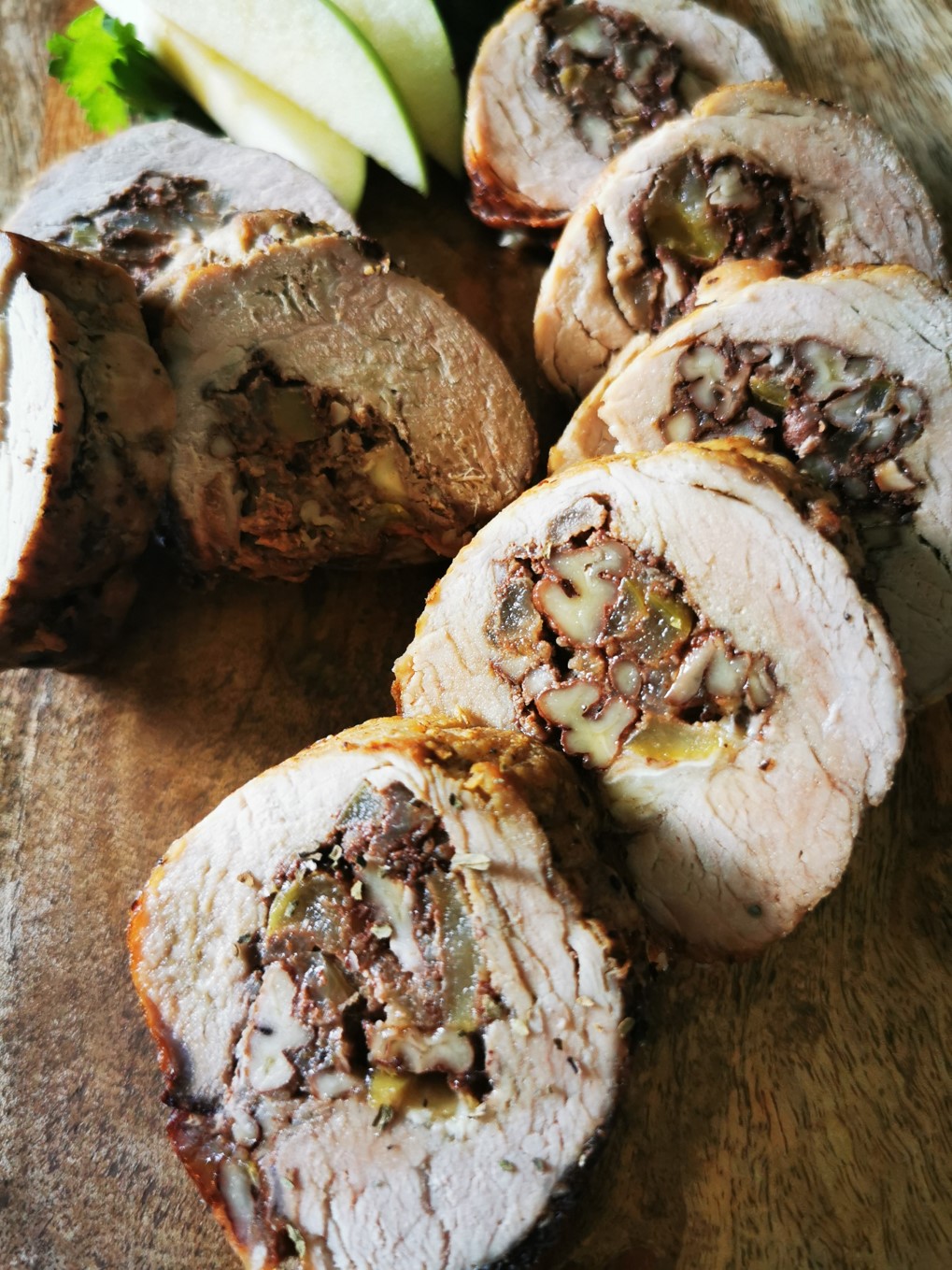 STUFFED PORK TENDERLOIN
Apples and pork go together like peanut butter and jelly, butter and popcorn, burgers and fries……you get the idea! This stuffed pork has a beautiful flavour profile — a little sweet with a kick of heat from the black pepper and cayenne in the Lucky Spice blend. The apples and pecans add texture to each bite. Plus, it's easy enough to put together for a weeknight dinner and delicious enough to impress your guests at your next dinner party! Serve alongside a simple green salad and some fresh seasonal veggies.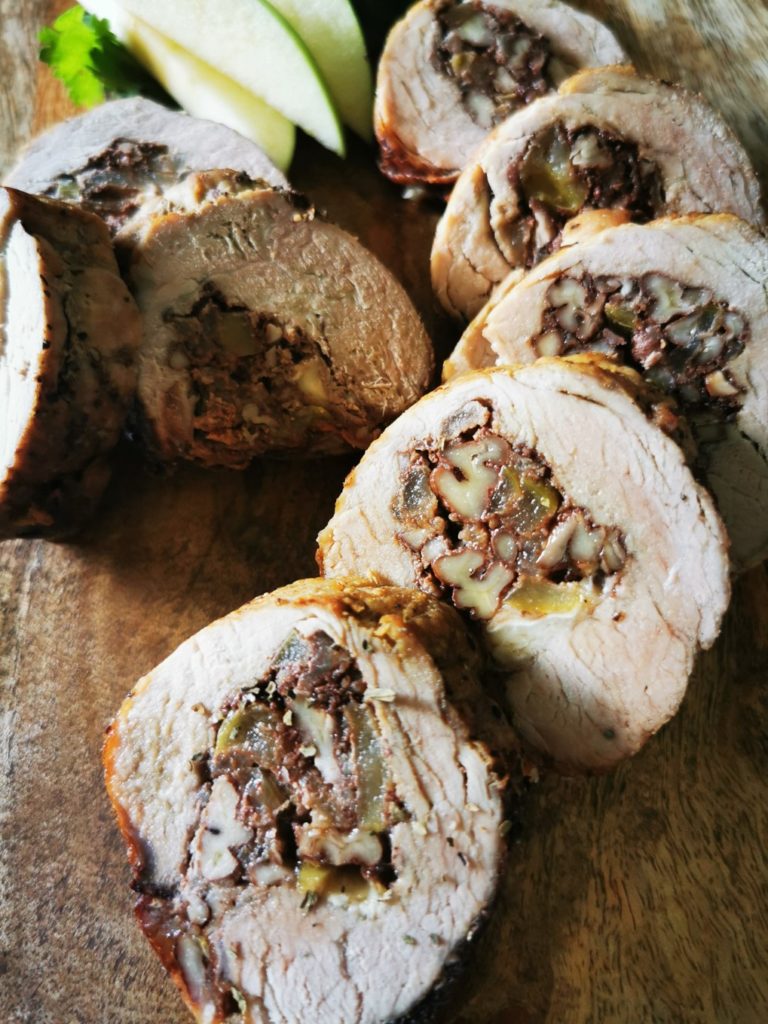 INGREDIENTS
2 Pork tenderloins, butterflied (and silver skin removed)
1 Granny Smith Apple, diced
1 Yellow onion, small in size and diced
½ Cup Pecans, chopped  
1 Clove of Garlic, crushed
2 TBSP Butter
4 TBSP Canola or other cooking oil, divided
2tsp Lucky Spice blend
1tsp Salt
½ tsp Black Pepper
170-200g Brie Cheese
2 TBPS Maple Syrup
DIRECTIONS
Preheat oven to 375
Butterfly, pound, stuff, roll and secure!
In a sauté pan, add butter and oil and cook onions and apples until onions are translucent.  Add garlic, Lucky spice, salt and pepper.  Sauté for one more minute until fragrant.
Add chopped pecans and maple syrup, stir to combine and remove from heat.  Add in the diced brie just before you stuff the pork- after the mixture has cooled down a little.
Allow mixture to cool while you prepare the pork.
Cover the pork tenderloin (one at a time) with plastic wrap and pound to an even thickness between ¼-½ inch thick being careful not to put a hole in through the meat where the stuffing can leak out.
Divide the stuffing evenly between the 2 loins, pat down and roll.  Secure the rolls with butcher twine. 
Add the remaining 2 Tbps of oil to a clean oven-safe sauté pan over med-high heat and sear each side of each tenderloin until nicely browned on all sides.  Transfer pan to oven and roast for 40-45 mins until the internal temp of the pork reaches 145 degrees F.
Remove from oven and allow to rest for 5-10 minutes before slicing. 
Don't worry if some of the stuffing leaks out, you can spoon it over the sliced pork when serving.  Serve alongside a simple green salad and some fresh seasonal veggies.
NOTE – How-To Butterfly the Pork
Remove silver skin and butterfly the tenderloin by holding a knife flat, parallel to the cutting board.  Cut a slit lengthwise in the tenderloin about ¾ inch above the bottom of the loin.  Continue slicing inward, unrolling the loin as you cut.