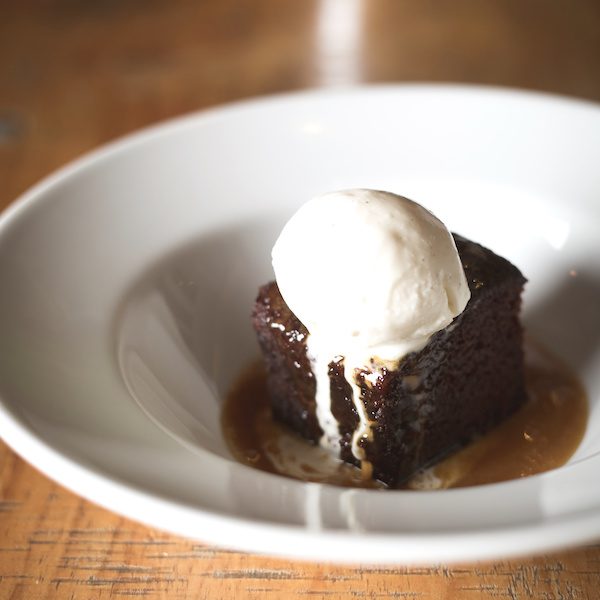 Sticky Toffee Cake with Toffee Sauce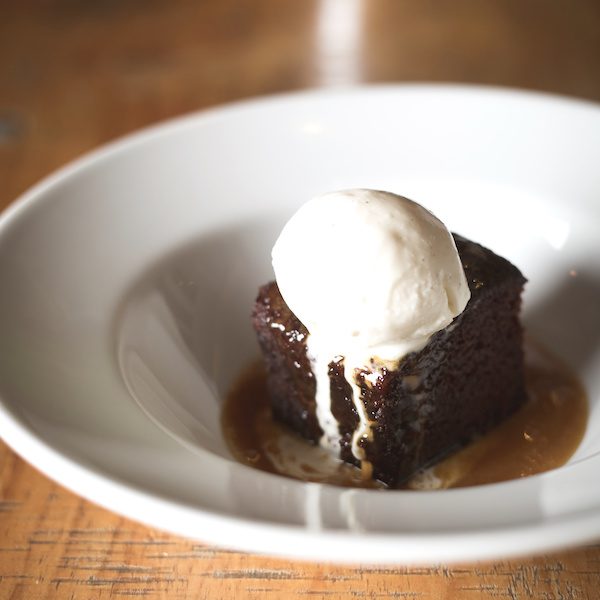 Who knew that Dial R for Ras would be delicious in a cake?! The warm middle eastern flavours are a perfect match with dates and lend an exotic twist to this classic holiday recipe. It's fantastic served with toffee but also makes for an interesting combination paired with soft cheese.
INGREDIENTS (Cake)
400 g dried dates, pitted and chopped
2 1/2 cups water
2 teaspoons baking soda
3 1/4 cups flour
2 tablespoons Dial R for Ras
2 teaspoons baking powder
1 tsp kosher salt
½ Cup Olive oil
1 cup granulated sugar
½ Brown sugar
4 large eggs
1 1/4 teaspoon vanilla
INGREDIENTS (Sauce)
2 sticks unsalted butter
1 ½ C cup packed dark-brown sugar
1 Tbsp Molasses
3/4 cup heavy cream
1.2 tsp Dial R for Ras
Pinch of salt
1 tsp Triple Sec
DIRECTIONS (Cake)
Place water and dates in a medium sized pot and set aside to soak.
Pre-heat oven to 350 degrees F
Butter or oil a 9 x 13" pan (or spray with cooking spray)
Heat dates and water to a simmer for 10 minutes.
Add baking soda (it will foam up) and remove from heat. (*Optional – Use an immersion blender before adding soda, if you want a smoother cake.)
In a bowl, mix flour, spice, baking powder, and salt.
In a separate bowl, beat oil and sugars until smooth, adding eggs one at a time.
Set to slow speed (if using a mixer) adding in 1/3 of the flour, then 1/3 of the date mixture. Repeat until everything is mixed together. Don't over mix.
Pour mixture into buttered pan, and bake for 40 – 50 minutes. (And a toothpick comes out clean.)
Let cool and make sauce.
DIRECTIONS (Toffee Sauce)
1.Combine butter, sugar, Dial R for Ras, molasses, salt and cream in a medium saucepan and bring to a boil over high heat.
2. Reduce heat to medium (so sauce does not boil over) and boil, stirring frequently, until sauce thickens and darkens slightly, about 3 minutes.
3. Remove from heat and add Triple Sec.
4. Serve warmed over top of cake.