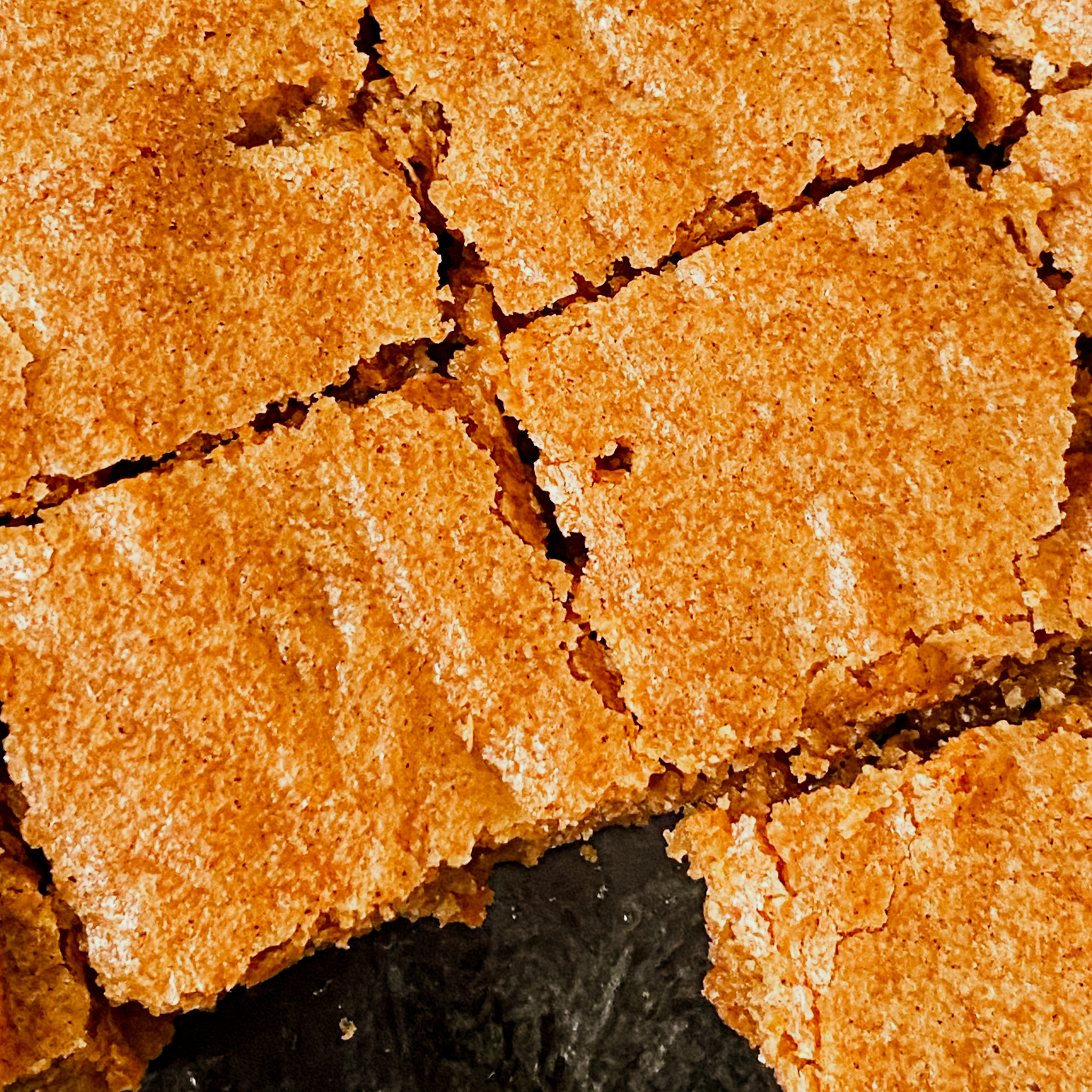 Spiced Butterscotch Squares
Think crispy edges and chewy centres, this is a treat because of the flavour and texture. And the warm spices in Brick Lane Takeaway add a depth of flavour without being entirely recognizable as a curry blend.
INGREDIENTS
½ Cup Butter or Margarine, melted and cooled to room temperature
2 Cups Brown Sugar
3 Eggs
1 ½ Cup Flour
2 tsp Baking Powder
2 tsp Vanilla
¾ tsp Bricklane Takeaway
½ tsp Salt
½ Cup Nuts chopped *Optional
METHOD
Butter a 9 x 13″ pan and set aside. Preheat oven to 350°.
Whisk together the dried ingredients (flour, baking powder, Brick Lane Takeaway, and salt) in a medium-sized bowl and set aside.
Using a mixer (either standup or a handheld), beat the sugar and butter together. Then add the eggs one at a time, continuing to mix well.
Add the vanilla and mix, then add the dry ingredients to the wet ingredients and blend.
Mix nuts in, if using and pour batter into the pan.
Bake for 20 minutes until golden brown and a toothpick comes out clean.
Cool slightly before cutting into squares.