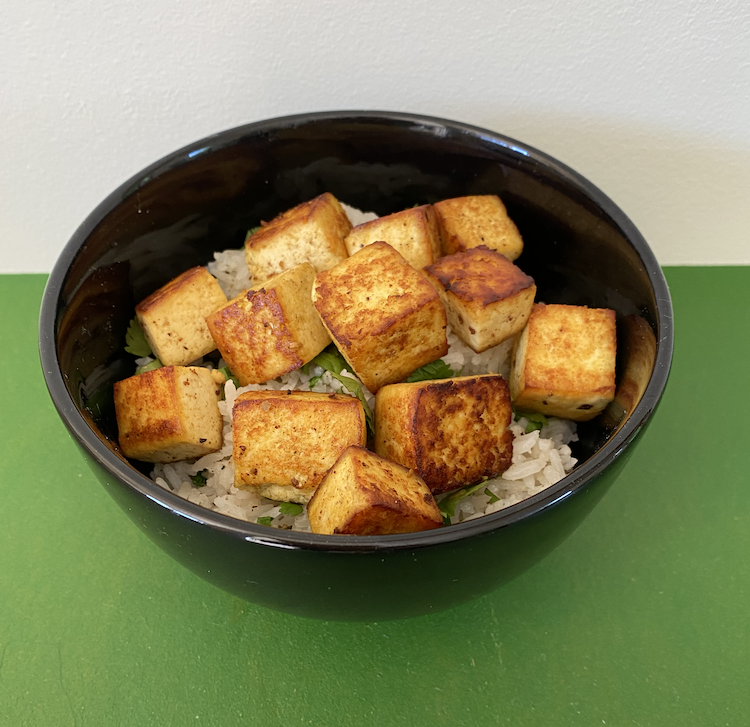 Soto Marinated Tofu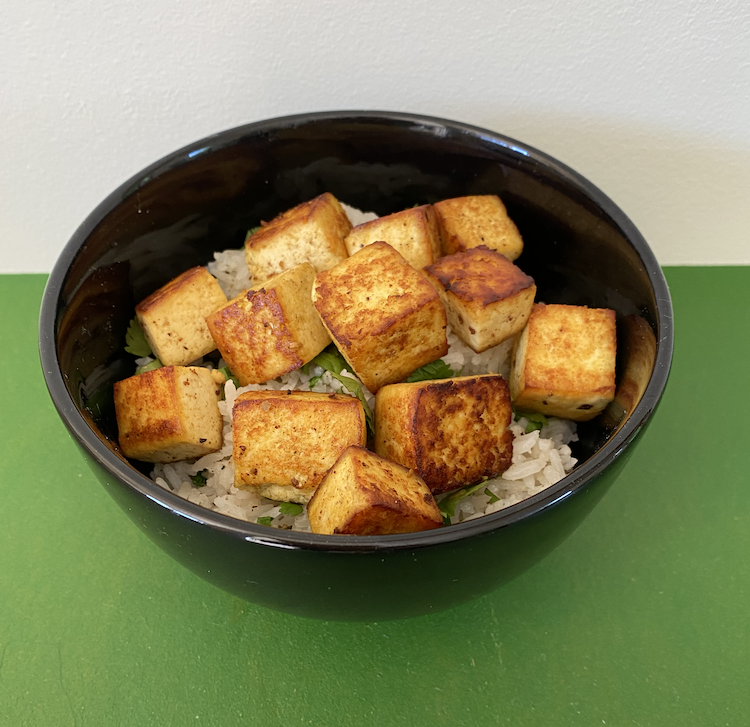 Infused with The Spice Who Loved Me this tofu is super flavourful, easy to make and versatile. Delicious in a wrap or added to a salad, or served on rice (especially tasty when served with lime pepper and cilantro rice!)
Firm tofu marinates fairly quickly, but it's really best if you can leave it for a few hours in the fridge. Or even better, leave it overnight.
Prep time 10 min (+ 2 – 12 hours resting)
Cooking time 15 min
Total 25 min (active)
Ingredients
1 package of firm tofu
2 Tbsp canola or avocado oil
½ Tbsp rice wine vinegar
1 tsp sugar
1 tsp soya sauce or liquid aminos
1 dash of cayanne
1 tsp seasame oil
2 tsp The Spice Who Loved Me
Directions
Cut tofu into bite-size squares or slices, and dry off on a paper towel.
Set dried tofu in flat glass dish, with sides. (the kind you might bake squares in.)
In a bowl mix the remaining ingredients together. Then add the marinade to the tofu and let stand. (Ideally 8 hours – 12 hours, but can be as little as 2 hours).
Heat a frying pan or skillet, and cook tofu allowing each side to get golden before turning.
Serve hot or cold. Keeps well in the refrigerator.