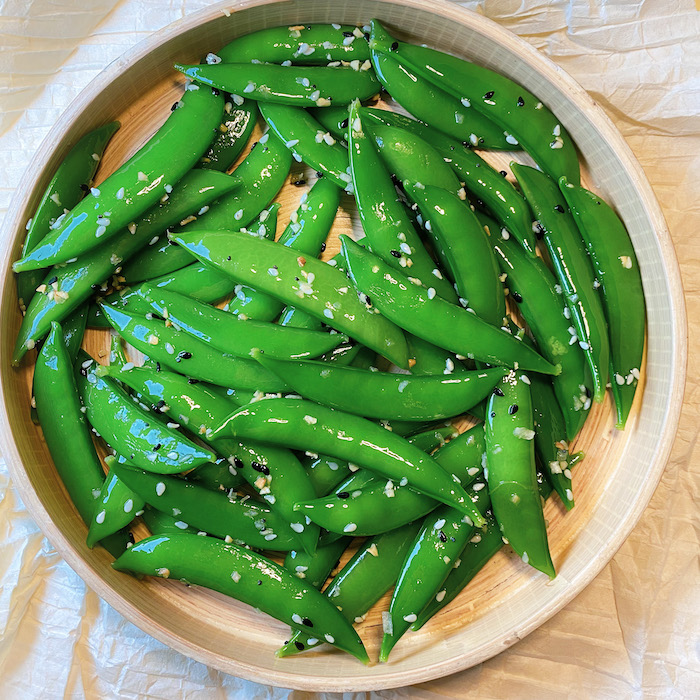 Snap Peas with Flavomatic
A dash of olive oil, a bit of lemon zest and some Flavomatic on lightly blanched snap peas. And voila! It's fast and tasty and always looks great on the table.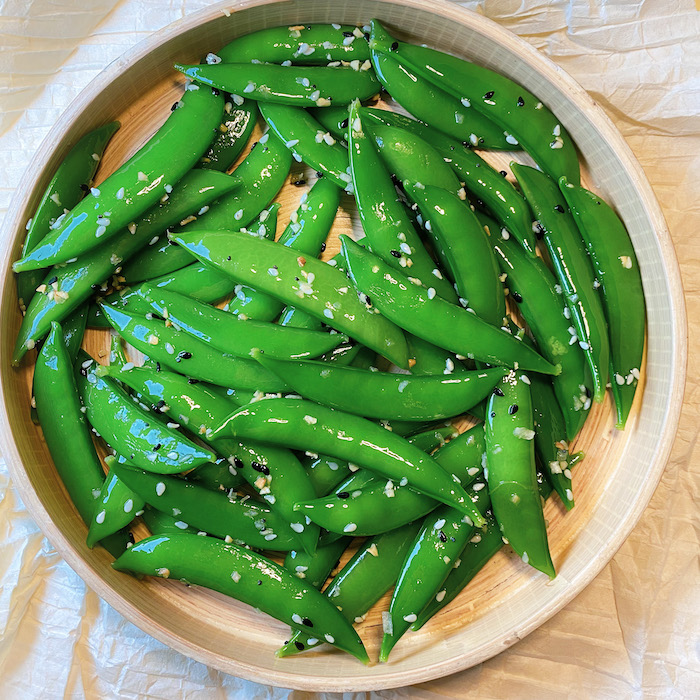 INGREDIENTS
225 g Snap Peas, tops and strings removed
1/2 Tbsp Olive Oil
1 tsp Flavomatic
1/2 tsp Lemon, Zested
Fine Sea Salt (1 tsp for boiling and a pinch for serving
DIRECTIONS
Heat a mid-sized pot of water to a boil. Once it's boiling, add the snap peas. Let cook for 2 minutes.
Separately, in a mid-sized bowl create an ice water bath of cold water and ice (really cold water also works).
Using a slotted spoon, remove the snap peas, immediately placing them in the ice bath. (This can be prepped an hour or two in advance and kept chilled in the fridge.) Dry off gently.
In a bowl, toss the blanched peas, together with oil, Flavomatic, lemon and zest. Add a pinch of salt to taste.