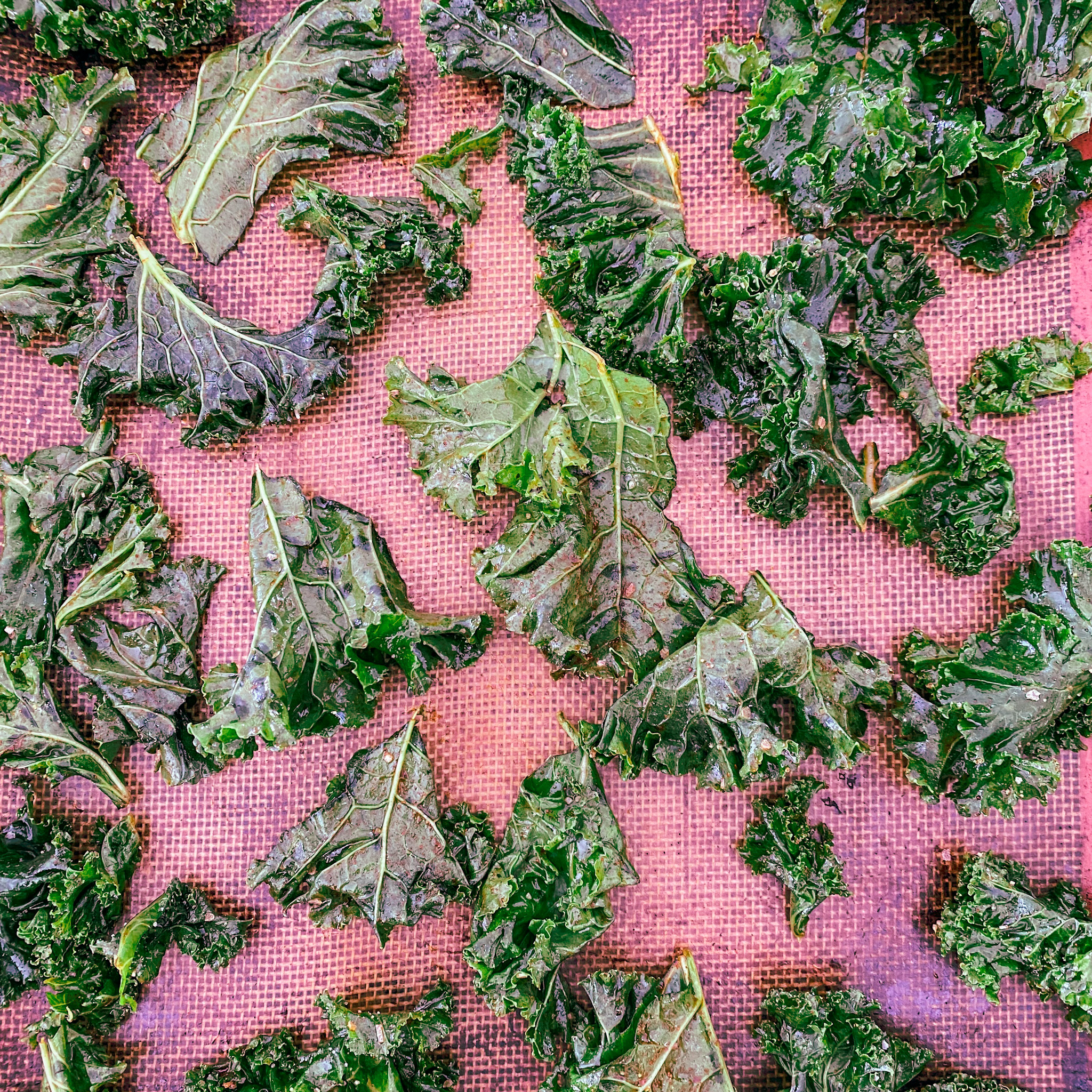 Smokey Kale Chips
The trick with a crispy kale chip is to clean and dry the kale really well. Even let sit in the crisper after washing, if you have time. Adding a dusting of our naturally smoked paprika for a little extra pop of flavour.
INGREDIENTS
Kale Leaves, fresh, clean and dried well. Torn into about 10 cm pieces
Olive oil
Kosher Salt
Smoked Paprika
DIRECTIONS
Preheat your oven to 275° F and line a cookie sheet with parchment paper or a silpat baking sheet (or two or three, depending on how much kale you have)
Place the torn kale pieces in a large bowl and drizzle with olive oil. Add a sprinkling of salt and smoked paprika, and massage into the kale so that the olive oil coats the leaves.
Spread out on the baking sheet, so that the leaves aren't touching and bake for 24-28 minutes. Check on them, at around 20 minutes, in case your oven runs hot. They will have shrunk and become darker.
Turn the oven off and open it, allowing the chips to cool for about 10 minutes in the oven.
Serve room tempurature.