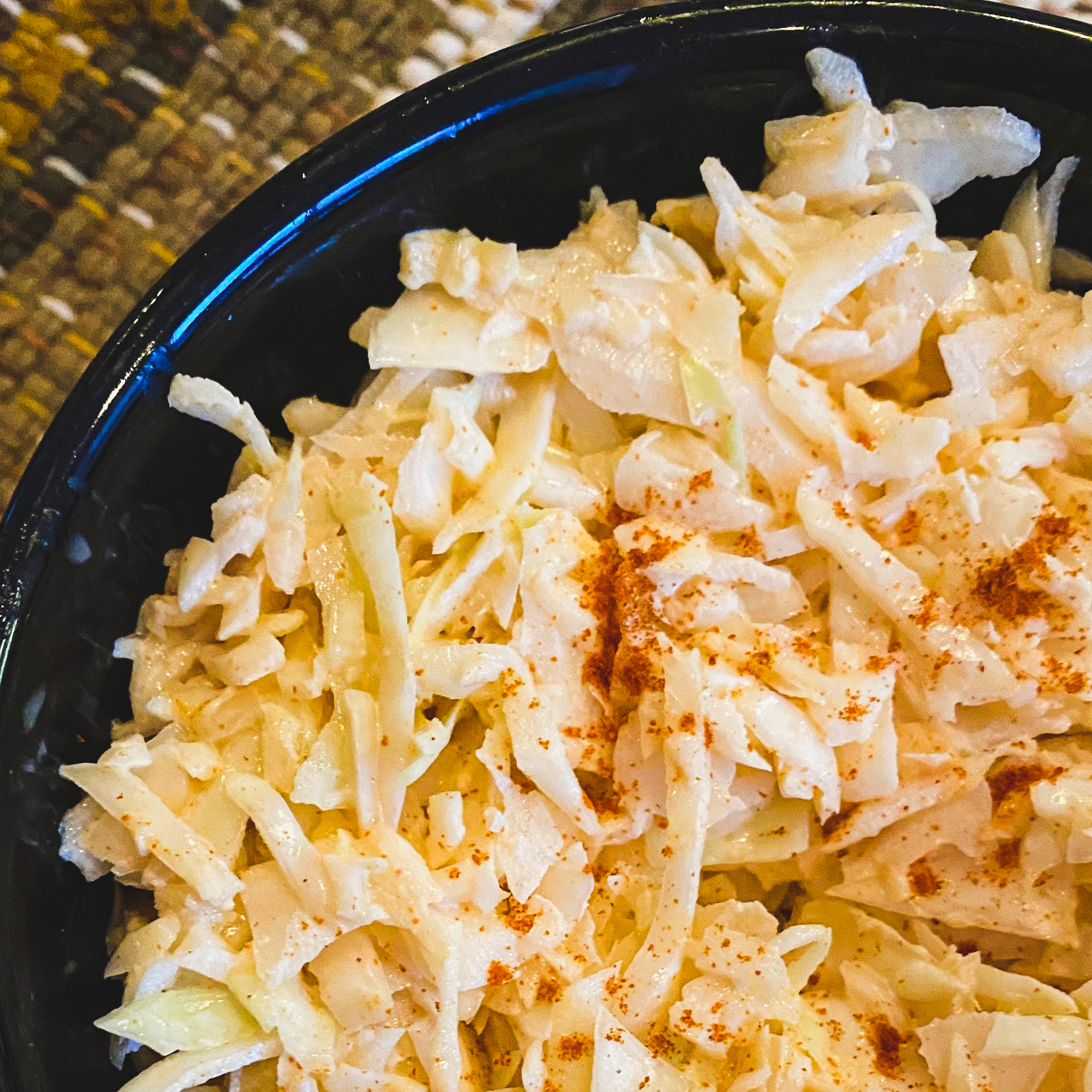 Smokey Cabbage Slaw
Dress up your coleslaw with a hit of smoked paprika! It's transformational!
INGREDIENTS
6 Cups of Cabbage, chopped finely using a mandoline or food processor
⅓ Cup finely sliced celery
⅓ Cup Almonds, slivered and toasted *Optional

½ Cup Mayonaisse

1 Tbsp Apple Cider Vinegar (White Wine Vinegar also works well!)

1 ½ tsp Sugar
1 tsp Smoked Paprika, and a pinch extra to garnish when serving
1 tsp Salt, Kosher or Sea Salt
Pepper, to taste
(For a more colourful variation mix up some carrots and purple cabbage within the 6 cups.)
DIRECTIONS
In a large bowl, whisk together the mayonnaise, salt, sugar, smoked paprika and vinegar. Add pepper to taste.
Add the cabbage, celery and almonds and toss to coat.
Garnish with a pinch of paprika and serve at room temperature.