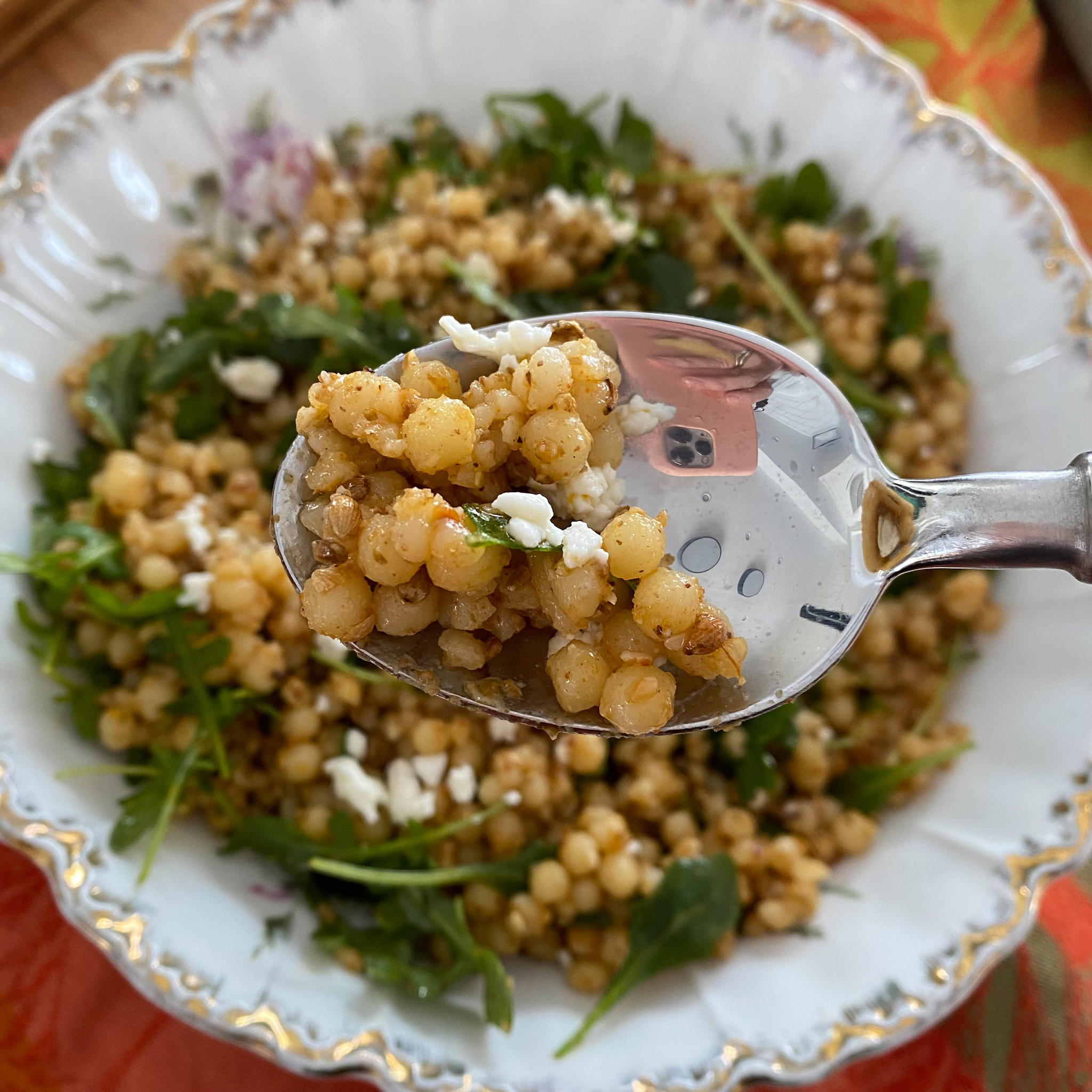 Smoked Paprika and Sesame Cous Cous
Don't worry if you don't have any Israeli Cous Cous on hand. This recipe is very adaptable and open to experimentation. It works well with Orzo, white rice, and cauliflower rice, too!
The flavours of coriander and sesame with Smoked Paprika are really enchanting and it can be served warm or at room temperature, depending on what else you are having.
INGREDIENTS
1 Cup Cous Cous, uncooked
1 ½ Tbsp Sesame Seed
2 tsp Coriander Seed
2 cloves of Garlic, minced
1 tsp Smoked Paprika
1 tsp Honey
⅓ Cup of Feta, crumbled
1 Cup Arugula
DIRECTIONS
Cook the couscous (or orzo or rice) according to the instructions provided on the package. Drain, and set aside.
In a non-stick skillet, toast the coriander seeds together with the sesame seeds on low heat until they start to toast slightly.
Using a small food processor (I use a Magic Bullet for this!), grind the seeds with salt, garlic, smoked paprika, olive oil and honey. (If using a petal and mortar, grind the seeds together with the salt, smoked paprika and garlic and then blend in the honey and olive oil in it in a bowl.)
Add the sesame-paprika sauce and arugula to the couscous, and mix together.
Serve warm or room temperature.