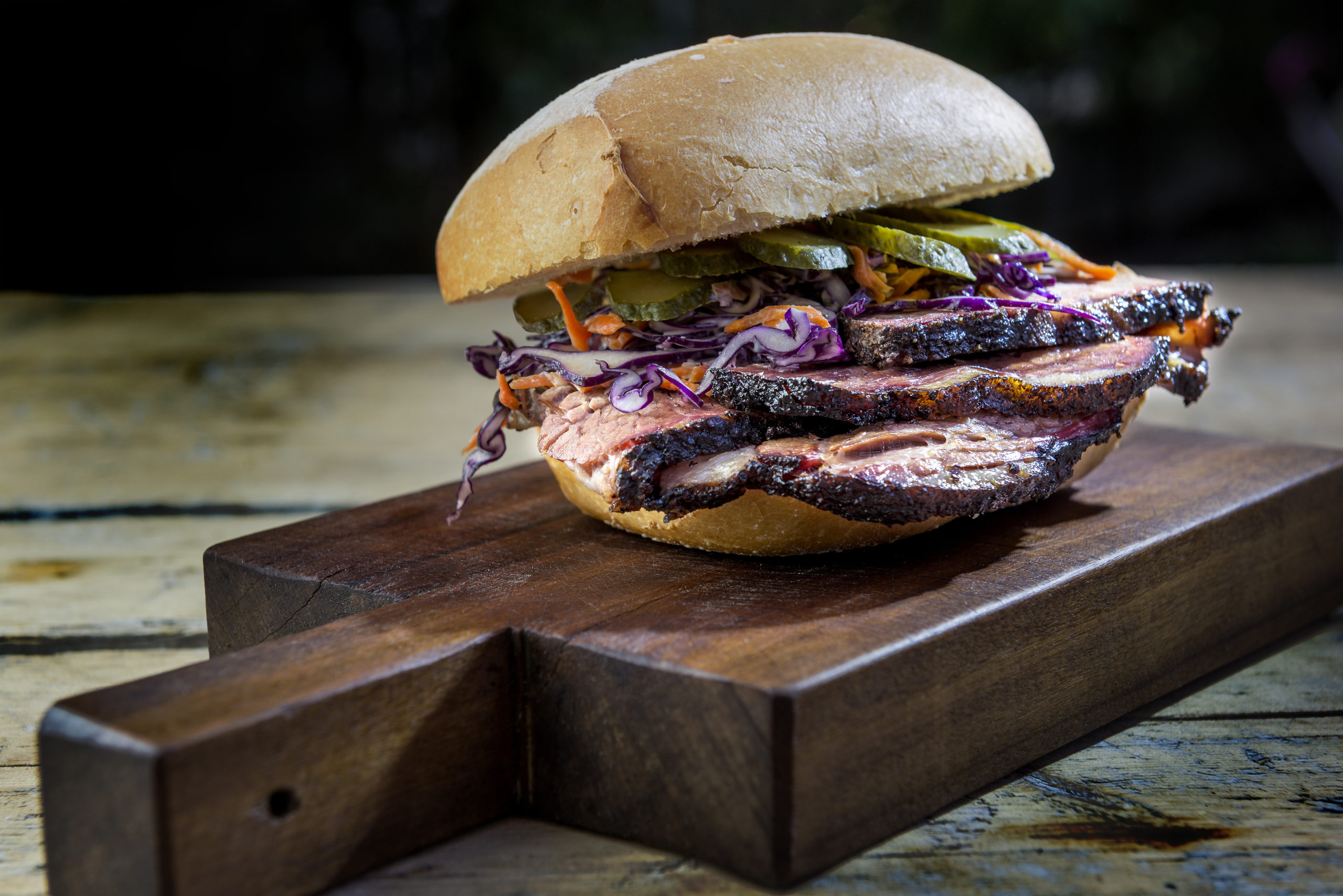 Slow Cooker Beef Brisket with Lonestar's Leap Sauce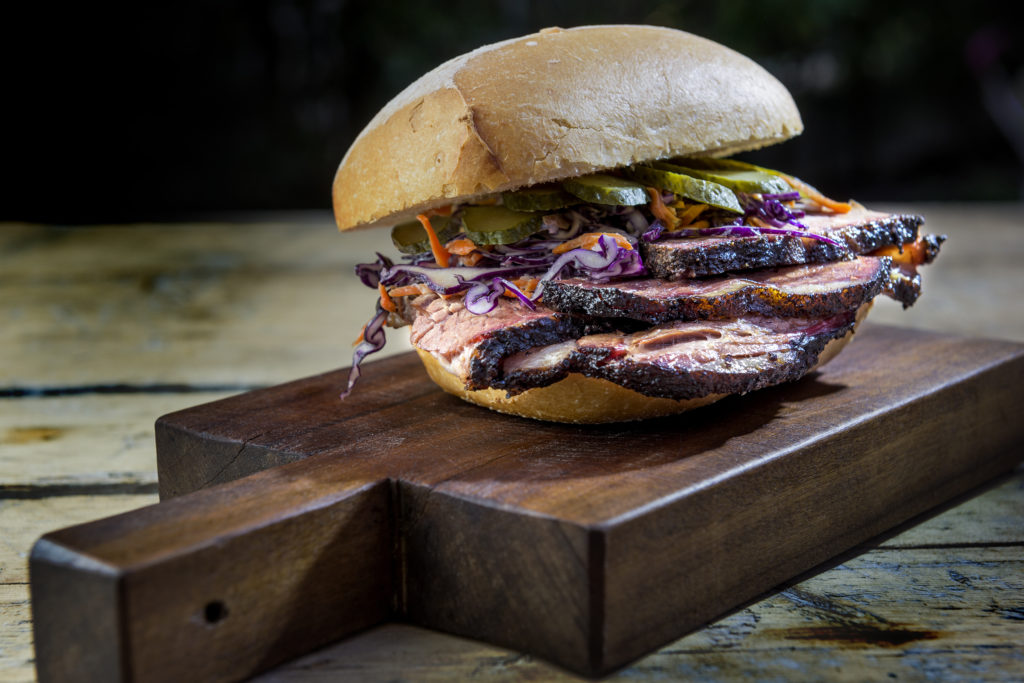 This brisket is really, really good. Do not expect leftovers. It can be served as a meal with sides or piled high onto rolls with Coleslaw as sliders.
Serves: 6
Time: Prep: 5 min; Marinate time: 30 min; Cook time: 8.5 hours
4 lb beef brisket
1 tbsp olive oil (or a neutral oil like vegetable, canola)
Rub:
2 Tbsp Lonestar's Leap blend
1 Tbsp brown sugar
½ tsp salt
Lonestar's Leap Sauce:
3 garlic cloves, minced
1/2 cup (125 ml) apple cider vinegar
1 1/2 cups (375 ml) ketchup
1/2 cup (125 ml) brown sugar, packed
2 Tbsp (30 ml) Lonestar's Leap blend
1 Tbsp (15 ml) Worcestershire sauce
Mix rub ingredients together. Rub the mix all over brisket. If time permits, leave for 30 minutes or up to 24 hours in the fridge.
Combine sauce ingredients in a slow cooker. Stir well. Then add the brisket to the slow cooker and submerge in the sauce. Cook on low in a slow cooker for 8 hours.
Preheat oven to 400 F
Remove brisket from slow cooker and place in a roasting pan lined with aluminium foil.
Pour sauce from the slow cooker into a saucepan. Bring to simmer over medium heat and reduce until it thickens to a syrup consistency about 5 to 10 minutes.
Drizzle brisket with oil then roast in the 400 F oven for 15 minutes until brown spots appear. Remove and baste generously with the sauce, then return to oven for 5 minutes. Remove and baste again, then return to oven for 5 – 10 minutes until it caramelises.
Slice brisket thinly across the grain and serve with remaining Lonestar's Leap Sauce.
Alternate cooking methods:
You can SLOW COOK on HIGH for 5 hours
You can use a PRESSURE COOKER and cook under pressure for 1 ½ hour