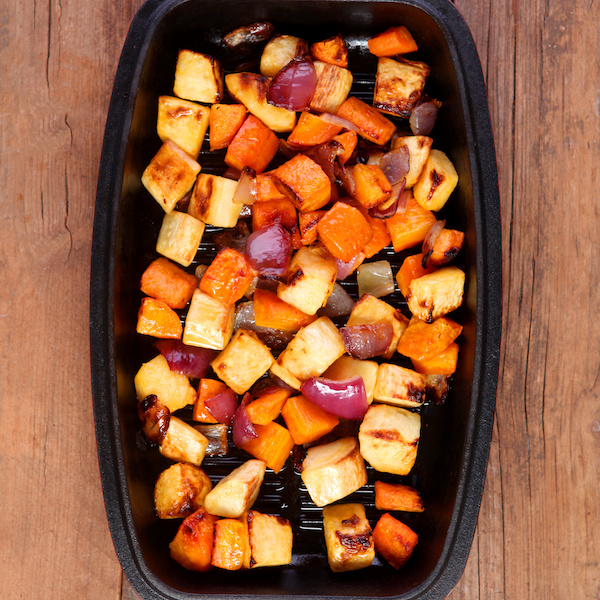 Roasted Root Vegetables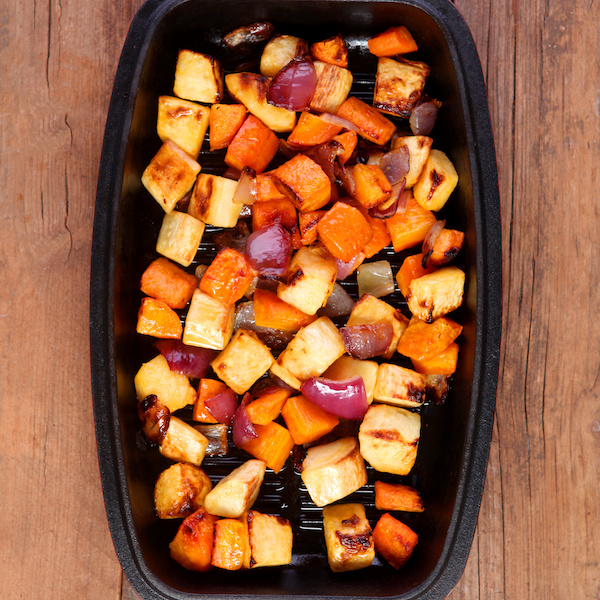 Roasted vegetables are always a hit! This recipe works well with any combination so take your pick from your personal favourites (turnip, parsnip, sweet potatoes, carrots, beets, potatoes – and add onions, fennel and or squash, if you like!)
This recipe is great to serve a crowd, as left-overs, used in Buddha Bowls, or added to a soup, so a larger batch is a good thing. Plus, this recipe is well suited to vegans and vegetarians, too!
INGREDIENTS – Roasted veggies
3 lbs Root Vegetables (choose your favourites from the list in the first paragraph)
1/3 Cup olive oil
1 1/2 tsp Dial R for Ras
1 ½ tsp kosher salt
Fresh ground pepper to taste.
INGREDIENTS – Tahini Sauce
2 Tbsp Tahini
1 tsp Lemon juice
½ crushed clove of garlic
Warm water to thin (about 1 Tbsp)
DIRECTIONS
Pre-heat oven to 425 degrees F.
Clean, peel and chop veggies into bite-size pieces.
In a large enough bowl to hold the vegetable pieces, mix the olive oil, Dial R for Ras and salt together.
Add vegetable pieces and mix with your hands to evenly coat.
Spread vegetables out evenly on a pan, and roast for 20 minutes. Turn veggies and roast for another 10 minutes. Remove from oven
Mix all the ingredients for the sauce together and serve either drizzled over vegetables, or on the side.