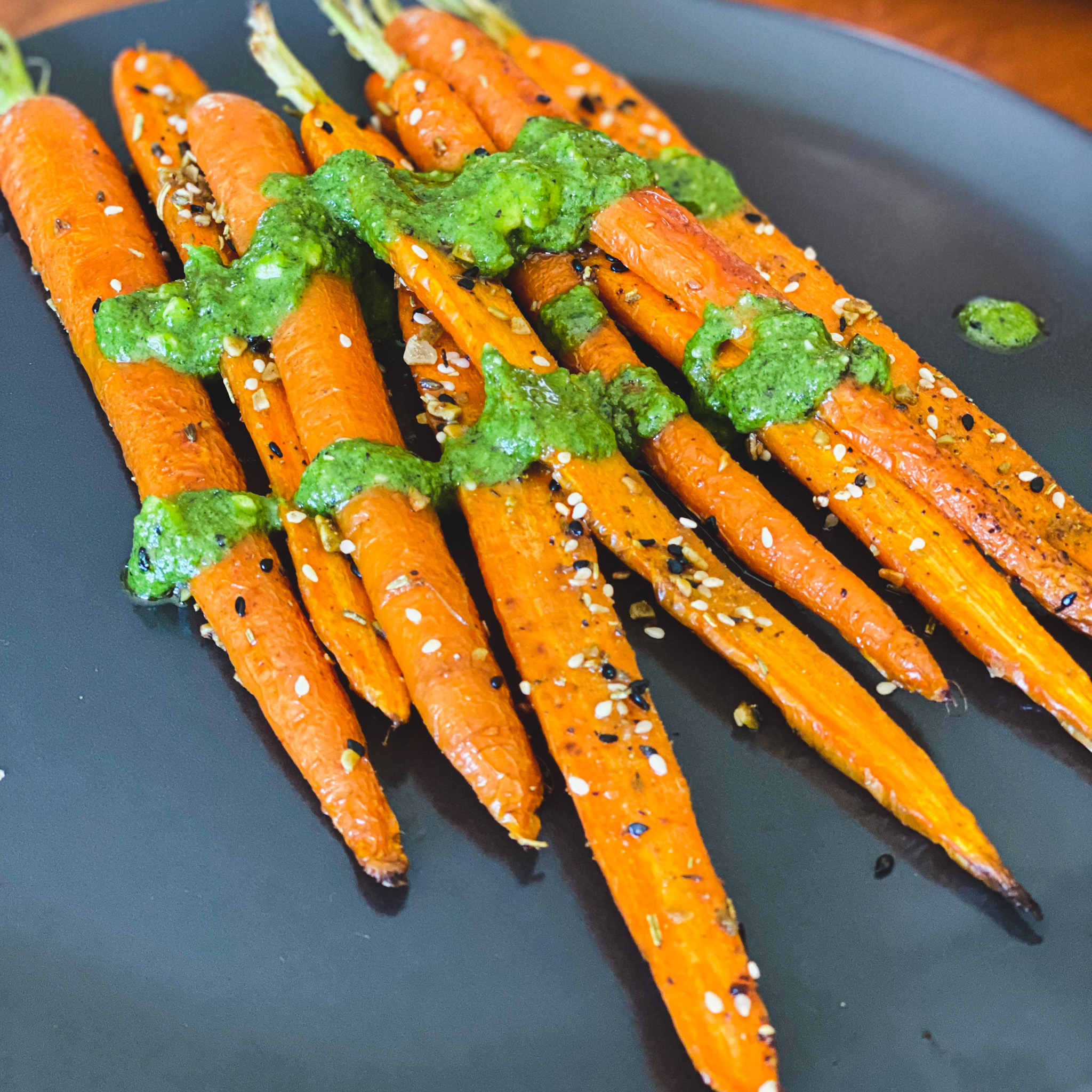 Roasted Carrots with Carrot Top Pesto
Using carrot tops in pesto came as a bit of an epiphany. (For years, I didn't think you could even eat carrot tops!) And serving carrot top pesto on Blue Duke season roasted carrots is next level carrot flavour.
INGREDIENTS
Roasted Carrots
1 Bunch of Carrots, tops removed, cut in half
Olive oil to coat
A sprinkling of Blue Duke
Carrot Top Pesto
1 bunch of Carrot Tops
A handful of Spinach
½ Cup Olive Oil
1 Clove of Garlic
½ Cup Cashews, roasted + unsalted
½ Tbsp Blue Duke
Salt and Pepper, to taste
DIRECTIONS
Preheat the oven to 400°, and prep a baking sheet with Silpat or foil.
Drizzle olive oil over carrots to coat and arrange on the baking sheet allowing space between. Season with salt and pepper and sprinkle Blue Duke overtop. Bake for 20 minutes or until fork-tender
While the carrots are roasting, use a food processor or Magic Bullet to combine all the carrot top pesto ingredients.
Serve warm with pesto overtop of carrots.
*The pesto is also delicious added to salad dressings, mayo (as a sandwich spread), on pasta or anywhere you would typically use pesto.