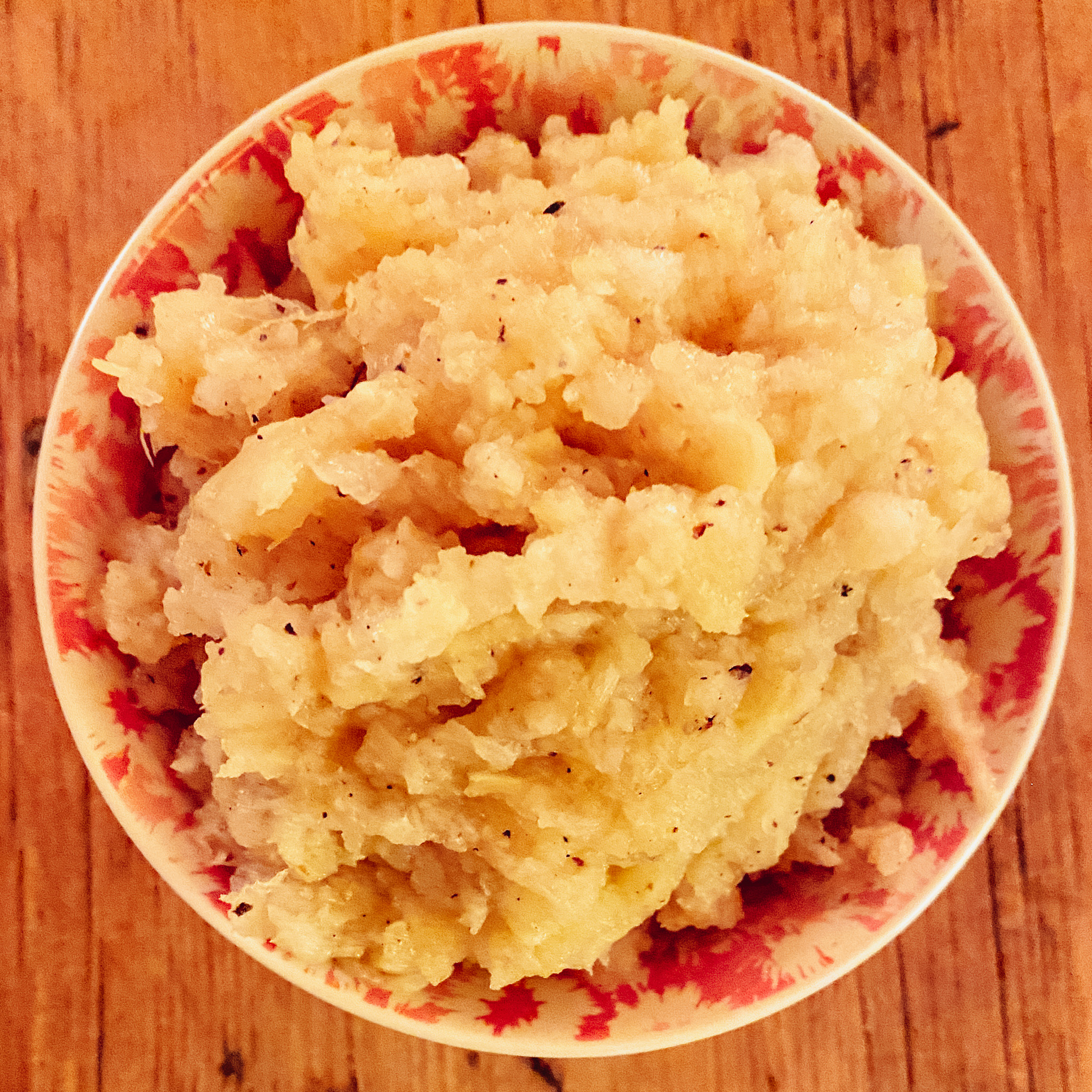 Parsnip & Pear Mash
In the tradition of the Dutch Stamp Pot (usually made with a mix of potatoes and vegetables) we've put together this tasty variation using parsnips and pears. It's a nice light dish that goes wonderfully with ham or turkey, as well as duck or other fowl. The cardamom and dash of maple syrup really compliment the pear beautifully!
INGREDIENTS
454 g Parsnips, peeled and cut into 1-inch pieces
2 Pears, peeled, cored, and cut into 1-inch pieces
2 Tbsp Orange juice, freshly squeezed
1 tsp Orange zest
1 tsp Lemon juice
2 TBSP Maple Syrup
¼ tsp Cardamom, ground
Pinch of Salt
Using a microwavable bowl or container with a lid (not sealed tightly so that steam can escape), microwave the parsnips and pears together with the orange juice, zest and lemon juice for 12 – 15 minutes until fork tender.
Remove and mash with a potatoes masher, adding the maple syrup, cardamom and salt. Serve warm.