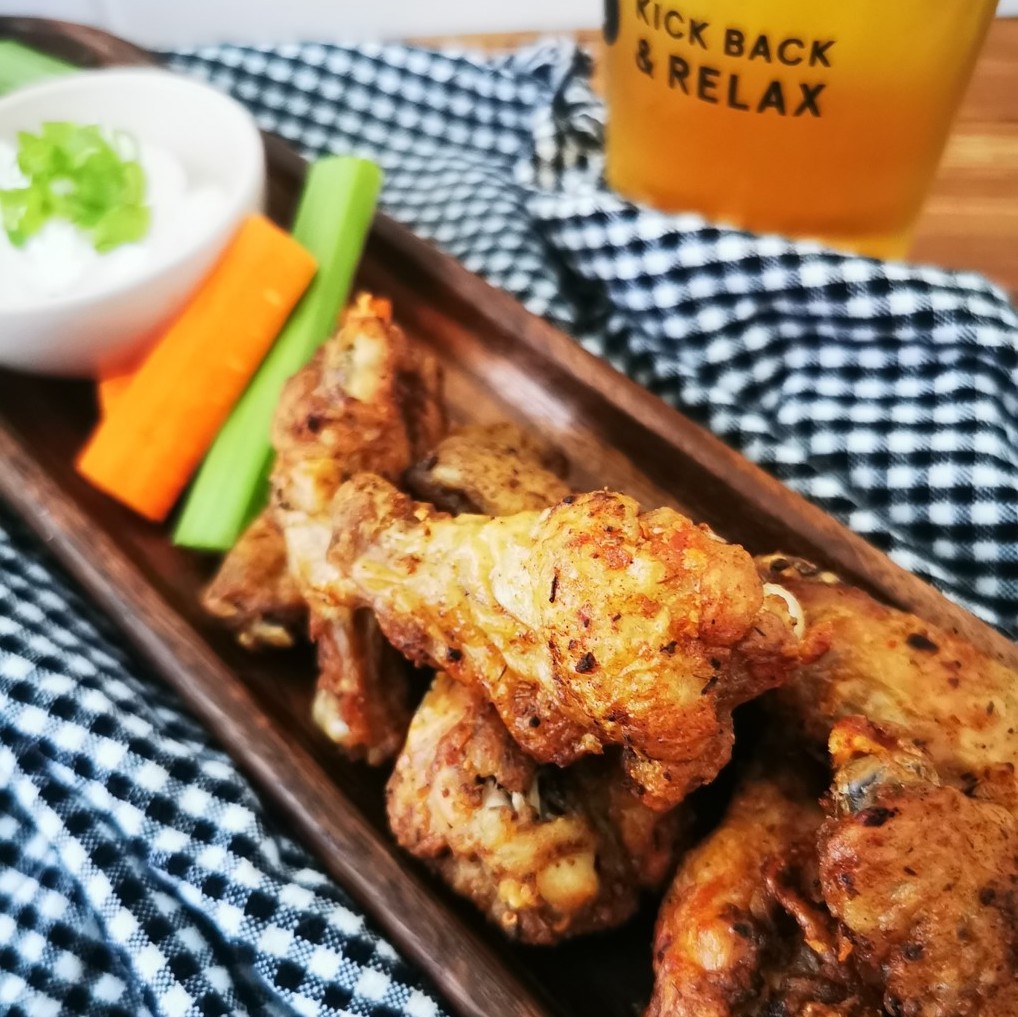 Offbeat Wings (Or Drumsticks!)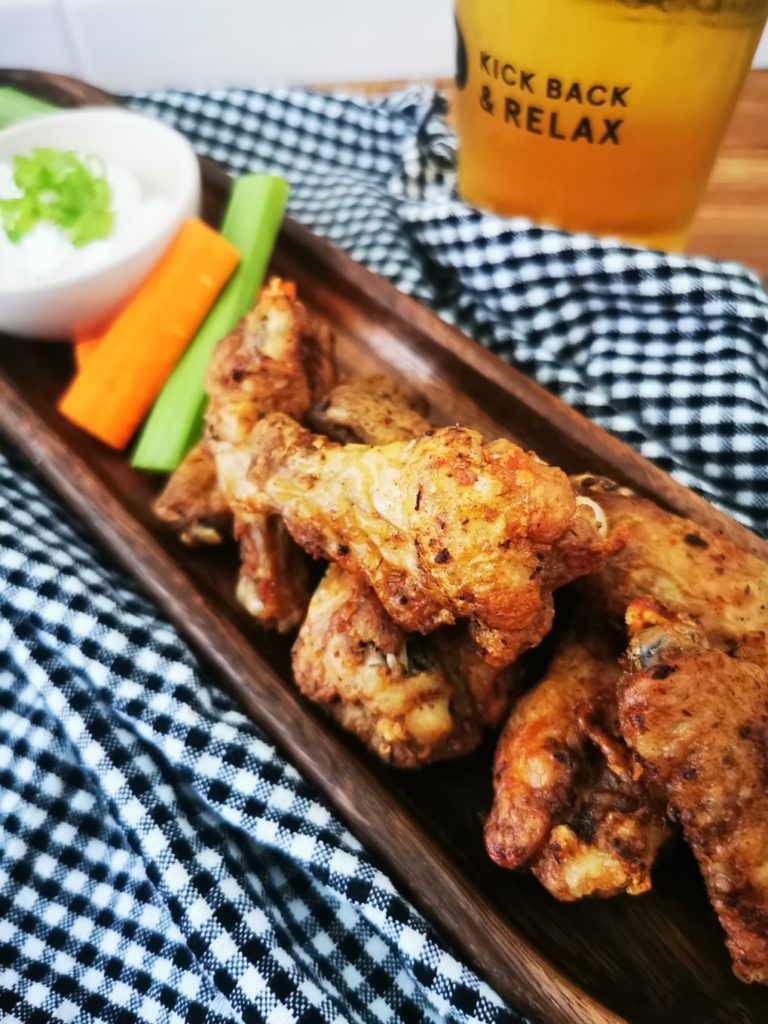 Jerk chicken wings are an ideal appetizer for any occasion and will have your guests drooling for more. These wings can be done on the BBQ, in an air fryer or in the oven. Our secret to giving them that extra crispy bite? Baking powder!
(Make sure you don't accidentally use baking soda. It doesn't work out well! Ask us how we know…)
INGREDIENTS
908 g /2lbs chicken wings, fresh or thawed from frozen.
2tsp Baking powder
2tsp Offbeat Jerk Spice Blend
¾ tsp salt
DIRECTIONS
Mix dry spices in a small bowl. Combine well.
Add dry mix to wings and toss. 
Air Fryer Method
Preheat your air fryer to 400 and lightly oil the basket.  Add a single layer of wings. (You may have to make in batches depending on the size of your fryer.)
Air fry at 400 for 16-18 minutes, turning the wings halfway through. 
Oven Method
3. Place wings on an oven-safe rack on top of a baking sheet and bake at 425 for 20-25 mins per side. 
BBQ Method
3. Preheat your grill to 325.  Using a grill mat or rotisserie basket, cook the wings for about 30 mins per side until the internal temperature is 165.