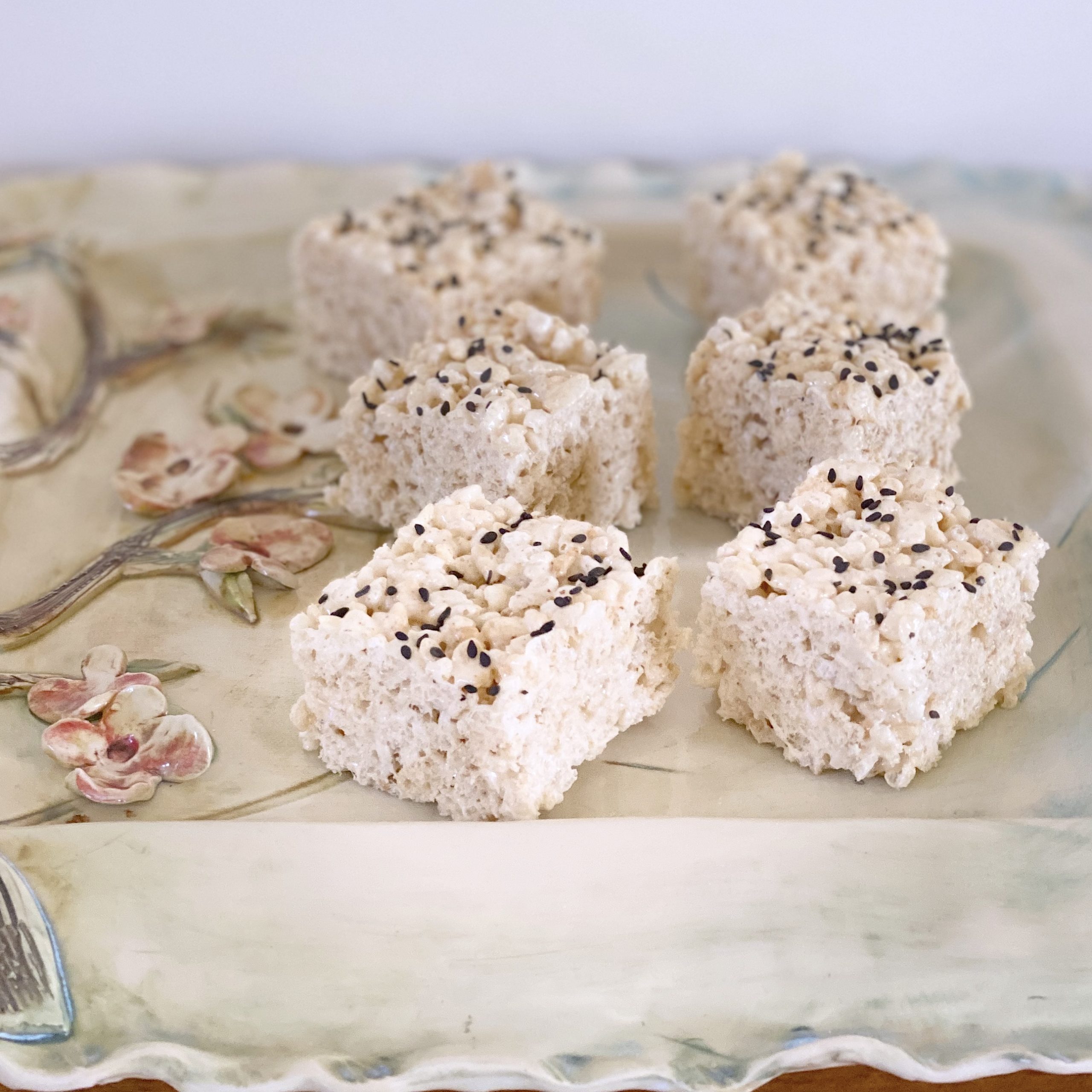 Mustard & Browned Butter Rice Crispy Squares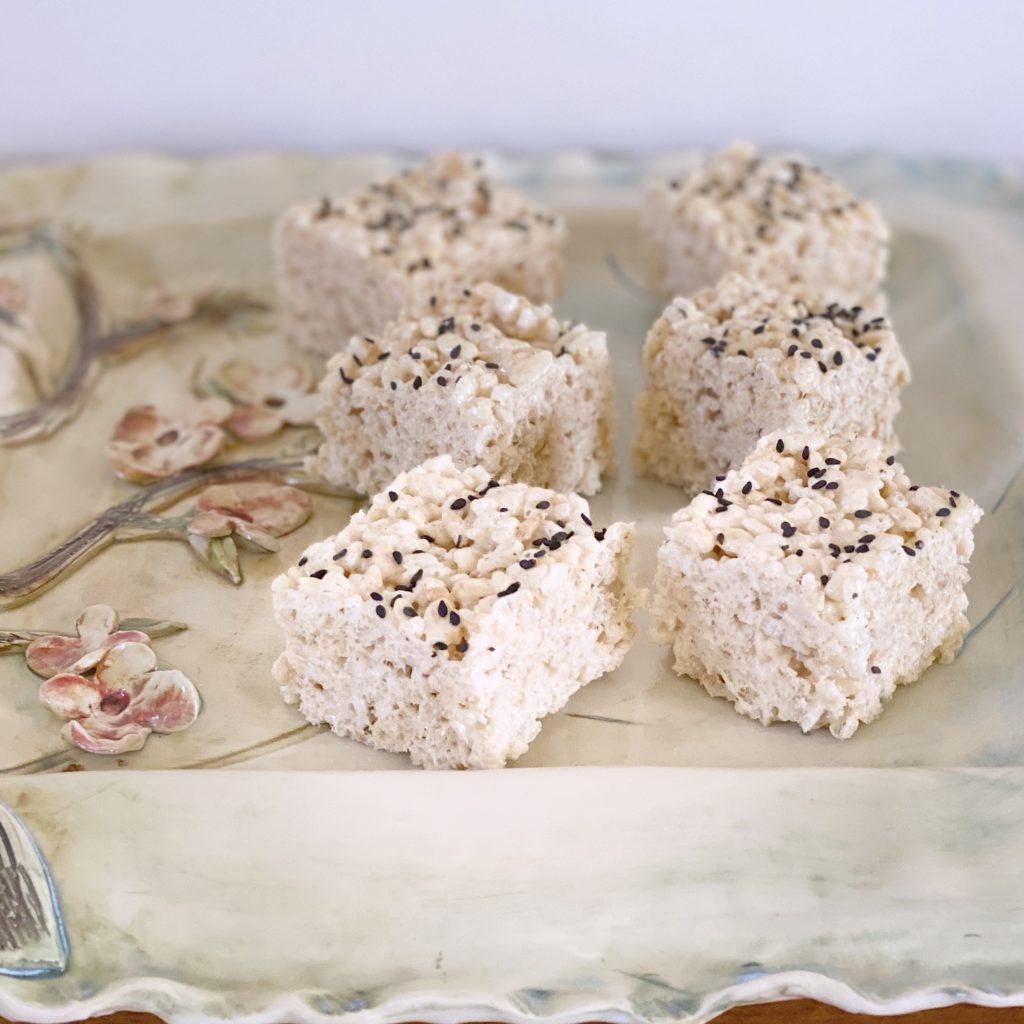 So we know there are a few Rice Krispie Square enthusiasts in the mix, so this one is for you! If these don't have a cult-following yet – they will soon! Browning the butter adds a mildly nutty flavour. And the hit of salt, together with both DSF and grain mustard, takes these to the next level. Beware. They are a bit addictive!
Prep time 10 minute
Cooling time 1-2 hours
INGREDIENTS
1 Tbsp Canola oil
½ cup Unsalted butter
1 tsp DSF Mustard powder
½ tsp Sea salt
2 bags of Marshmallows
8 cups Puffed rice cereal (Alt 6 Cups Rice Cereal + 2 Cups Raffles Chips, Crumbled)
2 tsp Yellow Mustard seed (whole)
1 Tbsp Sesame Seeds (Optional)
DIRECTIONS
Prep a 9×13-inch baking dish with oil to prevent sticking.
In a large bowl measure out the rice cereal (and chips, if using). Set aside.
Using a large, heavy-bottomed pot, melt the butter on medium-low heat. It will melt, get foamy, go clear and then start to turn a toasty brown colour. (Stir frequently and don't let it burn!)
Turn heat to low and sprinkle in the dry mustard and sea salt. Stir.
Add the marshmallows, stirring constantly until the mixture is completely melted.
Using a rubber spatula, add the melted marshmallows to the rice cereal and stir quickly. (I've sometimes used two spatulas, for expediency).
Add mustard seed and peanuts (Optional)
Scrape into the oiled pan, and press down using your hands, if needed. (dampen with cool water to avoid extreme stickiness).
Smooth the top and allow to sit for an hour before cutting.
Sprinkle with sesame seeds (Optional)
OPTIONS
You can reduce the riced cereal to 6 cups and use 2 cups of crushed ripple chips for a saltier version.
Or add a ½ salted roasted peanuts when mixing the puffed rice.