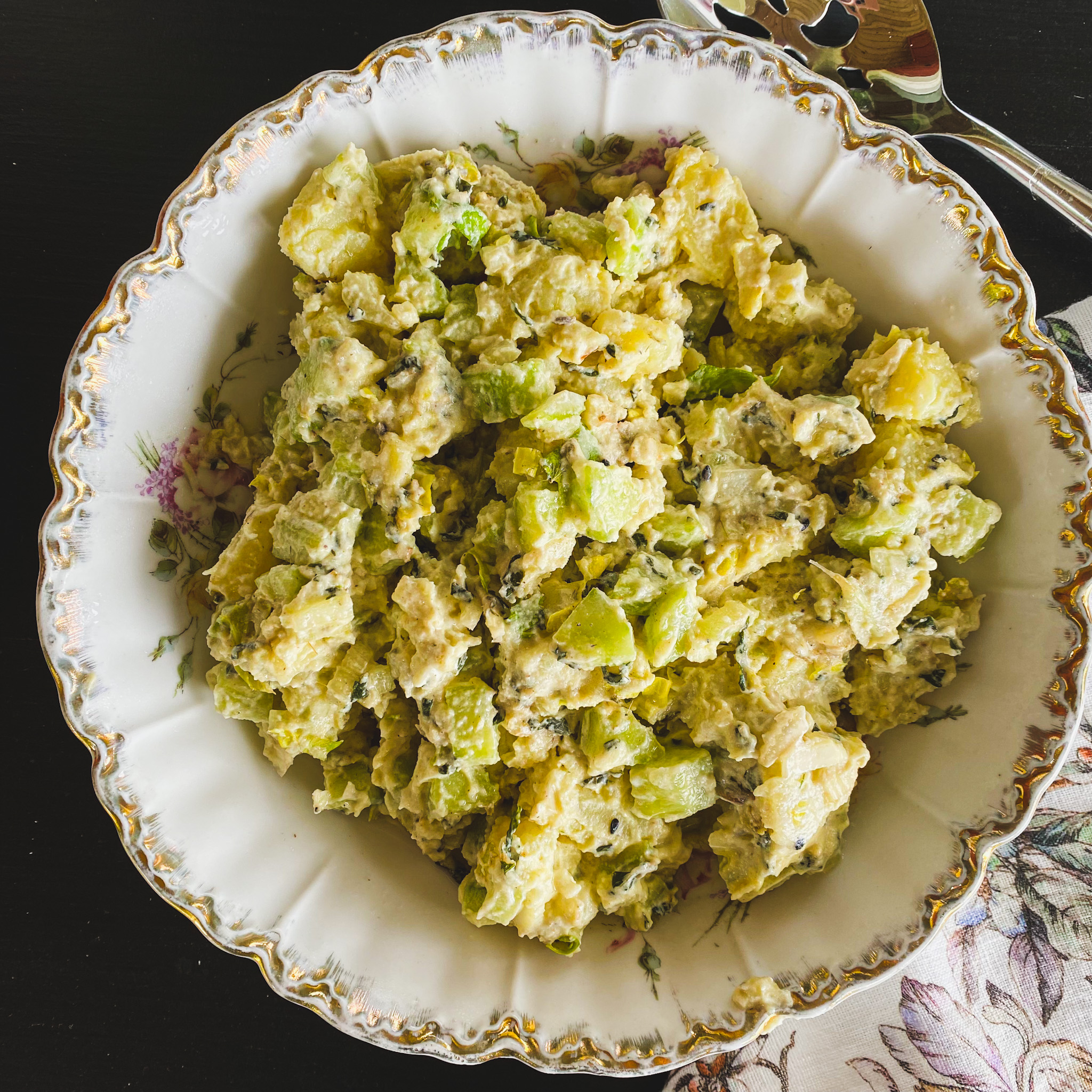 Mint & Lavender Potato Salad with Labneh
Cucumber, mint and lavender give this potato salad a particularly summery lightness. Add radishes if you like radishes. Or raw zucchini cut into cubes. It's an anything-goes kind of salad that is perfect for serving alongside a burger or any of your favourite proteins.
INGREDIENTS
3 Cups of Potatoes, raw and cut into 2 cm pieces
1 English Cucumber, seeds removed and cut into 1 cm chunks
⅓ Cup Labneh
2 Tbsps Olive Oil
1 ½  Tbsp Lemon juice (+ some lemon zest, if available)
½ Tbsp Lavender, minced
½ Tbsp Mint, chopped finely
½ Tbsp Chives, chopped into small pieces
Salt & Pepper, to taste
DIRECTIONS
In a medium-sized pot, add water and a pinch of salt to the potatoes and bring to a boil. Reduce to simmer for about 15-18 minutes (until fork-tender).
While the potatoes are cooking, add a dash of salt and pepper along with the lavender to a pestle and mortar and grind it into a fine texture.
In a medium-sized bowl, whisk together oil and lemon (juice + zest, if using). Add the lavender, salt and pepper mix.
When the potatoes are finished, drain them and add the oil mixture and toss to coat. Set aside to cool. (Or place in the fridge until ready to serve.
Add the cucumber, chives and labneh, and gently mix.
Add salt and pepper to taste,
Serve chilled or at room temperature.