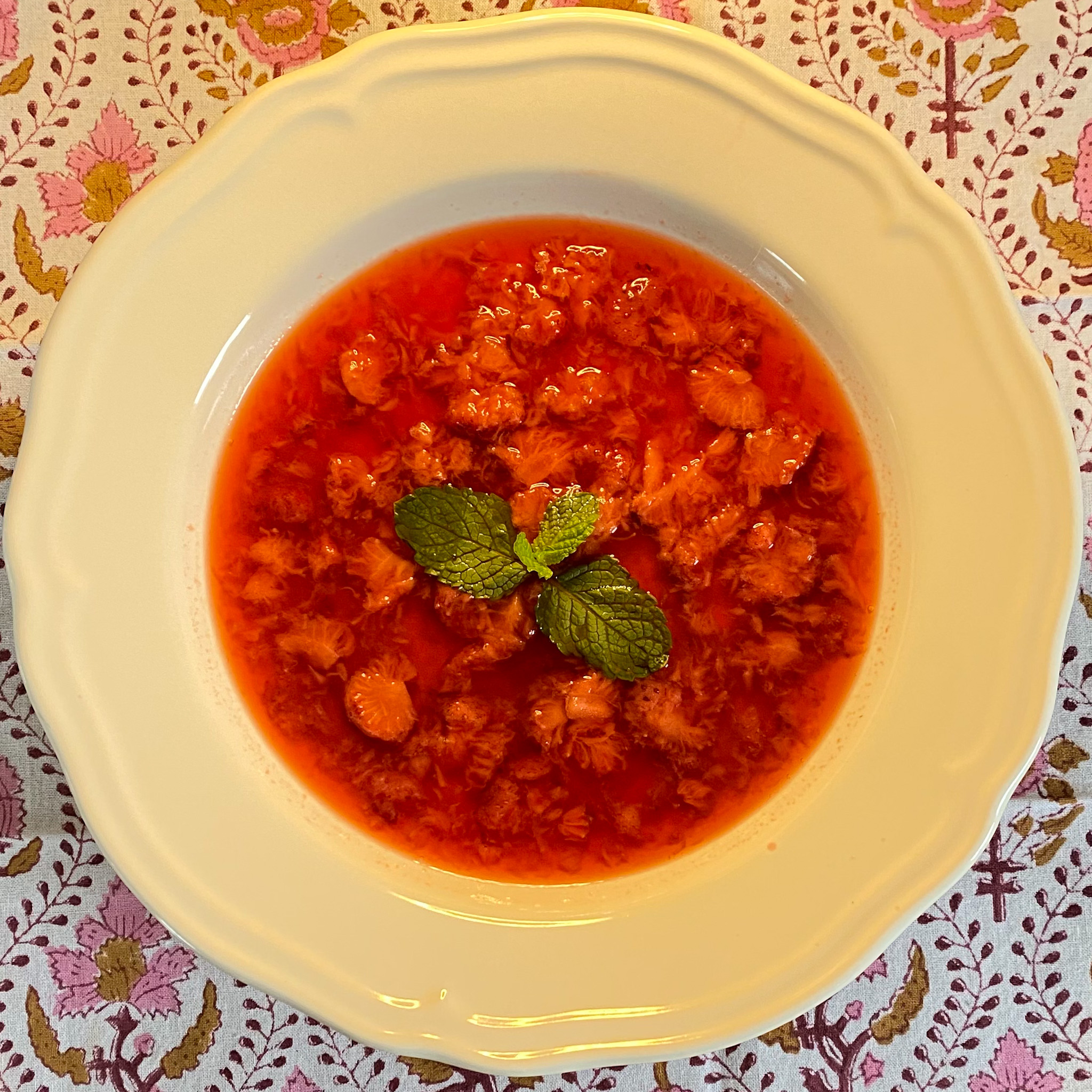 Lavender-Scented Strawberry Soup
Add more lemon and serve as a light appetizer. Or add a bit more sugar, less lemon and a dollop of whipped cream to serve as a dessert. It's beautiful to serve (especially in white or cream bowls) and lends well to a summery sprezzatura vibe.
INGREDIENTS
1 Cup of Water
½ Cup of Sugar (reduce to ⅓ cup of sugar if serving as an appetizer)
2 tsp Lavender
2 tsp Lemon Juice (plus more to flavour, if serving as an appetizer.)
1 pinch of Salt
1 pint of Strawberries, stems removed (leave whole)
sprigs of Mint, to serve
DIRECTIONS
Bring the water, sugar and lavender to a gentle boil, then reduce to a simmer for 5-10 minutes. Set aside to steep for a few minutes then test for flavour and strain to remove the lavender
Add the strawberries and simmer gently for 8-10 minutes. Using a potato masher or fork, gently break down the full strawberries. (I like to leave some larger pieces for texture, but it's totally your choice.)
Serve chilled and garnished with mint and/or add a dollop of whipped cream (if serving as a dessert).