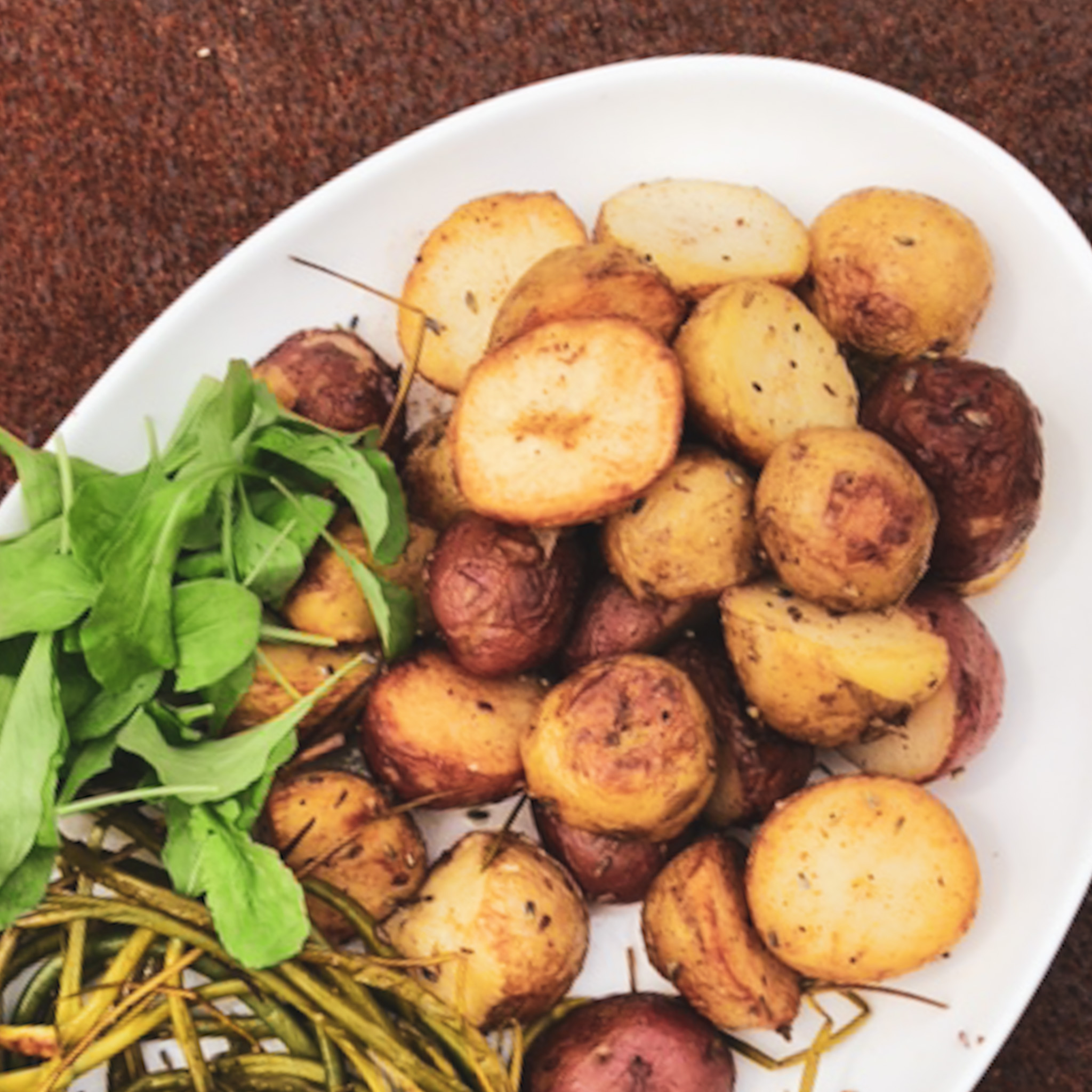 Lavender-Salted New Potatoes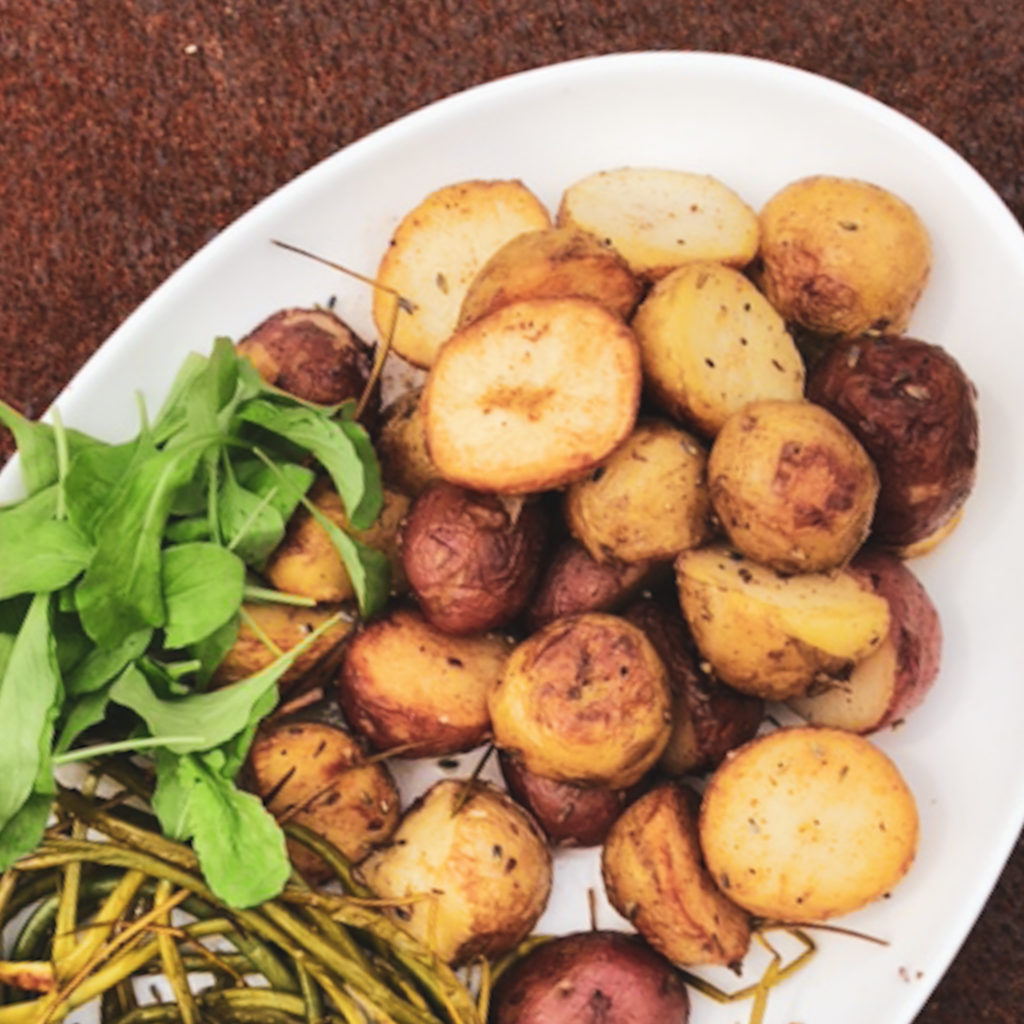 Early summer, new potatoes, garlic scapes and lavender, are meant-to-be companions on the table just as they are in the garden.
There's a surprising ying-yang, bing-bang, and an unexpected harmony from the combination of lavender with olive oil, salt, pepper and earthy new potatoes.
INGREDIENTS
900 g – 1 kg Potatoes, new or fingerling, washed and cut in half
¼ Cup Olive oil
1 Tbsp Culinary Lavender
1 Tbsp Butter (or vegan alternative)
1 tsp Salt
½ tsp Pepper, freshly ground
1 handful of Garlic Scapes *optional
DIRECTIONS
Preheat the oven to 425 degrees and adjust the oven rack to the middle position.
Using a mortar and pestle, combine the lavender and salt.
Toss the potatoes in olive oil, season generously with lavender salt and pepper.
Distribute evenly in a well-oiled roasting pan (leaving some room for the garlic scapes *optional). Top with a nob of butter (or vegan alternative)..
Season the scapes the same way as you did the potatoes. arrange together with the potatoes on the pan.
Cover the roasting pan with aluminum foil for the first 20 minutes of cooking.
After 20 minutes, remove the foil; continue roasting the potatoes but remove the scapes after 10 minutes, transferring them to a serving dish. Keep warm.
Keep the potatoes cooking, occasionally scraping the pan to turn them. When they are a crusty golden brown, approximately 20 minutes more, remove the pan from the oven, transfer potatoes to the serving dish with the garlic scapes. Serve warm.