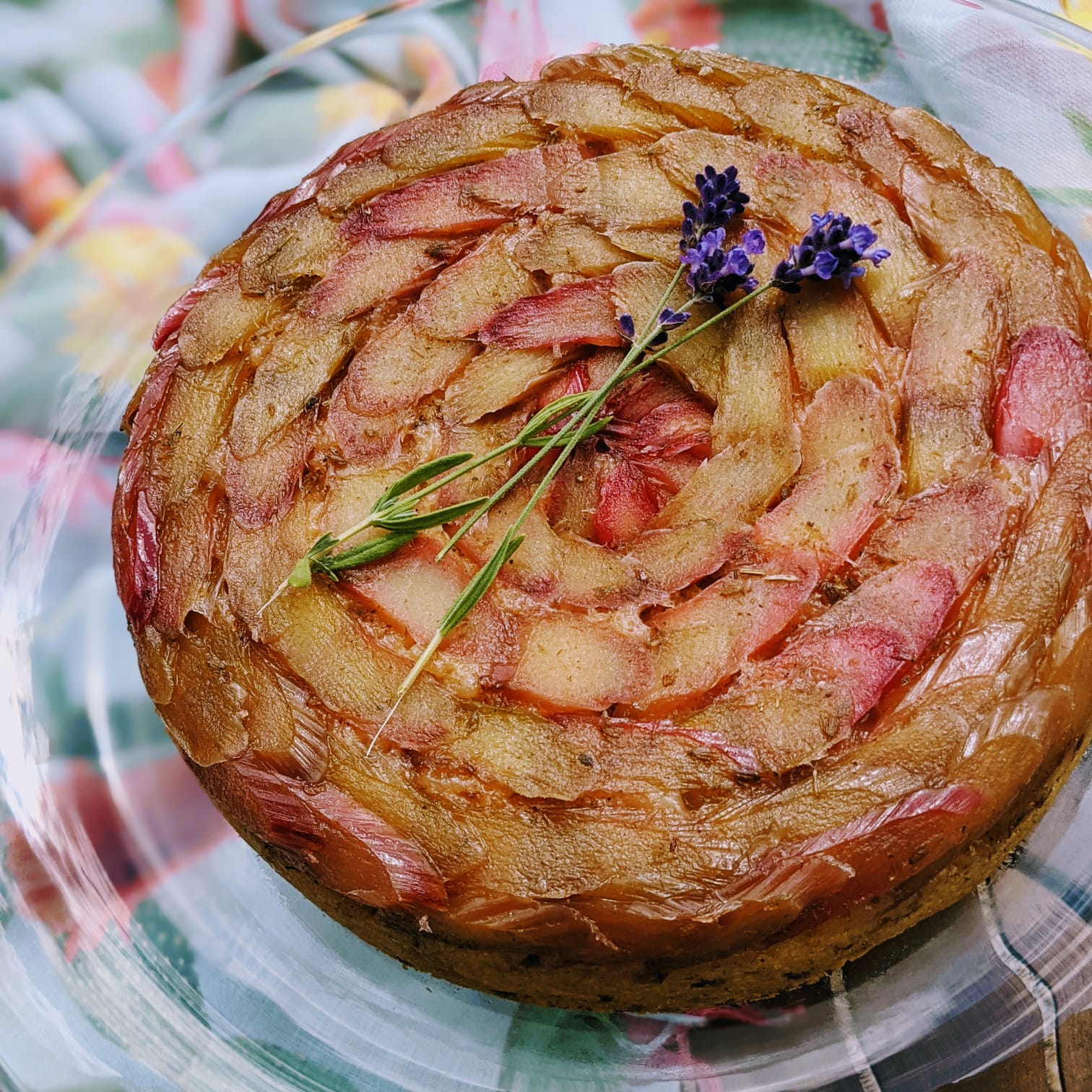 Lavender Rhubarb Upside-Down Cake
Until very recently, I'd never heard of 'Elevenses'! But when some dear friends explained this most excellent idea of a light snack in the middle of the morning, I wanted to know more. According to a quick bit on online research, this is a long-standing tradition dating back to 1660 when an administrator in the British Navy was keen for a bevvy (typically involving alcohol) by 11:00 AM. These ritualized late-morning libations have been replaced by a cup of tea and a small piece of cake or pastry.
With the bright tang of rhubarb with the subtle floral notes of Lavender, I thought this stylish little cake might be just the thing for such an occasion. Or add a little whipped cream and serve it after dinner. (Actually, it's pretty wonderful any time of day.)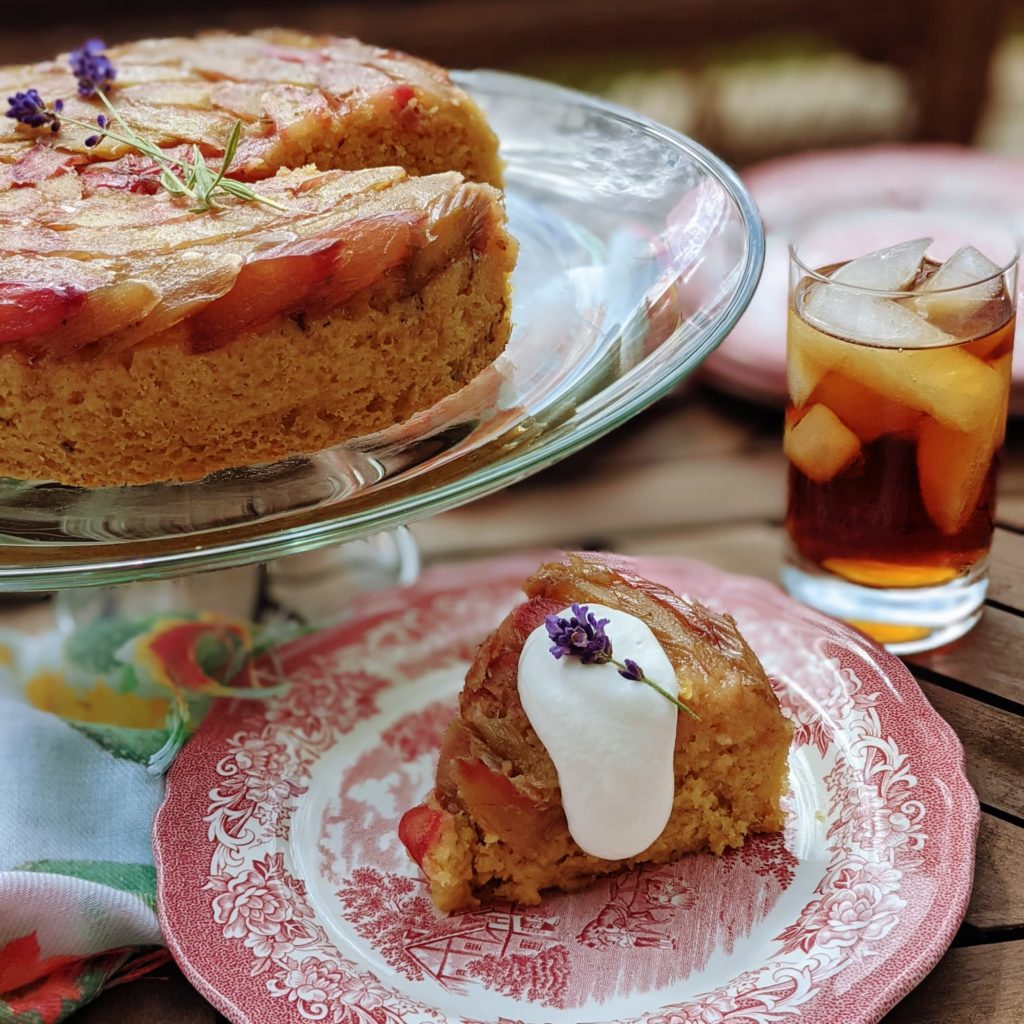 454 g Rhubarb, cut into slices
3/4 C Sugar
1 tsp Culinary Lavender
1 tsp Vanilla
1/2 C Brown Sugar
2 Eggs
1 C Sour Cream
1/2 C Oil
1 tsp Vanilla
1/2 tsp Salt
1 1/2 C All-purpose Flour
1 tsp Baking Powder
1/4 tsp Baking Soda
Preheat the oven to 350 degrees F and line a 9″ pan with parchment.
Thinly slice rhubarb and mix in a bowl with the sugar/lavender/vanilla blend. Let sit while you mix the cake.
Whip sugar and eggs until foamed a bit.
Combine in sour cream, oil, vanilla.
Combine dry ingredients, then add to wet.
Layer rhubarb on the bottom of the cake pan. Pour in excess syrup from the mix. Pour the cake batter on top.
Bake for 35-40 minutes.