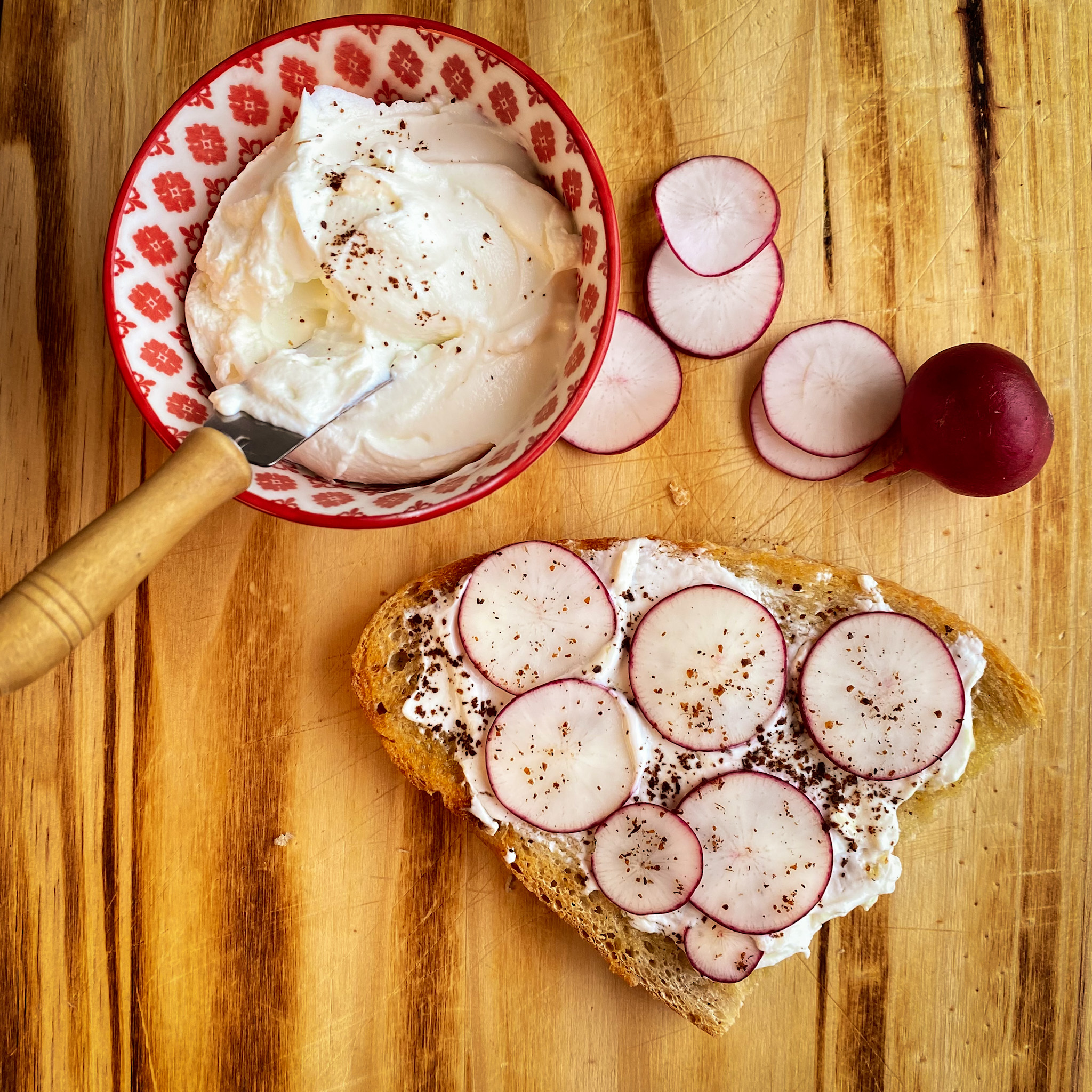 Labneh with Radishes & Sumac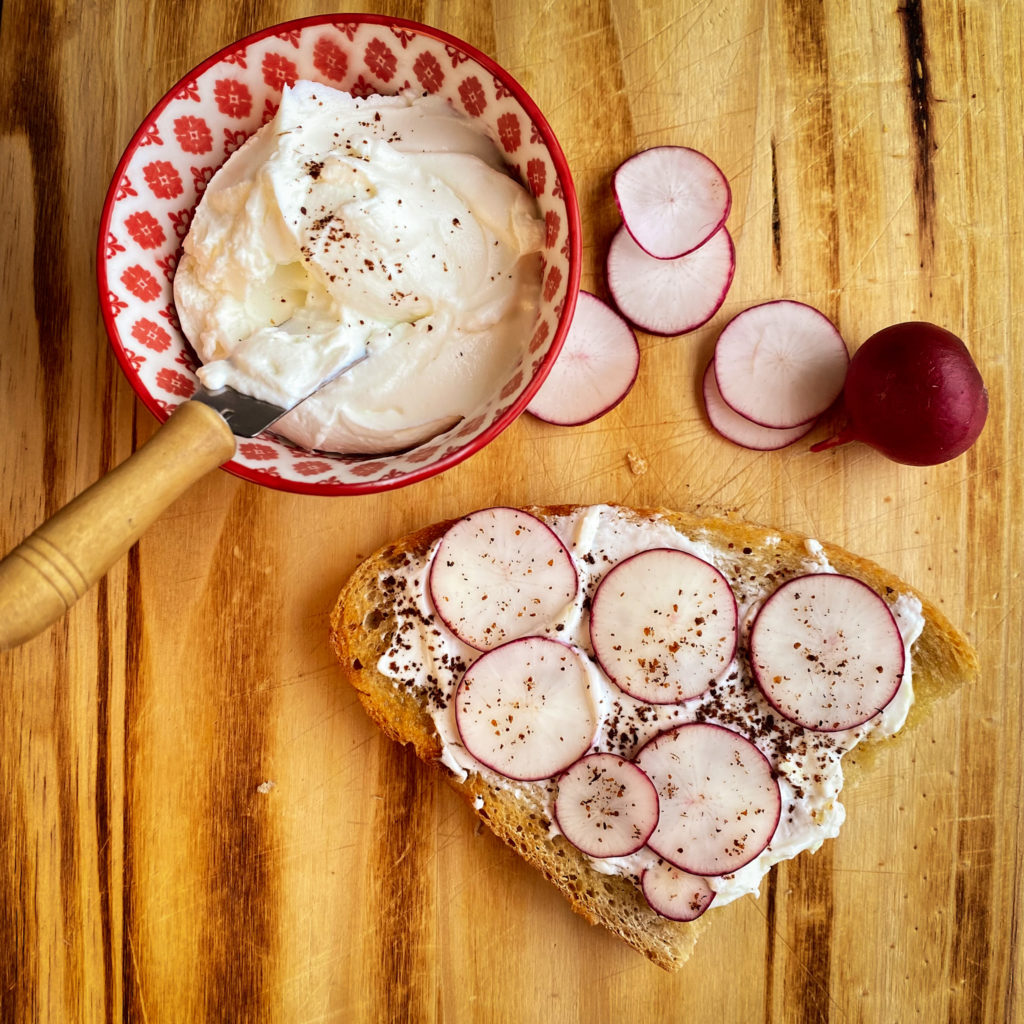 If you like the tang of yogurt and the creaminess of cream cheese, then this recipe might become a new favourite. Labneh is a terrific 'foil' to many spices. Try it with Bad'Az Za'Atar and olive oil, served with oven-baked pita chips. Or instead of sumac with radishes, try sumac with black olives or capers (or all of the above!). And for those sweet tooth occasions, it's delicious with fresh figs, cinnamon, honey and pistacios.
INGREDIENTS
2 Cups Yogurt, whole milk / full fat
½ tsp sea salt, fine
30 cm of cheesecloth, or clean tea-towel
DIRECTIONS
In a bowl, blend salt and yogurt together.
Place the mixture in the centre of a piece of cheesecloth /towel and place in a strainer (over a bowl) so that the excess liquid can drain. Leave in the fridge for 12 – 24 hours.
Serve on toasted sourdough, with sumac and radishes, or spread on a plate with sumac, and black olives.