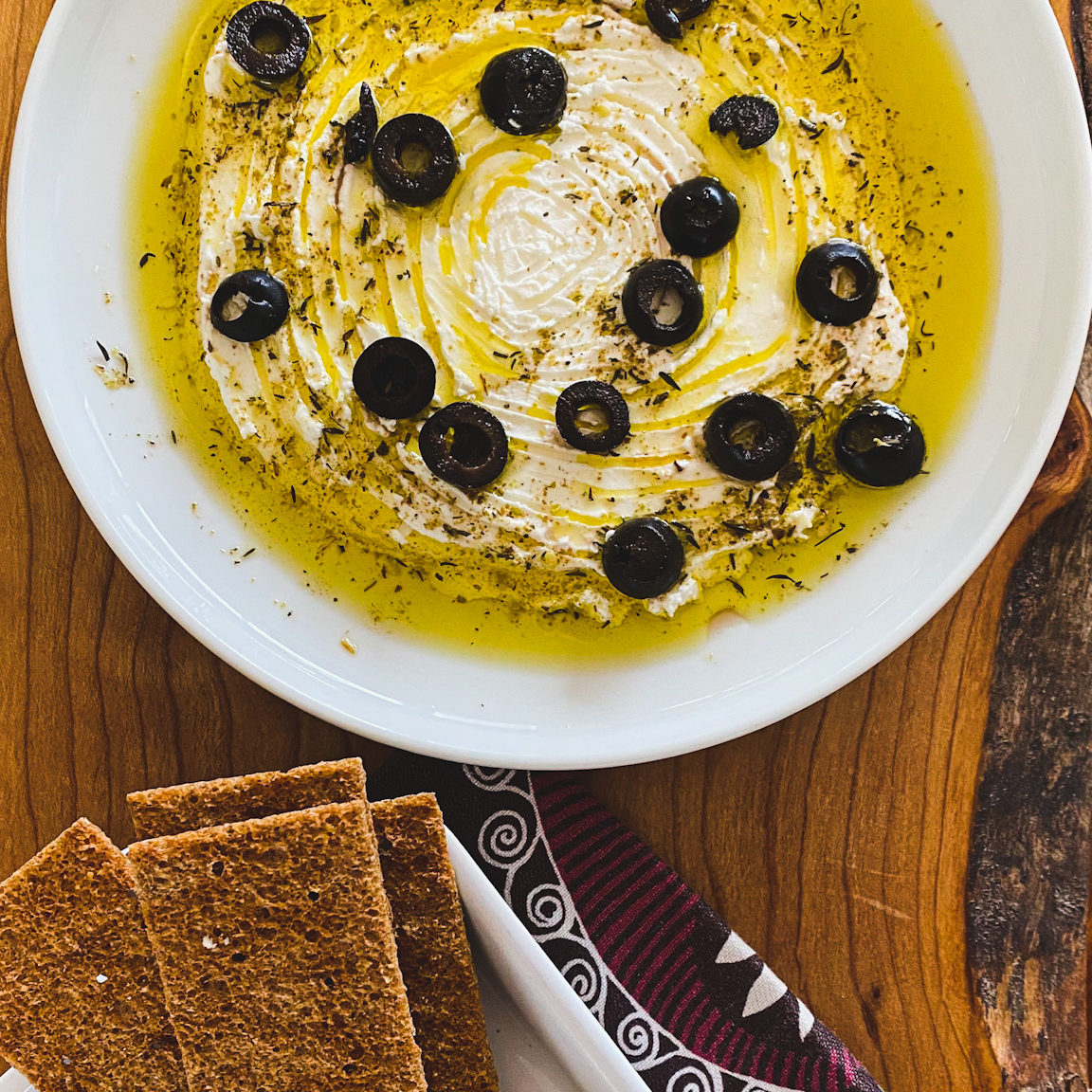 Labneh with Black Olives & Bad Az Za'atar
We're not sure if sprezzatura applies to food, but if it is – it describes this dish to a tee! Stylish and nonchalant, this appetizer can be plated and served in minutes with just a few ingredients on hand. (That is, provided you have some labneh ready in the fridge. If not, whipped cream cheese also works.)
INGREDIENTS
1 Tub (650g ) of Yogurt, full fat – avoid skimmed/low fat
½ tsp Salt
Drizzle of good quality Olive Oil
1 tsp Bad'Az Za'atar
Black Olives *Optional
Crackers
Cheesecloth
DIRECTIONS
Mix the yogurt with salt and place it in the cheesecloth to make labneh. Suspend the salted yogurt in the cheesecloth using a strainer and bowl, letting it sit overnight in the fridge. Voila – labneh!
Use a portion of the labneh (4-5 Tbsp or more), and either set on or spread it onto a serving dish. Drizzle with olive oil, sprinkle with Bad'Az and scatter olives over the top.
Serve with crackers or baguette.