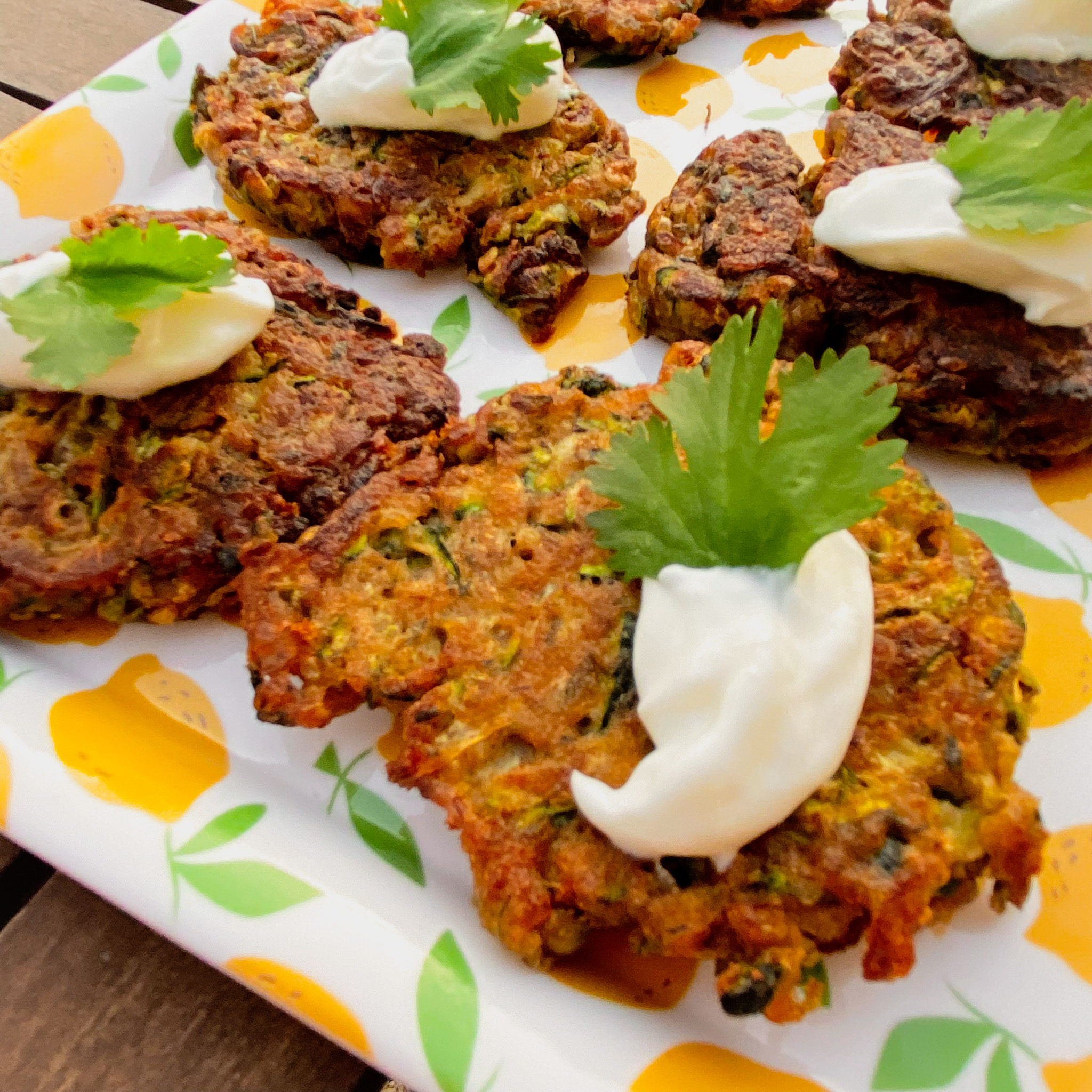 Jerk Veggie Latkes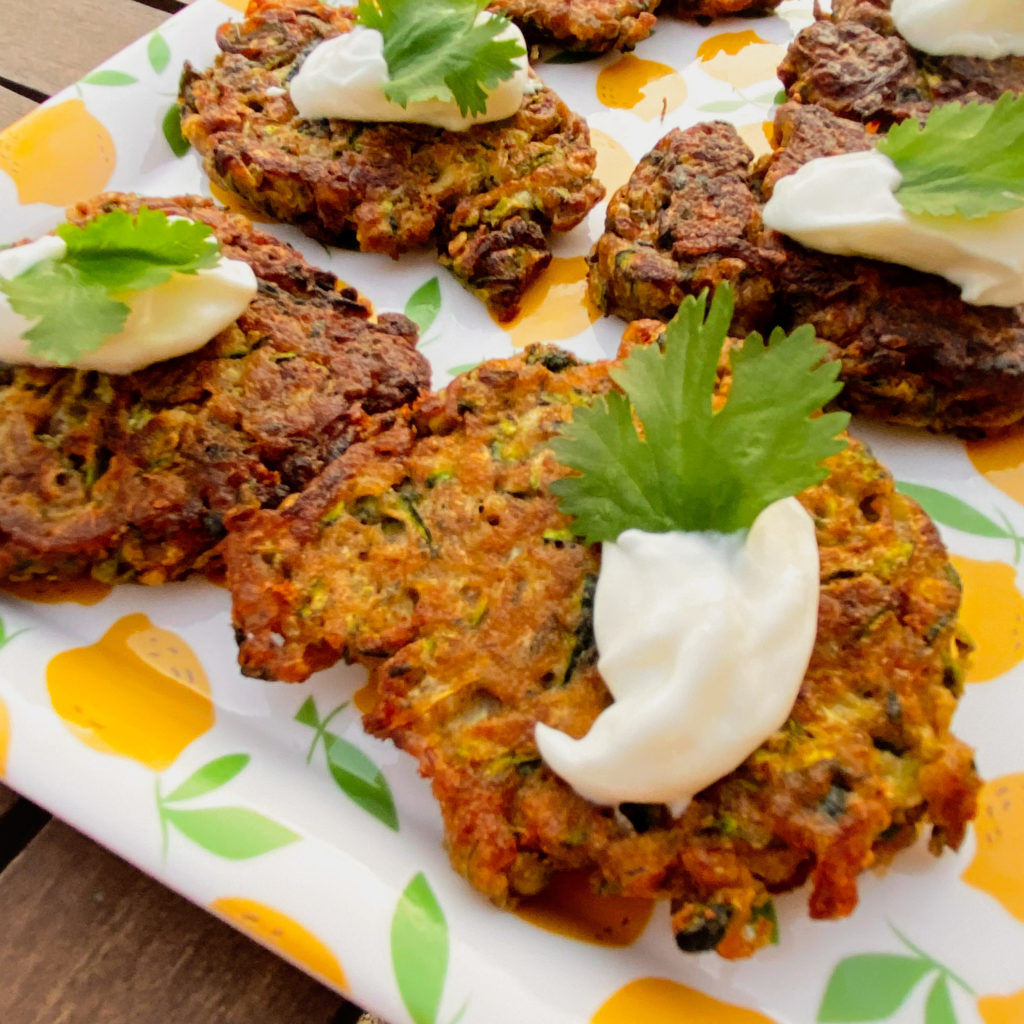 Lighter than potato latkes and an awesome use for the abundance of zucchinis this year. Even non-zucchini fans love our untraditional take on this eastern European staple.
INGREDIENTS
4 cups Zucchini, shredded
¼ tsp Salt
¼ cup Flour
2 ½ Tbsp Offbeat Jerk
1 Tbsp Corn starch
2 Eggs, whisked
2 Tbsp Vegetable oil
DIRECTIONS
Toss the shredded zucchini in the salt and let sit for 10 minutes in a strainer, cheesecloth or nut milk bag (*reserve the juice) while you prepare the batter, then squeeze the zucchini to remove the moisture.
In a large bowl, whisk together the flour, cornstarch and Offbeat Jerk until well combined.
Add the zucchini and fluff to coat with the flour mixture.
Gently stir in enough egg to make a soggy mix (stop before it gets soupy).
Heat the oil to coat the skillet/frypan.
Drop a +/- 2 Tbsp mound of the battered zucchini, then using your spatula, pat it down gently to about 2 cm thick.
Repeat for 4 – 6 more latkes depending on the size of your pan
Cook on medium heat till crisp-brow, flip, repeat around 5 minutes per side
Transfer latkes to a plate, garnish with sour cream or crème fraise and fresh herbs.