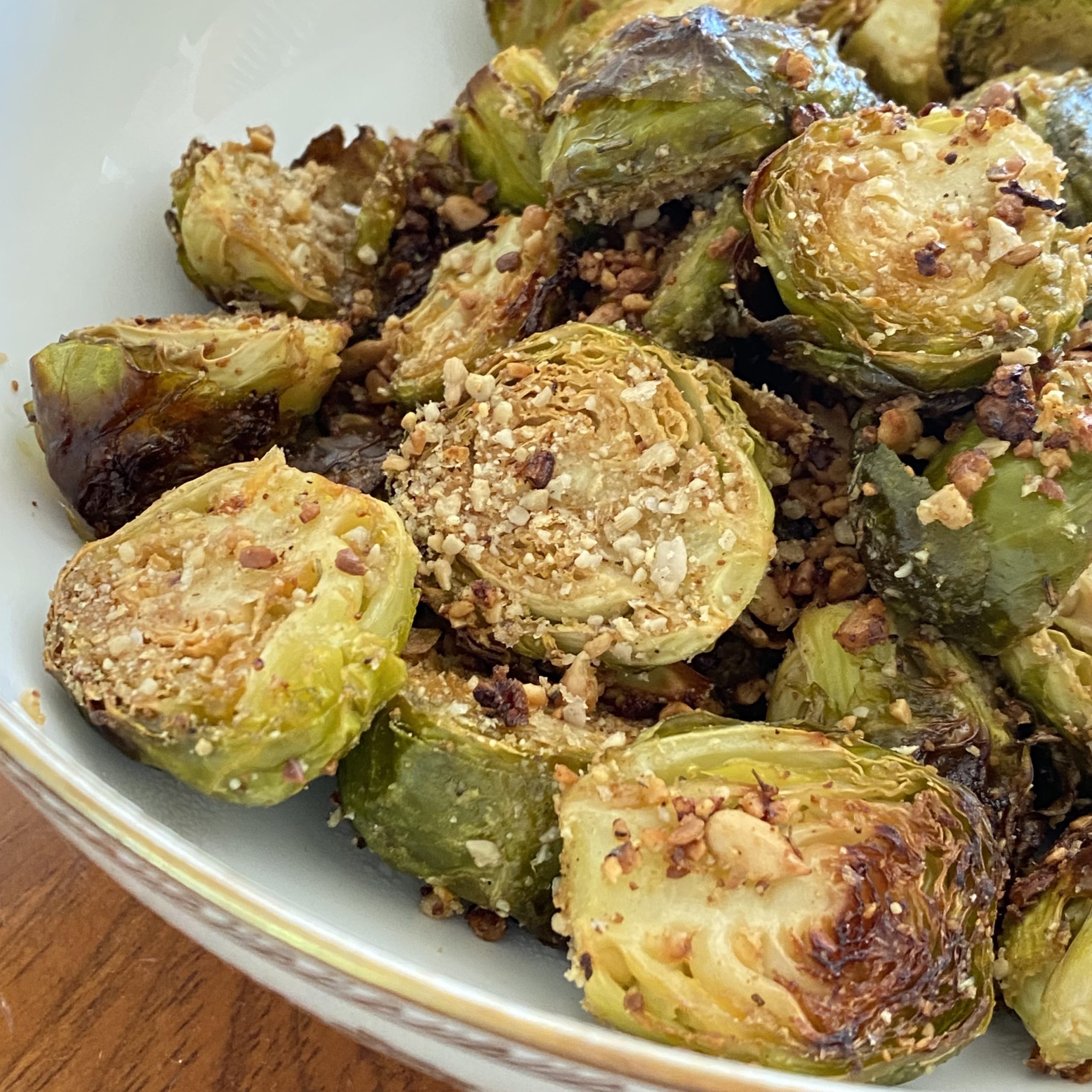 Jerk-Spiced Brussels Sprouts with Sunflower Seeds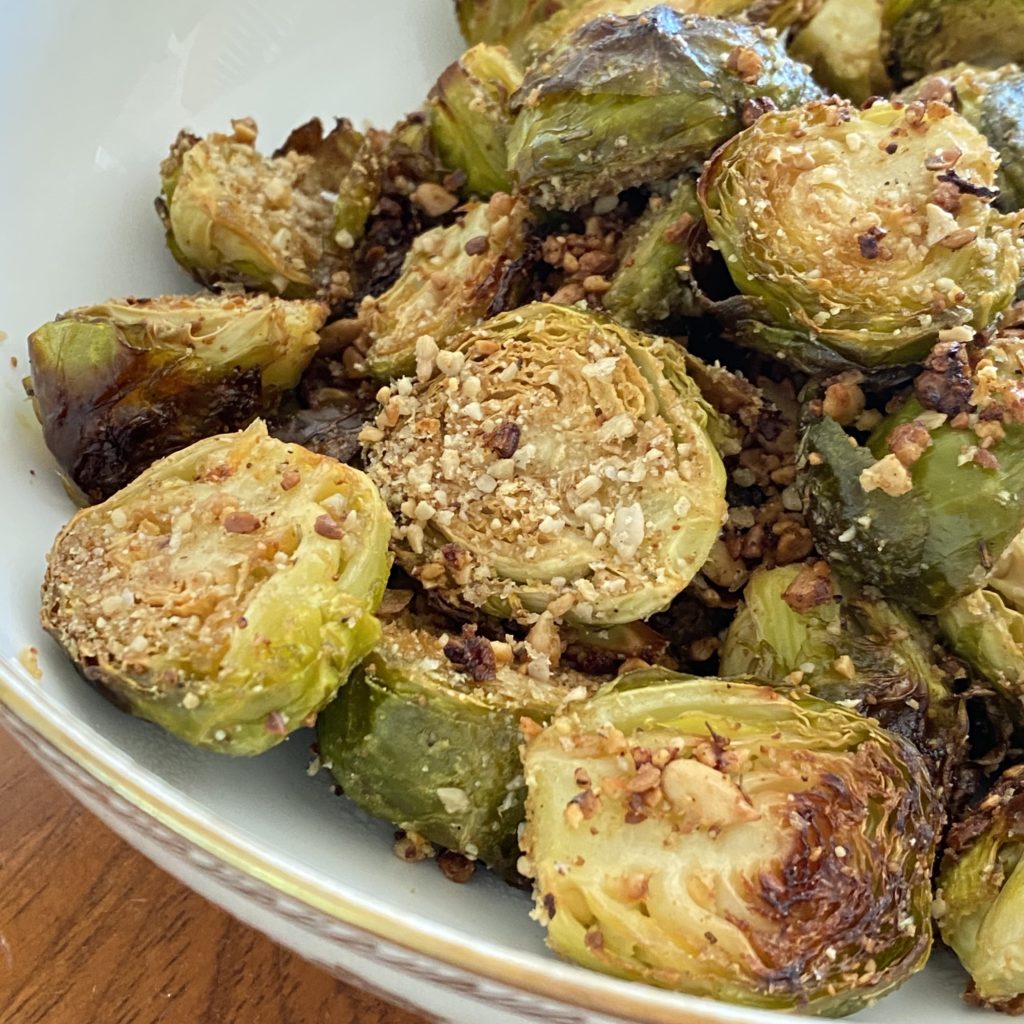 The addition of sunflower seeds and a hint of sugar gives these sprouts the crunch and subtle sugary sweetness that takes them to a whole new territory.
INGREDIENTS
400-500 g Brussels Sprouts, ends trimmed and cut in half
½ Cup Raw Sunflower Seeds
2 Tbsp Olive Oil
1 Tbsp Lime Juice, fresh squeezed
1 Tbsp Brown Sugar
2 tsp Offbeat Jerk Blend
1 tsp Salt
DIRECTIONS
Preheat the oven to 400 and line a baking sheet with foil or a silicone mat for easy cleanup.
In a medium-sized bowl, toss the Brussels Sprouts in the lime juice. Then add the olive oil and toss again. Set aside.
In a small grinder, combine the sunflower seeds, brown sugar, Offbeat and salt. Grind to a medium consistency – not all the way to dust. (I love my Magic Bullet for this type of job!)
Add the seed blend to the sprouts, toss to coat. Arrange with the flat side down on the baking tray and bake in the oven for 25 minutes. Turn so the flat side is up, and bak for another 10 minutes.
Serve warm.
If you don't have or don't want to include sunflower seeds adjust the sugar and salt to half. Also, this recipe is delicious with the addition of cauliflower and/or chickpeas!