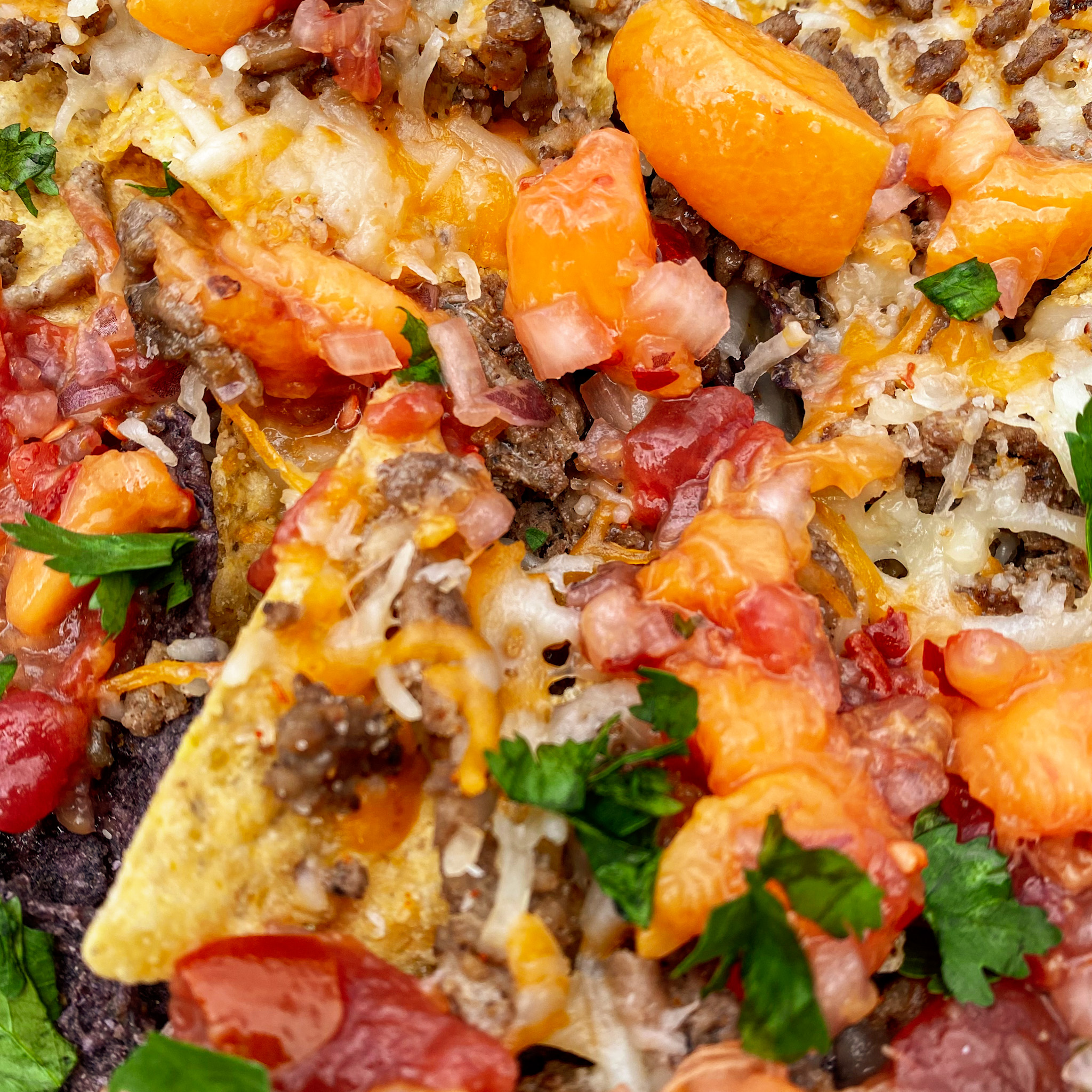 Jerk Nachos (with Ground Turkey)
This recipe combines spicy, sweet and salty, giving a classic comfort food a special Caribbean flair. The light flavour of ground turkey is a delicious combo with a bit of Offbeat zing. (For something extra special, try pairing it with our Peppy Peach Salsa).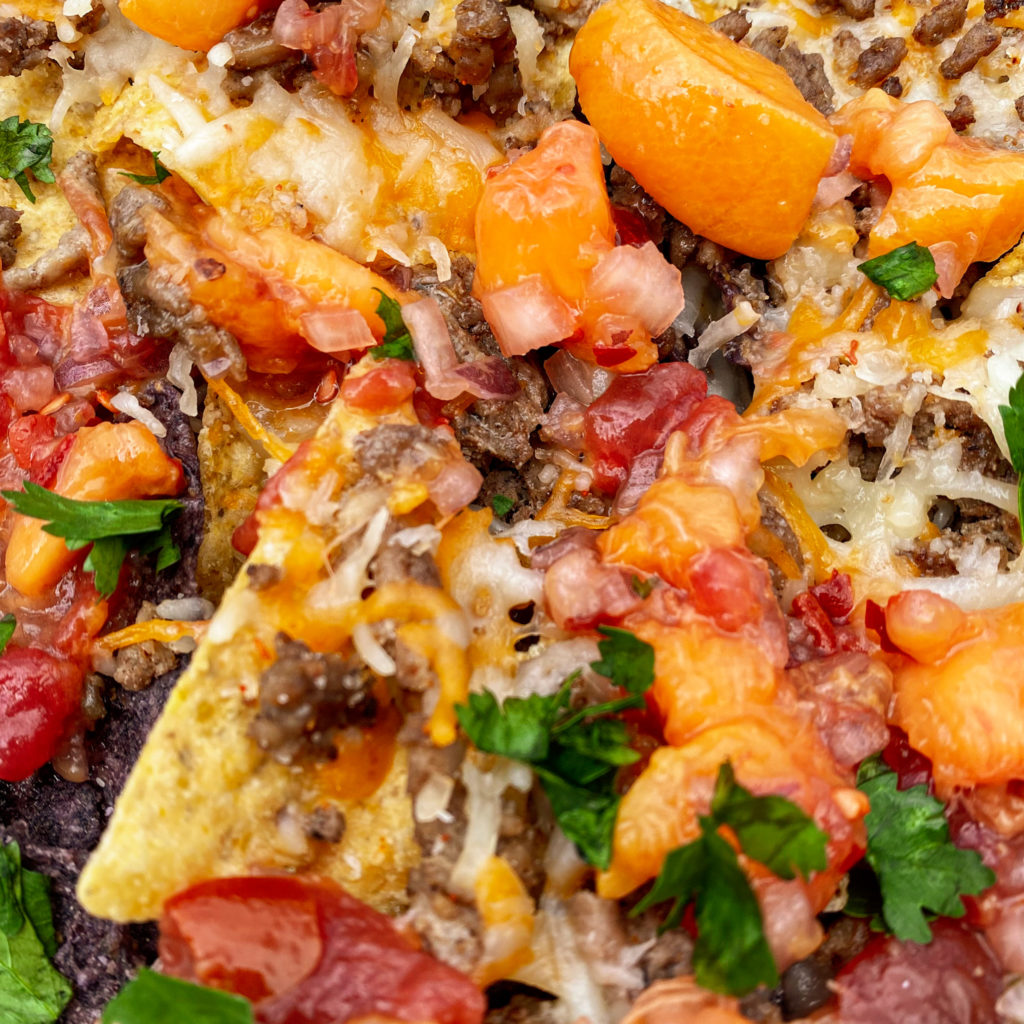 INGREDIENTS
454 Ground Turkey
1 Tbsp Offbeat Jerk
1 Tbsp Canola oil
1 ½ tsp Brown sugar
1 tsp Garlic, minced
½ Cup Celery, cubed or chopped finely *Optional, can also use onions if you prefer
½ tsp Salt
Pepper, to taste
1 Tbsp cilantro, fresh chopped
Nacho chips, grated cheese and salsa, to serve.
DIRECTIONS
Preheat oven to 350 degrees.
In a small bowl, combine the brown sugar, salt and Offbeat jerk spice blend.
Heat a frying pan to medium heat, add oil, celery (or onions, if using) and garlic. Cook for 2-3 minutes.
Add the ground meat, add the spice mixture, separate it, and turn it while it cooks so that the spice mixture is evenly dispersed and you get a nice crumbled meat.
Once it's cooked, add pepper to taste.
Put a layer of nacho chips on a lined baking sheet, add the meat crumble, and sprinkle with the grated cheese. Place in the oven for 5- 6 minutes.
Serve with salsa and garnish of Cilantro.