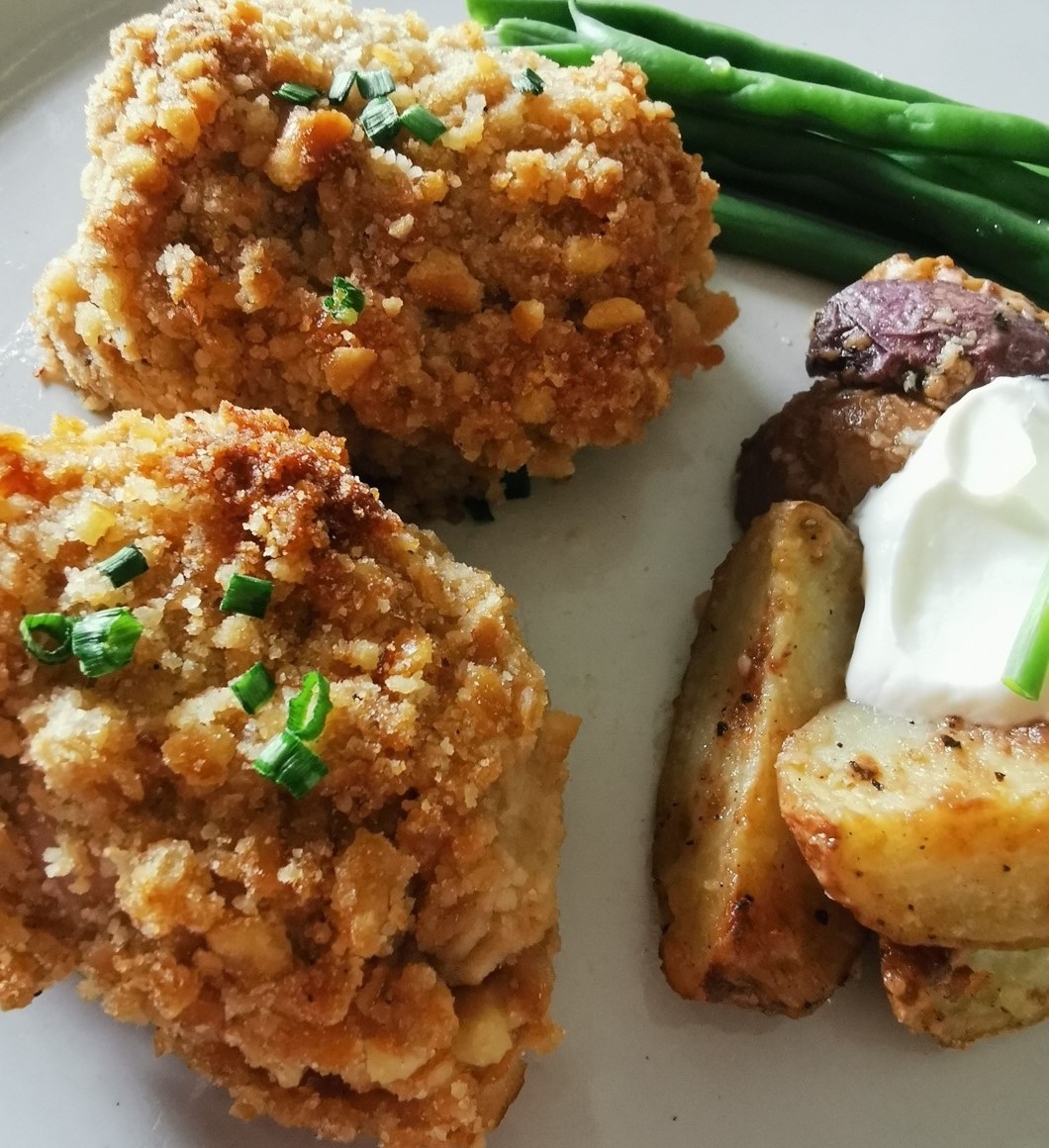 Honey Mustard Pretzel Chicken
Looking to add something new to your weeknight meal roster? Look no further! This quick-baked chicken will become a favourite around your dinner table. (The kids loved it!)
Using chicken thighs keeps this bake juicy, no dry chicken here! It's got a great crunch and a classic flavour profile with a scratch-made honey mustard sauce that can pull double duty.
(This same recipe would be fantastic on some boneless pork chops as well.)
Serve alongside some green veggies and roasted potatoes and Voila! Dinner on the table in about 30 minutes.
And if you're a dipper, you can double the honey mustard sauce and set half aside, keep in the fridge until ready to serve and use as a fabulous dipping sauce! So good!!
(Serves 4-6)
INGREDIENTS – Chicken
8 Boneless skinless chicken thighs
4 Cups pretzels (about 2 cups crushed)
1 tsp salt
½ tsp pepper
INGREDIENTS – Honey Mustard Sauce
½ Cup Mayonnaise
2 Tbsp Honey
1 Tbsp apple cider vinegar
1 tsp Gorgeous DSF Mustard
A dash of hot sauce
DIRECTIONS
Preheat the oven to 450° F and line a baking tray with foil or parchment paper for easy clean-up.
Rinse and pat chicken thighs dry with a paper towel. Set aside.
In a blender or Magic Bullet, pulverize the pretzels until you have a nice chunky crumb.
In a shallow bowl, add the pretzel crumbs, salt and pepper- stir to combine.
In another shallow bowl, mix together mayonnaise, honey, apple cider vinegar and DSF mustard.
Dredge each piece of chicken in the honey mustard sauce, allowing the access to drip off. Then coat the chicken in the pretzel crumb.
Place each piece of chicken on your prepared baking sheet and bake for 20-25 mins until the chicken reaches an internal temperature of 165.
Remove from the oven and serve while hot.