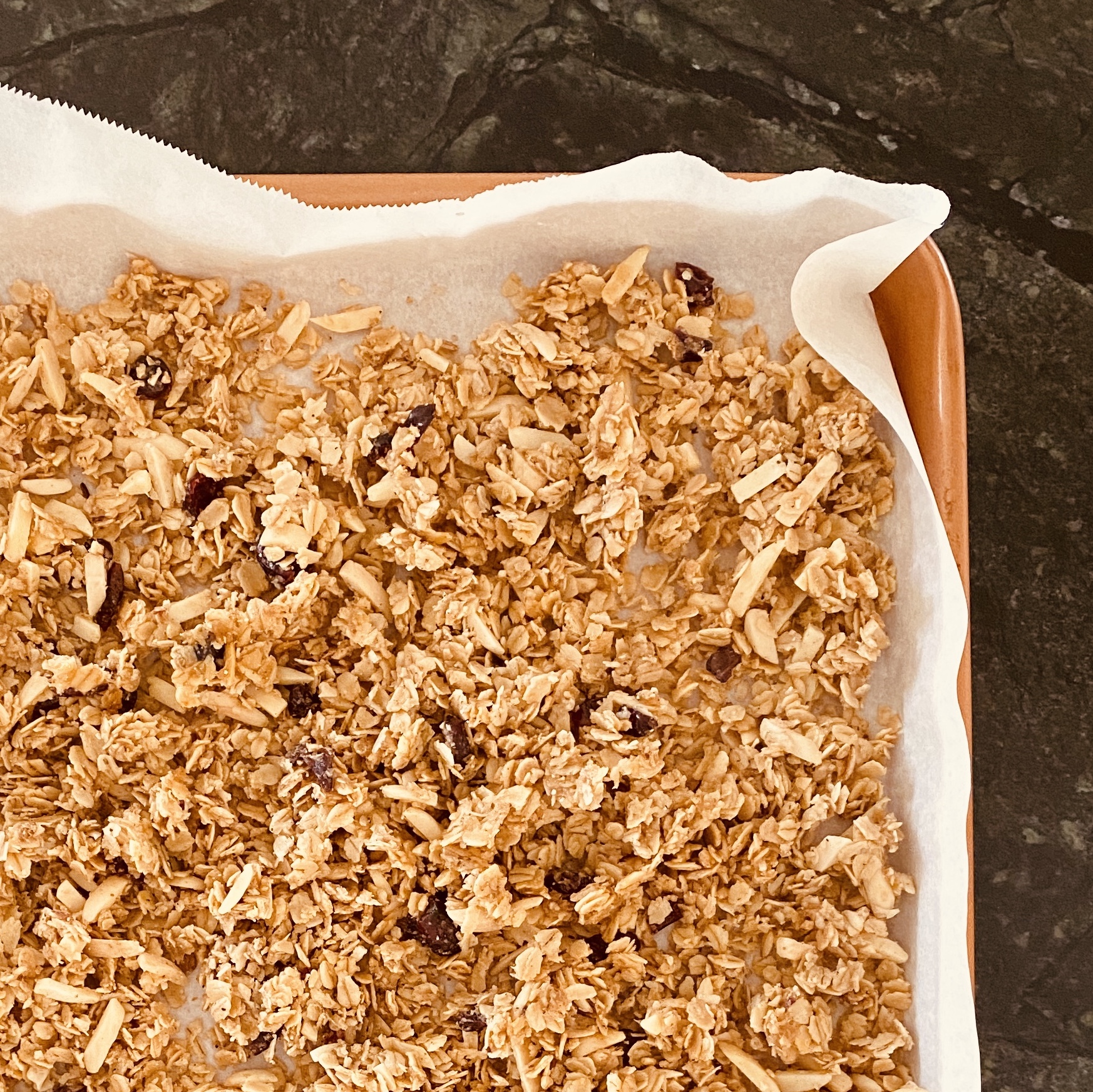 Gorgeous Granola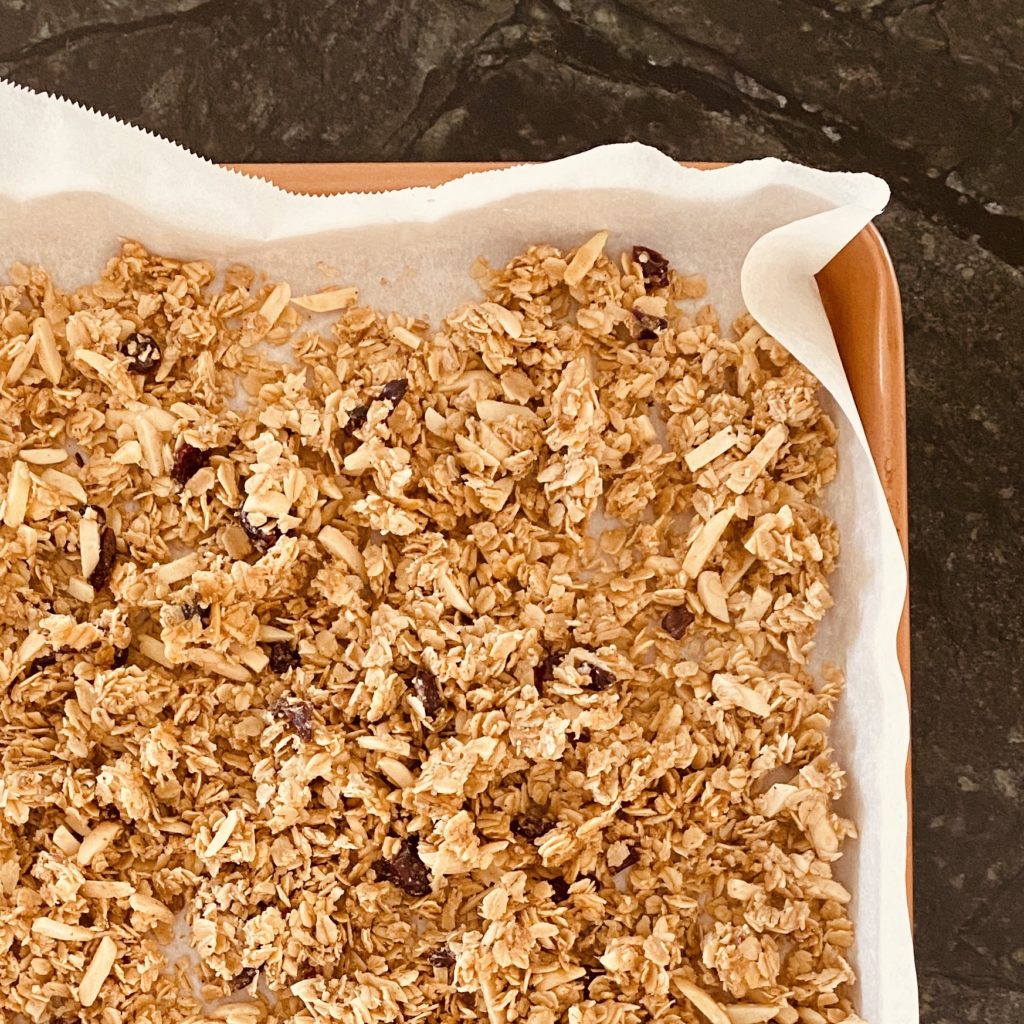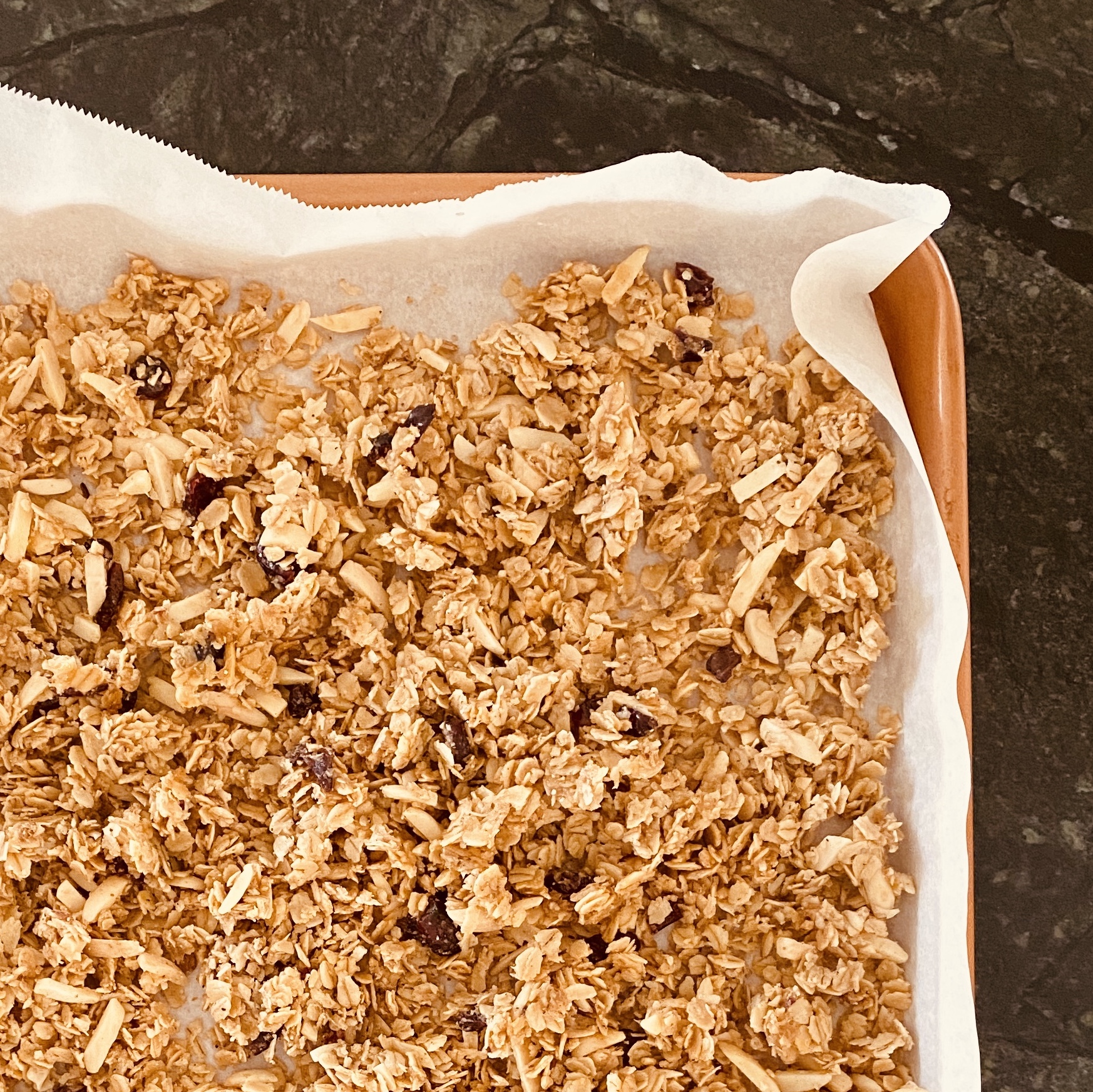 Few things taste as wholesome as homemade granola. It's delicious with milk and fruit, served with yogurt or as a dessert topping, with whipped cream. Make a big batch and put into Mason jars with a holiday ribbon as a perfect little gift for the postman, the dog-walker or the next-door neighbour.
Feel free to riff on the ingredient list, depending on what you have on your pantry or what your taste is.
Ingredients
4 Cups of Old-fashion oats
1 Cup nuts (use raw pecans, walnuts, or raw almond pieces – or all 3)\
½ Cup Coconut oil (melted butter or olive oil also works if you don't have coconut oil)
¾ tsp salt
2 tsp Scorpio's Kiss
1 tsp vanilla
½ Cup Maple Syrup
⅔ Cup of a mix of Cranberries (dried) and raisins.
⅓ Cup unsweetened coconut flakes *Optional
Directions
Pre-heat oven to 325 degrees F and line a baking pan with parchment paper.
In a small bowl combine the liquid ingredients (the oil, maple syrup, vanilla) with the sugar.
In a large bowl mix together the dry ingredients (oats, nuts, raisins, dried cranberries and Scorpio's Kiss. (Leave the coconut out at this stage.)
Add the liquid ingredients to the dried ingredients. Use your hands to mix well.
Spread out on the pan, allowing bits to clump together.
Bake for 10 minutes. Remove from oven and using a spatula gently to turn it. Add coconut and bake for another 8 minutes.
Keeps well in an airtight container for up to two weeks. Or store it in the freezer for up to 2 months.