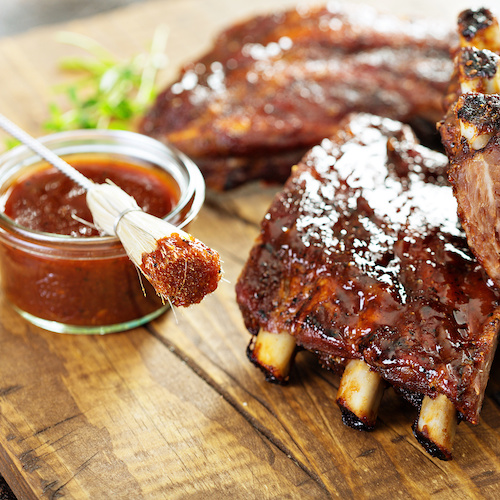 HOMEMADE BBQ SAUCE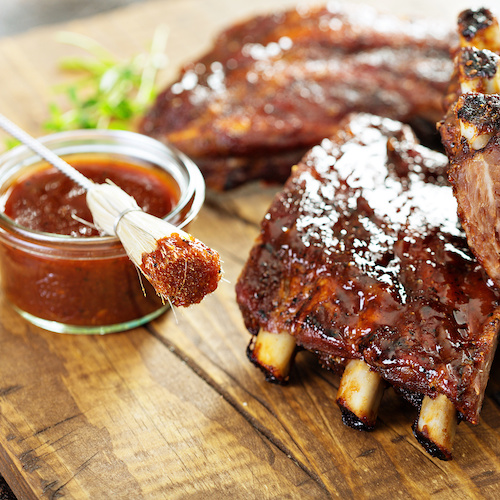 If backyard dining and grilled meat are on the menu this season, then having a jar of homemade BBQ sauce in the fridge will never go a miss. Tomato-based, with Worcestershire sauce and Molasses, it is a great sauce to have as a dip or finish for ribs, chicken, pulled pork, or burgers.
INGREDIENTS
1 cup Ketchup
1 Tbsp Tomato Paste
¼ cup Apple Cider Vinegar 
1 Tbsp Molasses
1 Tbsp light brown sugar
1 ½ tsp Dijon Mustard 
½ tsp DSF Mustard powder
½ tsp Garlic powder
½ tsp Onion powder
1 ½ tsp Worcestershire sauce 
⅓ cup water
1 ½ tsp Lemon juice, fresh squeezed
Dash of Cayenne, or more if you like a bit of heat
Black Pepper, fresh ground, to taste
DIRECTIONS
In a non-reactive pot over medium heat, combine all the ingredients and stir until the sugar is dissolved.
Reduce heat and simmer until sauce thickens.
Use to finish meat after cooking.
Keeps well in the fridge in a sealed container, and even freezes well.