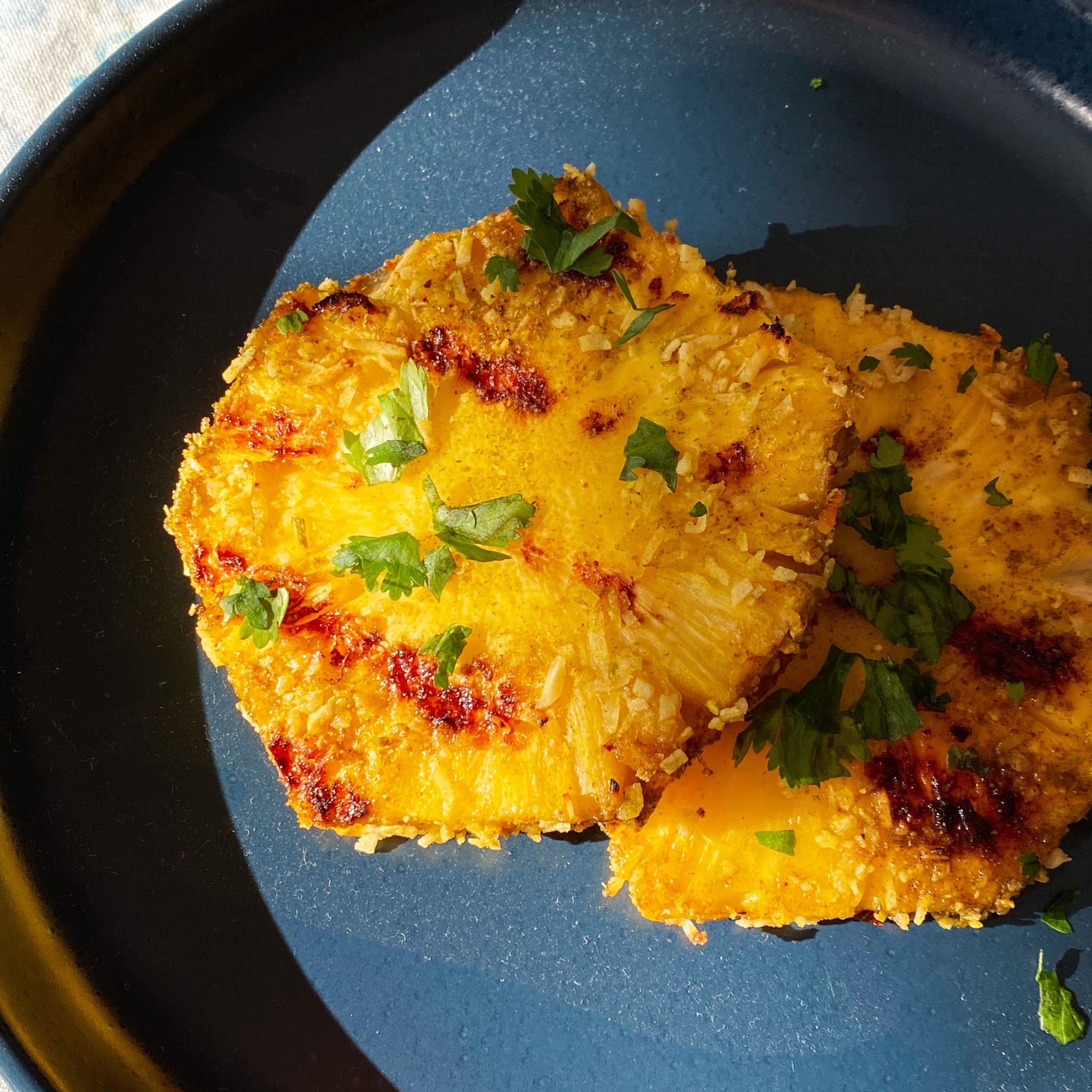 Grilled Pineapple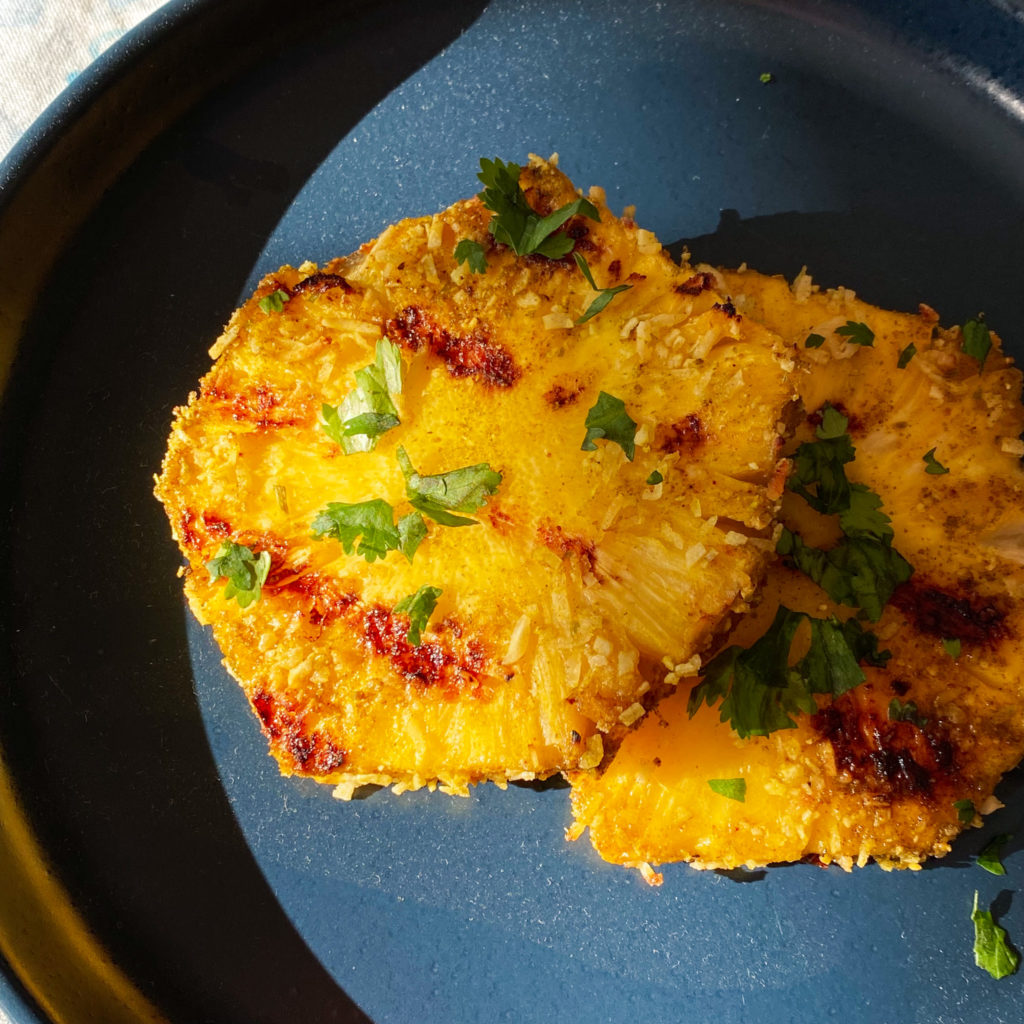 Depending on what you are serving, this recipe can be made a few different ways. If you are short on time and want to add a splash of colour and sweetness to your meal (especially tasty with pork or chicken), then the quick dusting of spices and a dash of sugar and coconut can be put on the grill and ready in 5 minutes.
Or add more sugar, and with smaller pieces, grilled as a kabab for a healthy dessert, delicious served with ice cream or rice pudding.
If you don't have a grill handy, or would rather not turn on the heat, try the third option, as a salsa with a bit of added heat.
INGREDIENTS
1 Pineapple, sliced
3 Tbsp Sugar
2 Tbsp Coconut, raw, shredded
2 ½ tsp The Spice Who Loved Me
½ tsp salt
DIRECTIONS
Heat the grill to medium (or high and use the top rack)
In a small bowl, mix together the sugar, coconut, S Spice Who Loved Me and salt. Spread on a plate.
Dredge each pineapple slice in the mixture.
Place on the grill, cooking for 3-4 minutes per side.
Serve warm as a savoury side dish
VARIATIONS
For a dessert option, cut the pieces into smaller chunks, increase the sugar to 4 Tbsp and omit the salt. Use skewers and cook like a kabab. Serve on their own, or together with ice cream or rice pudding.
Make a Salsa but cutting the pieces of pineapple much smaller, and don't include the sugar or coconut. Add chopped red or orange peppers (Or some of both for extra colour), ½ cup diced purple onion, ⅓ Cup fresh Cilantro (chopped), juice of one lime, 1 medium jalapeño (seeds and ribs removed, chopped finely) or ¼ tsp Crushed Chile Flakes * optional