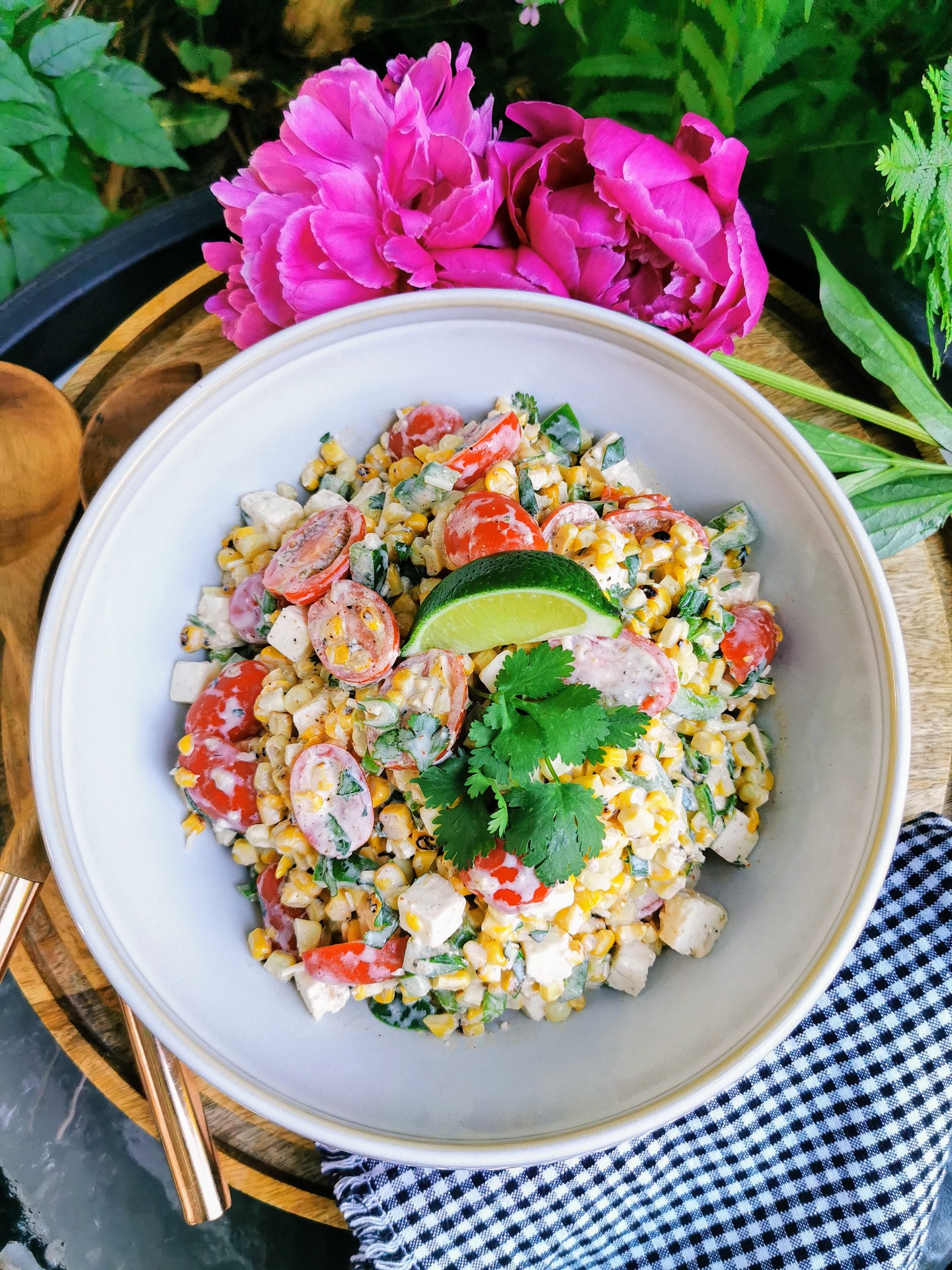 Gorgeous St. Salad
Easy to prepare and fabulous as either a side or add some protein-chickpeas, black beans, tuna or grilled chicken and call it a meal!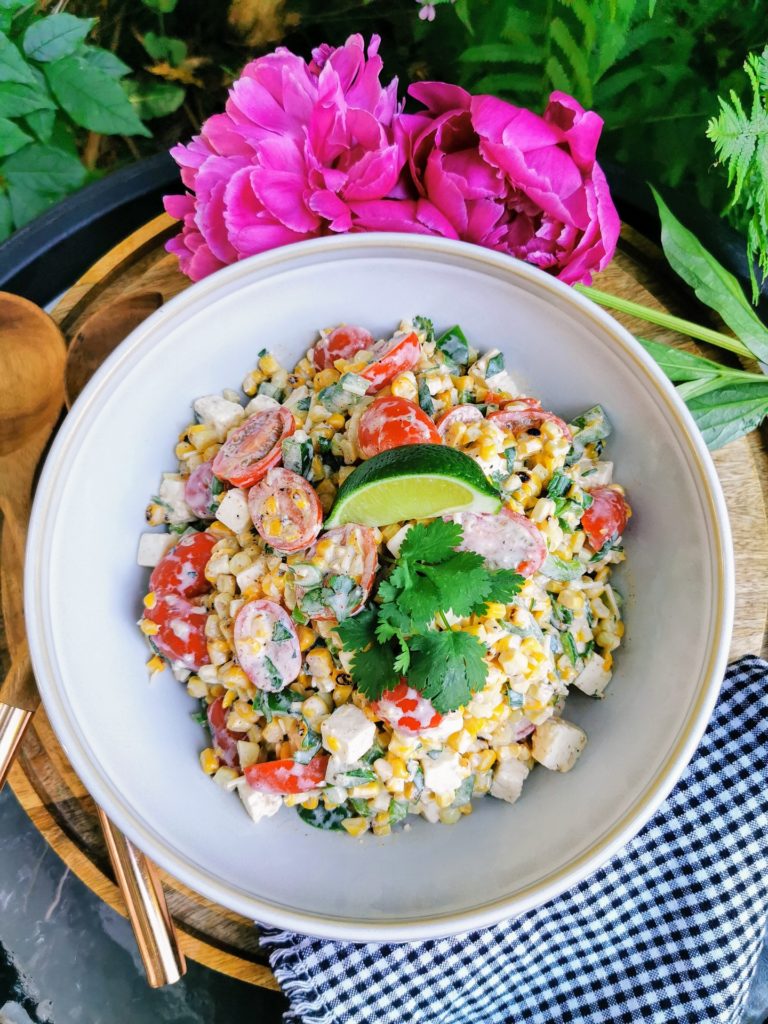 INGREDIENTS – SALAD
5 cobs of corn- husked and grilled
1 pint of cherry tomatoes halved
2 green onions sliced
1 bell pepper diced
¼ cup fresh cilantro, chopped
1/4 cup parmesan cheese, grated
½ cup feta cheese, cubed
INGREDIENTS -DRESSING
4 Tbsp sour cream
3 Tbsp mayonnaise
Juice of 2 limes
1 clove of garlic minced
½ to 1 whole jalapeno pepper diced small
1 tsp Lime Pepper
½ tsp chile powder
Salt and pepper to taste
DIRECTIONS
Rub the corn with olive oil or spray with cooking spray.
BBQ the cobs for 3-4 minutes per turn, until slightly charred.
Remove the corn from the grill and allow it to cool.
2. Add the remaining salad ingredients to a large bowl.
3. In a small bowl, stir together dressing ingredients and add salt and pepper to taste. (Remember the feta brings the salt too, so don't add too much!) Add the dressing to the bowl and stir.
4. Once the corn is cool, slice off the kernels and fold them into the salad.
Served immediately or cover it and keep in the fridge for up to 5 days.