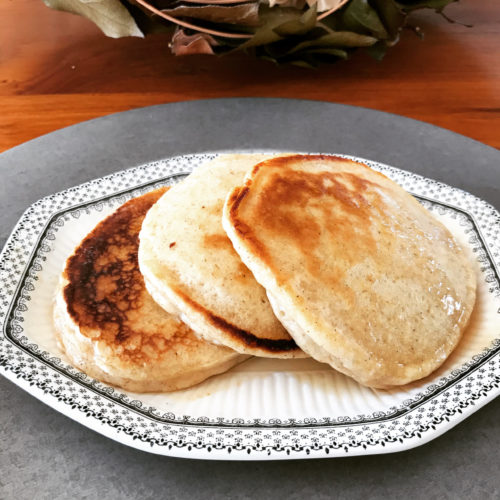 Flippin' Flap Jax
A perfect weekend delight, this easy but glamorous interpretation of pancakes is always a crowd-pleaser. (Or make ahead for a quick breakfast through the week.)
(Makes 6 small pancakes)
1 cup of flour
½ tsp Scorpio's Kiss
1 tsp baking powder
½ tsp baking soda
¼ tsp salt
1 Tbsp white sugar
1 cup buttermilk
1 large egg (beaten)
1 tsp butter (oil or cooking spray also works)
Whisk dry ingredients together in a bowl
Whisk egg and buttermilk just until combined
Let the batter rest for 8 – 10 minutes
Melt butter (or oil/ cooking spray) in a large skillet, frying pan or griddle over medium-high heat.
Scoop ½ cup of batter at a time onto the skillet, flipping once bubbles appear on the surface. Cook until golden brown and serve with butter and syrup or jam.