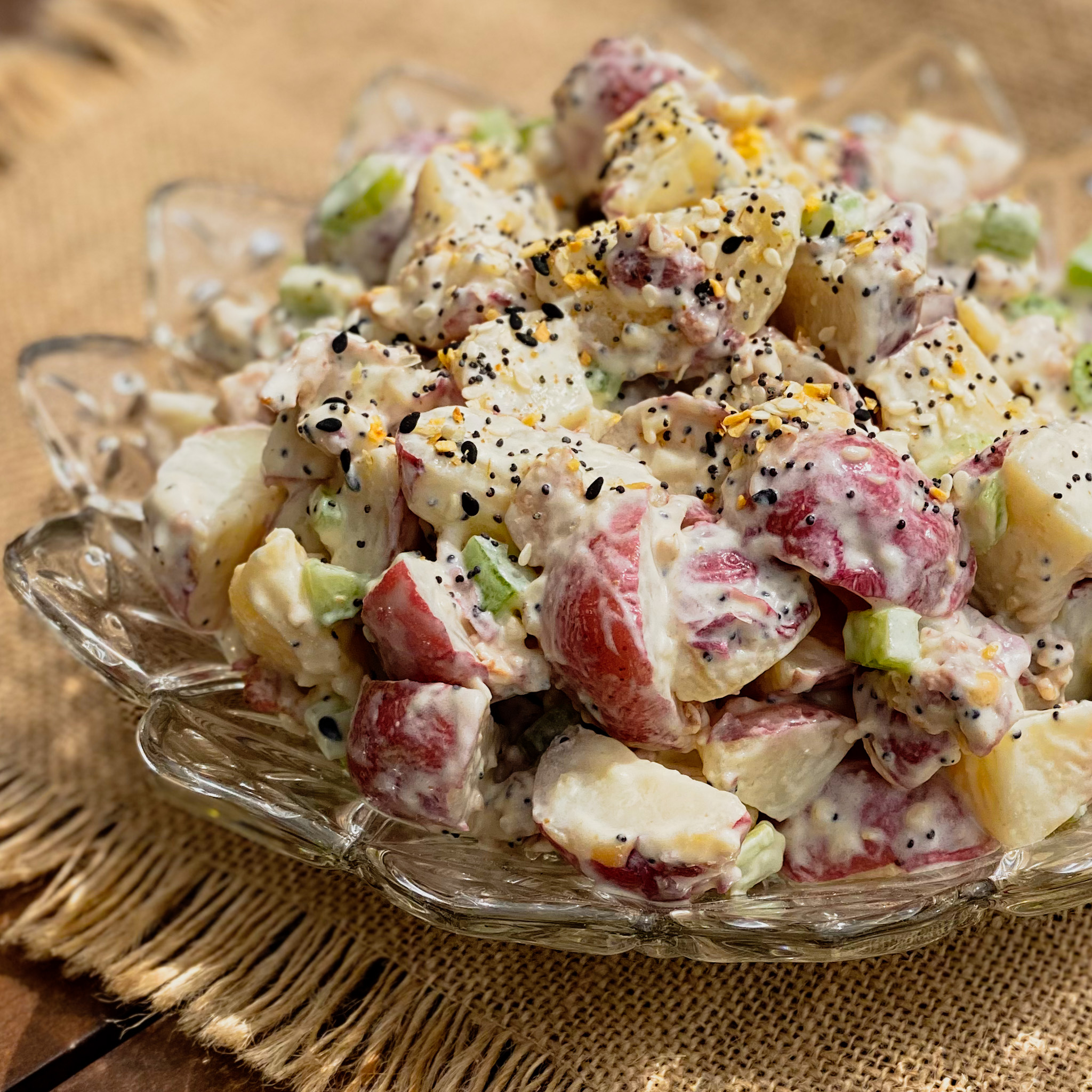 Flavomatic Potato Salad
The combination of Flavomatic and bits of bacon added to this potato salad recipe will make it an instant family favourite.
You might want to make a big batch! (It's even better the next day!)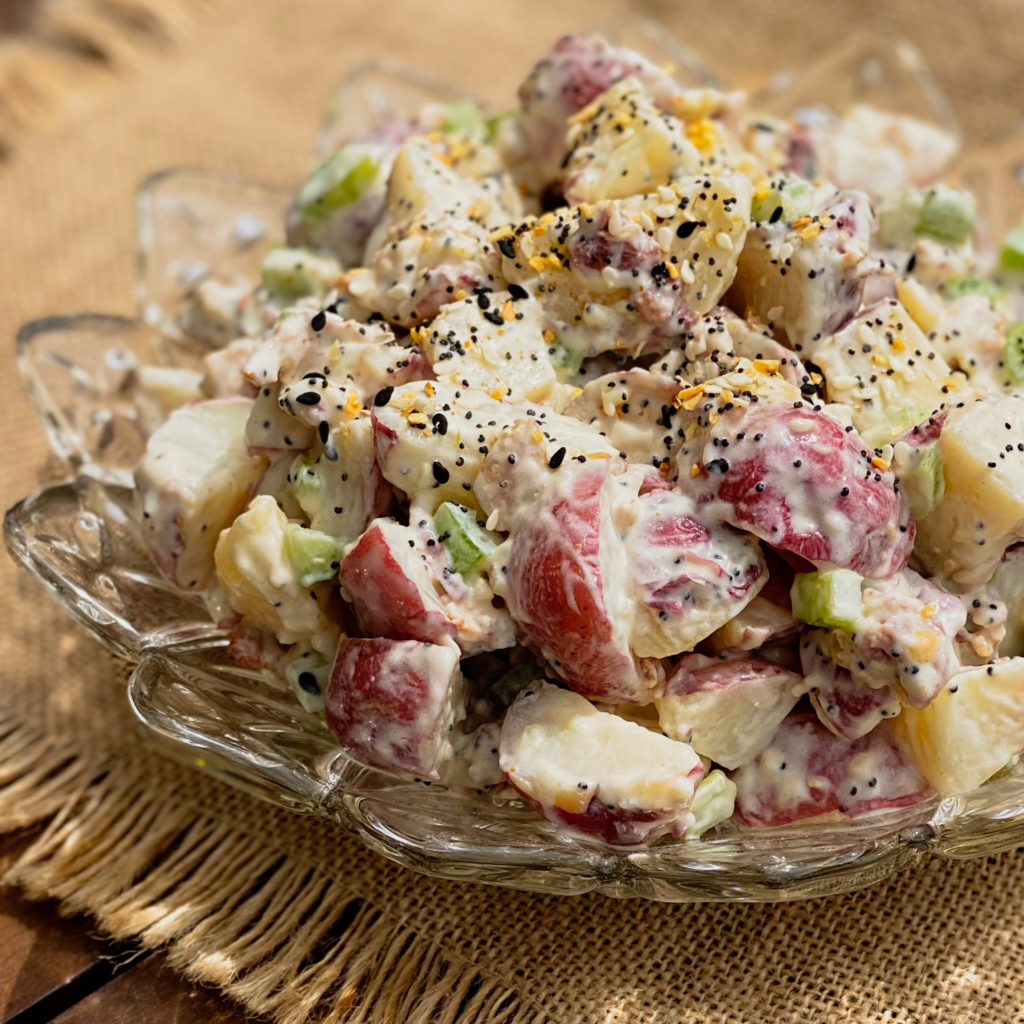 INGREDIENTS
600 g Potatoes, small red, cooked to tender and cut into quarters
4 slices of bacon, cooked, cut into small pieces and a bit of bacon fat reserved.
½ C Mayonnaise
¼ C Sour cream
2 tsp Flavomatic
2 tsp Dijon Mustard
1 tsp Sugar
2 Eggs, hardboiled and chopped * optional
2 Celery stalks, chopped into small pieces
½ small yellow onion * optional
DIRECTIONS
Boil potatoes. Let cool and then cut into quarters.
Cook the bacon until starting to crisp. Cool and cut into pieces, reserving some of the bacon drippings.
In a small bowl, combine the mayonnaise, sour cream, Dijon, 1 1/2 tsp of the Flavomatic and sugar. Mix.
In a larger bowl, combine the cooled potatoes and bacon, celery, eggs (if using) and onion together with the mayonnaise mixture. Add 1 to 2 tablespoons of bacon drippings. Mix
Serve chilled, topped with remaining ½ tsp of Flavomatic.