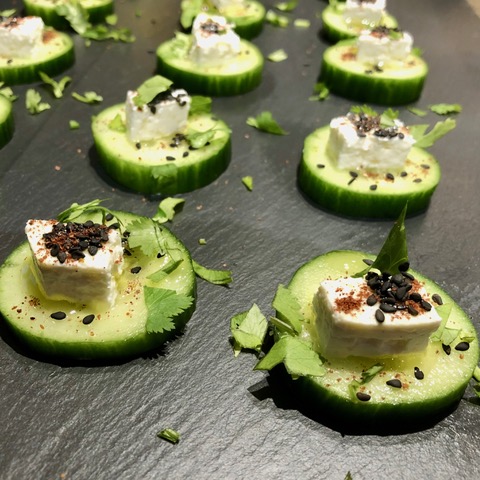 Feta, Sumac and Cucumber Bites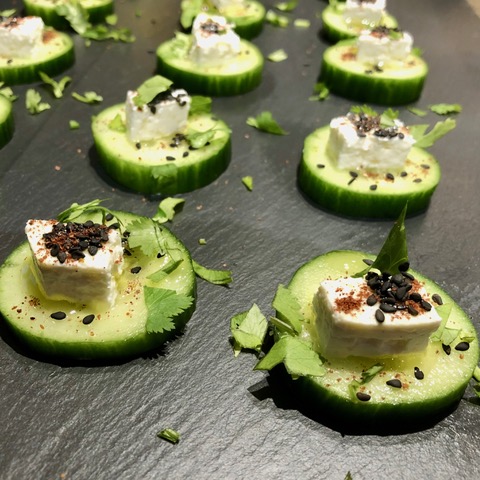 The perfect pop-in-your-mouth 'party canape.' Fast, delicious, healthy. The holy grail of entertaining.
Serves: 8 people
Time: Prep: 10 mins
Ingredients
1 cucumber, sliced ½" thick rounds
1-pound feta (450 g), cut into 1/2" cubes
2 Tbsp (30 ml) olive oil
2 tsp (10 ml) ground sumac
1 Tbsp (15 ml) black sesame seeds (optional)
1 Tbsp (15 ml) fresh marjoram leaves (or substitute fresh cilantro, basil or oregano), chopped
Instructions
Put cucumber rounds on a serving platter. Top each cucumber with a cube of feta.
Drizzle a little of the olive oil over each cube of feta. Sprinkle each cube with sumac and the sesame seeds.
Garnish each round with chopped marjoram.