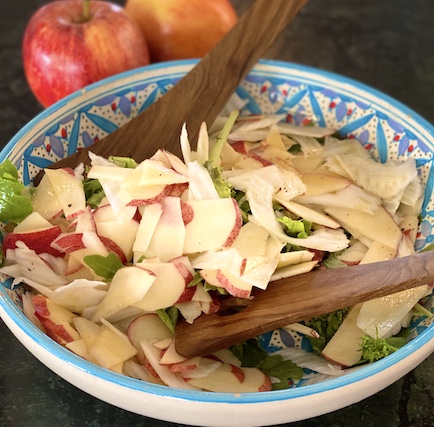 Fennel & Apple Salad (w/Honey Mustard Vinaigrette)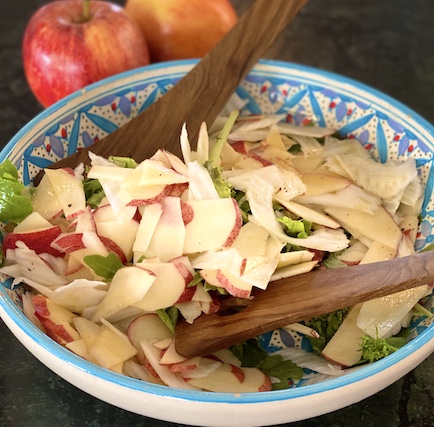 The combination of fresh and sweet, with a hit of tang from the DSF Mustard is wonderful. And using a bit of the dry mustard helps to emulsify the dressing nicely. The dressing works well on a number of different salads that combine fruits and vegetables with lettuces.
Honey Mustard Vinaigrette Ingredients
1⁄3 cup honey 
1⁄3 cup olive oil
1⁄3 cup apple cider vinegar 
1 tsp DSF Mustard powder
1 tsp Dijon mustard *optional
½ tsp garlic powder
½ tsp salt
Salad Ingredients
½ a small fennel bulb (remove stock, but keep fronds for salad garnish)
1 apple
1 cup of arugula (or mixed greens_
Directions Salad
Using a mandoline slice the fennel and the apple into thin slices. (If you like julienned pieces, use a knife to cut into smaller pieces.)
Combine with lettuces and add Vinaigrette. Toss, garnish with Fennel Fronds and serve.
Directions Vinaigrette
Add everything together in a bowl or a food processor and blend.
Use lightly to dress salads. Store in the refrigerator. Keeps well for 1 week.