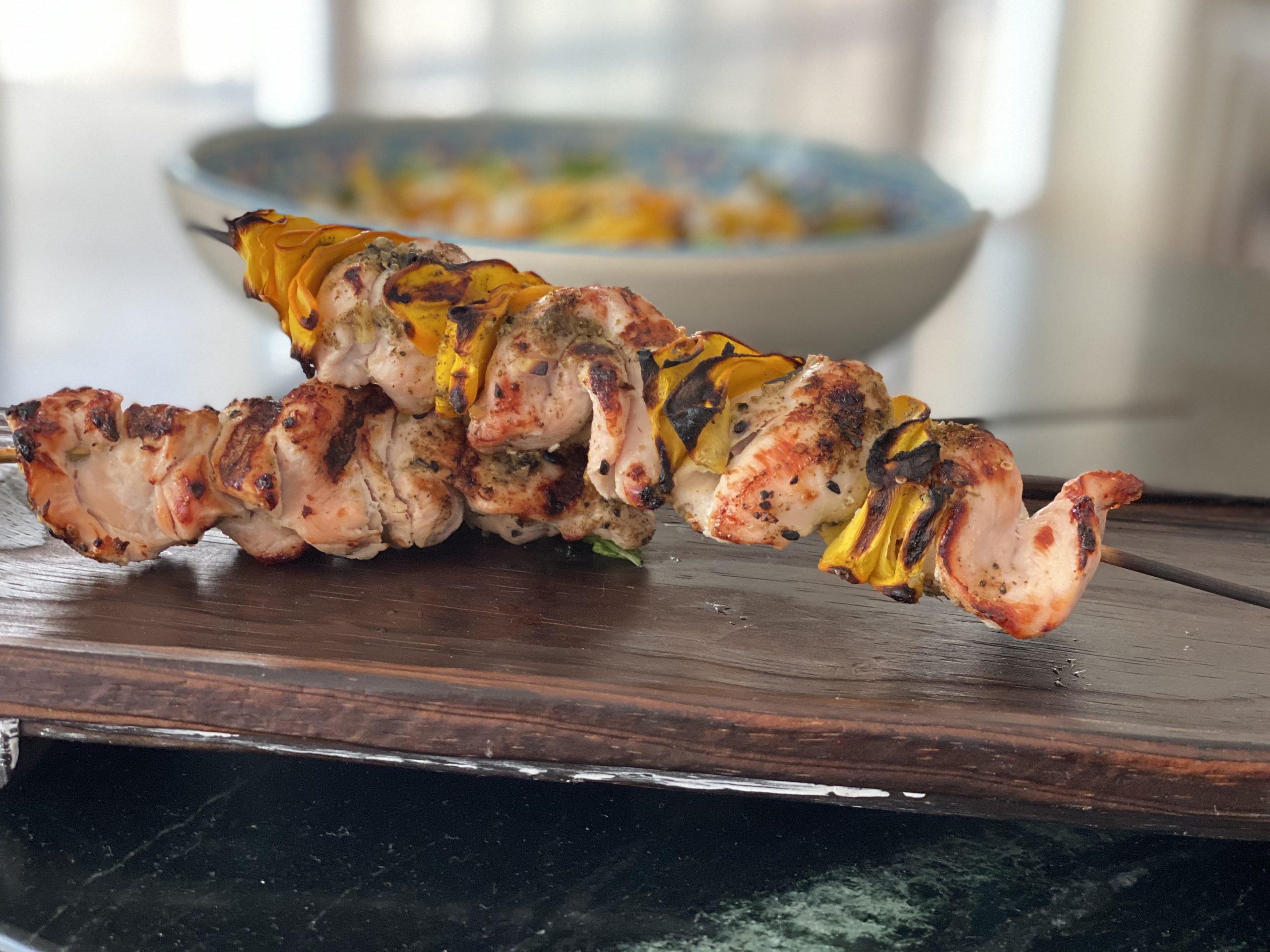 Dukkah Chicken Kebab's with Zucchini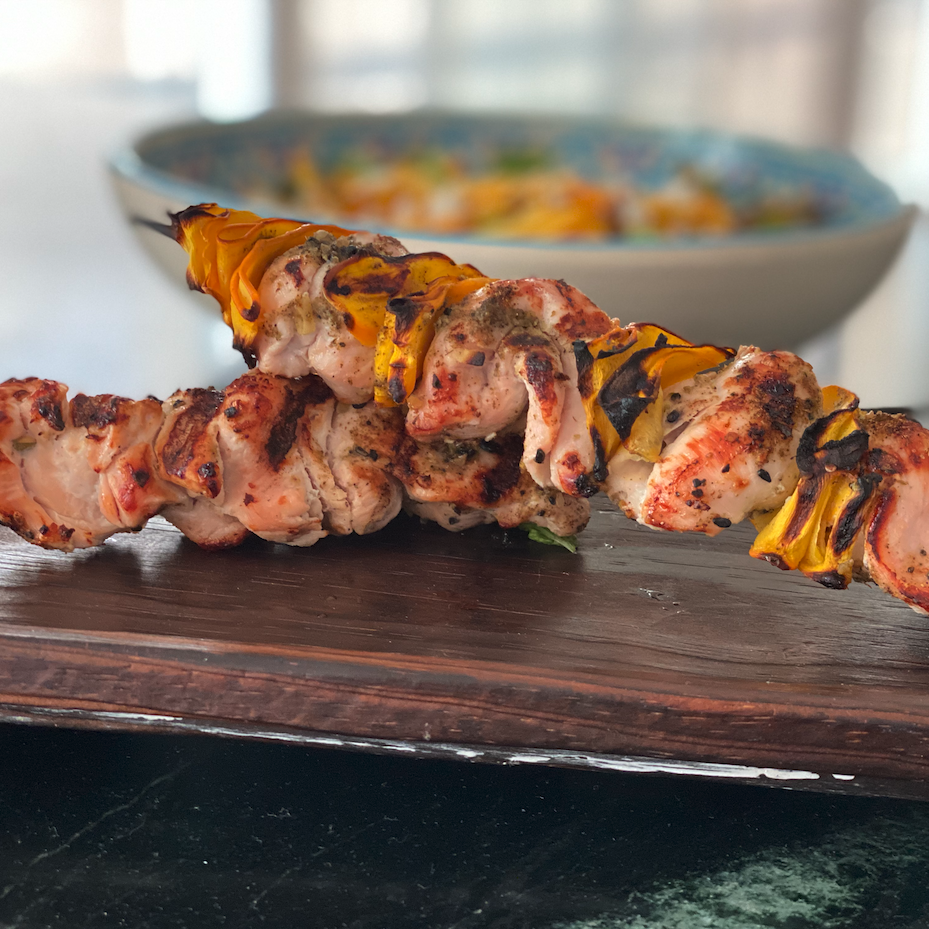 A wonderful summer 'go-to' for lunch or dinner that is pretty easy to make, and very fun to eat!
The combination of the smoky grilled meat and summer squash together with Blue Duke has a clean, yet sweet taste.
Ingredients
2 Chicken breast (cut into 1 – 1.5″ pieces
1 Zucchini (Summer Squash) – made into long, thin strips using a peeler
⅓ cup plain yogurt
1 tsp salt
1 ½ tsp Blue Duke
You will need skewers or bamboo sticks for this dish.
Directions
If using bamboo sticks, soak them for at least 30 minutes.
If working with whole chicken breasts, cut them into 1 – 1.5″ chunks or strips so that they fit nicely on a kebob
Add salt to the yogurt and stir. Then add the chicken to the yogurt-salt mixture and marinate for at least 60 minutes in the refrigerator.
Clean the zucchini and then cut bands of it using a peeler.
Take the chicken out of the fridge, and remove the excess yogurt.
Put the chicken and strips of summer squash (alternating) on the skewers. (To get the summer squash bands to look nice, create a ribbon effect – see below).
Sprinkle with Blue Duke on all sides.
Grill on medium until chicken temperature registers at 165 C.
Serve immediately