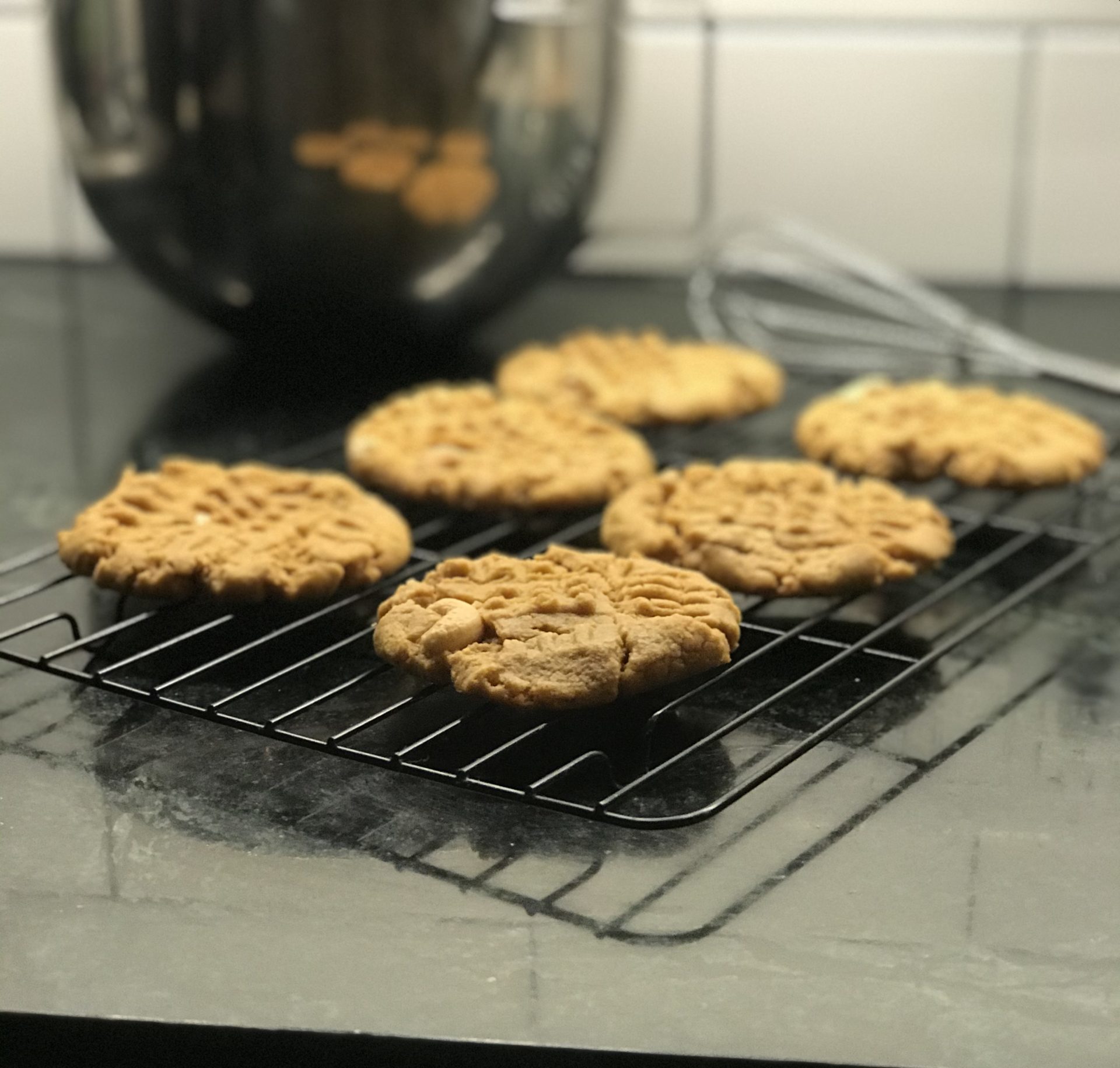 Decadent Flourless Peanut Butter Cookies with Curry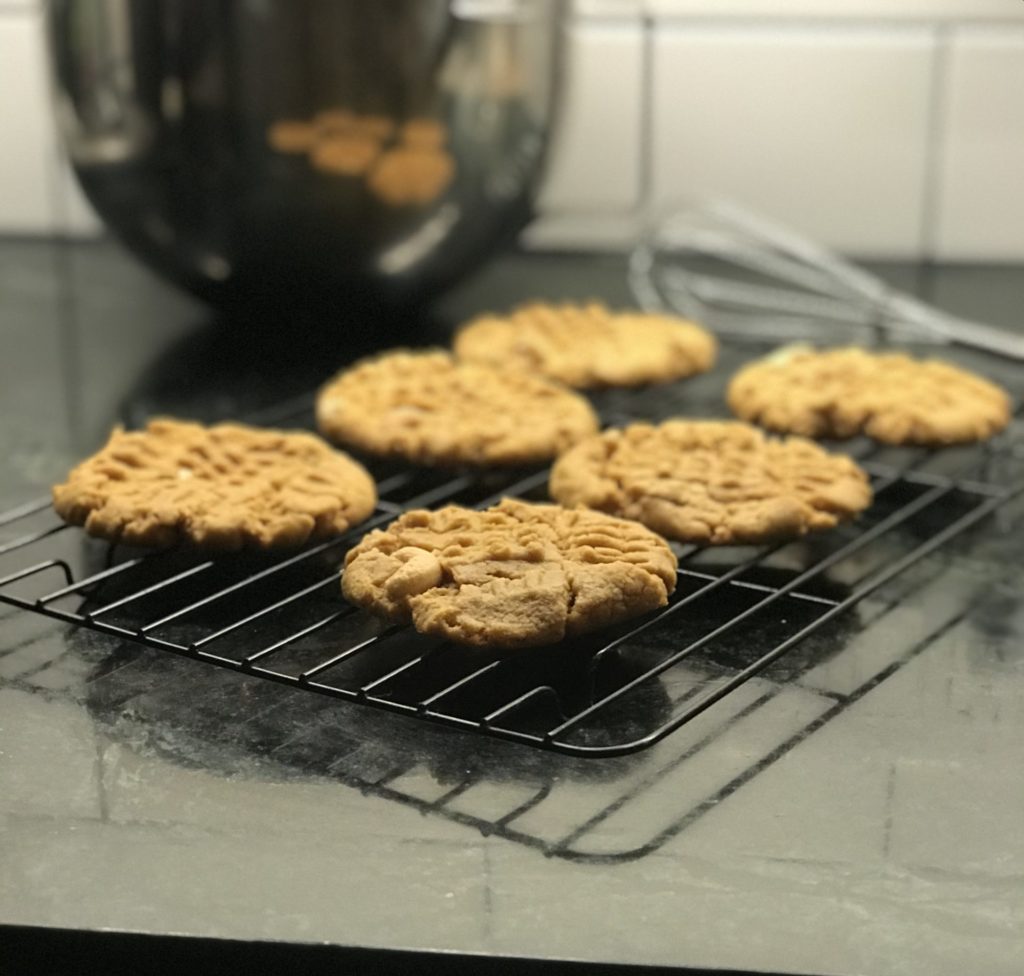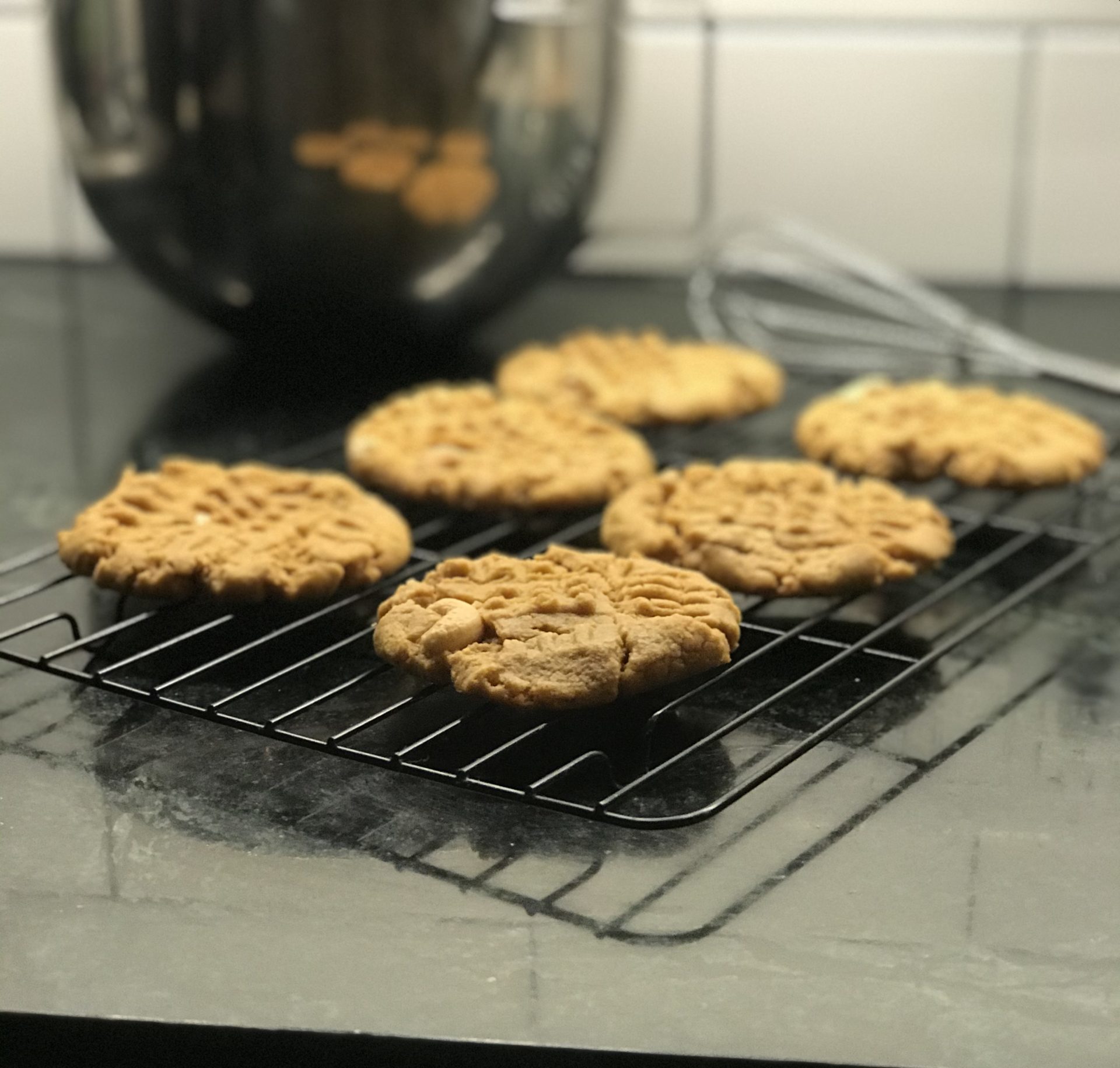 1 ½ cup Peanut Butter (Works best with natural peanut butter)
¼ cup Butter (unsalted)
⅔ cup Sugar (granulated)
⅓ cup (packed) Sugar (light brown)
1 tsp Brick Lane Takeaway
1 tsp Vanilla
1 large Egg (plus 1 egg yolk)
½ tsp baking powder
½ tsp baking soda
Optional – ¼ cup Cashews, lightly crushed
Pre-heat oven to 350 degrees F.
In a small frying pan, gently brown the butter on medium heat. Set aside to let cool.
Using a mixer, combine at high speed egg, egg yolk, both sugars and vanilla.
In a separate bowl, whisk together baking powder, baking soda and Brick Lane Takeaway.
Combine sugar mixture with peanut butter and browned butter.
Add dry ingredients (baking powder, baking soda and spice blend), and crushed cashews. Mix well at low speed 2 -3 minutes.
Form dough into small balls, place on baking pan and press down with a fork.
Bake until browned 10-12 minute.
Remove from oven and let cool on a rack.
Can be made ahead and frozen for up to 1 month.