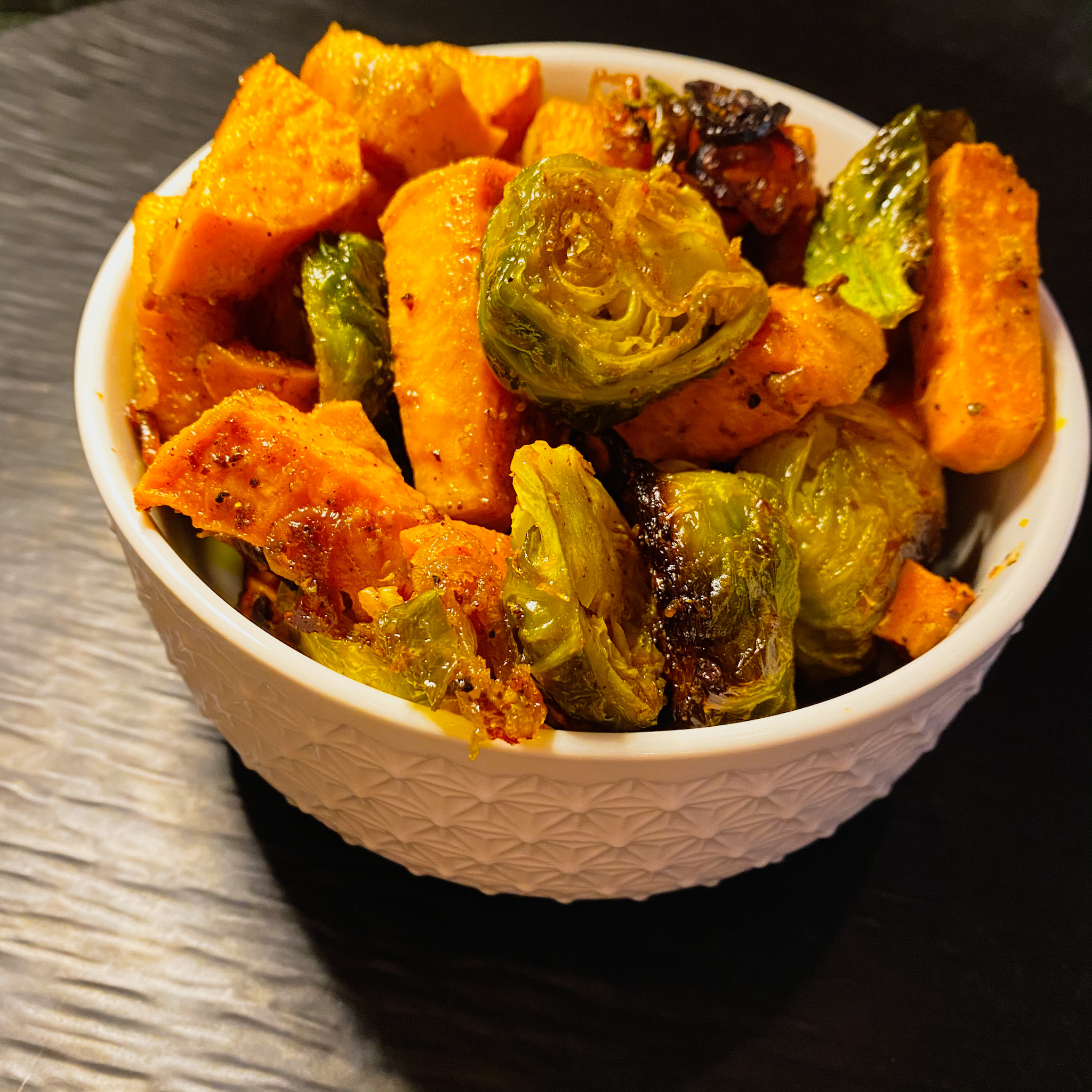 Curry-Roasted Sweet Potatoes & Brussels Sprouts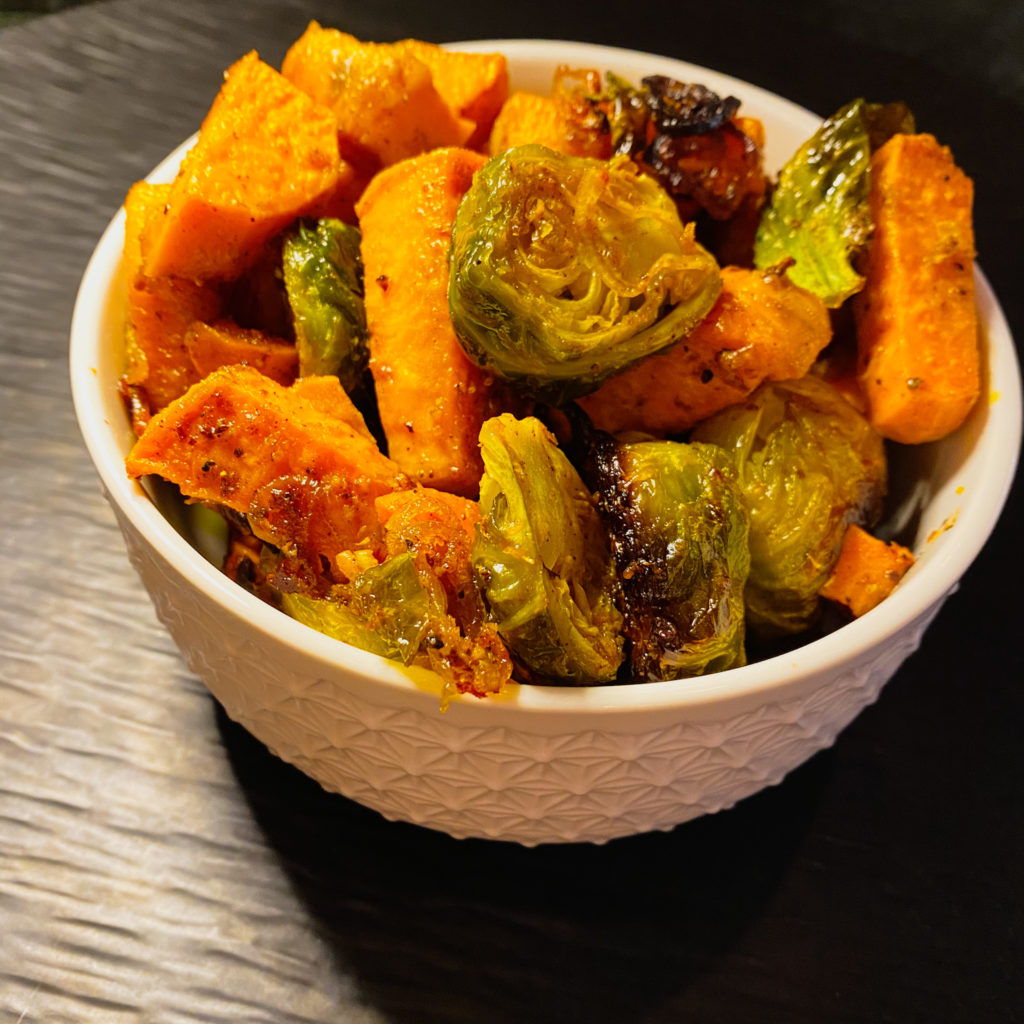 Brussels Sprouts, sweet potatoes and shallots come together marvellously with the warm spices in our Brick Lane Takeaway blend. The sweet heat of the ginger and the warmth of the freshly ground cumin temper the bitterness of the Brussels sprouts. And the cinnamon and cardamom reveal the naturally sweet flavours of the shallots and sweet potatoes.
Serve this with brown rice or farro, topped with spiced pecans or crispy chickpeas as a hearty Vegan-friendly meal. Or pair it as a side to grilled chicken, turkey, ham or pork chops. And if you have any leftovers, warm them up in the morning together with your eggs, as a change-of-pace from your regular hash browns.
INGREDIENTS
500 g (+/-) Brussel Sprouts, bases trimmed off and cut in half
3 C Sweet potatoes, peeled and chopped into 2 cm cubes
2-3 shallots, peeled and sliced thinly
3 TBSP Olive Oil
1 TBSP Brick Lane Takeaway
2-3 Garlic cloves, minced
1 ½ tsp salt
DIRECTIONS
Set oven to pre-heat to 425º F and line a baking sheet with parchment paper.
In a large bowl, whisk the olive oil, garlic, Brick Lane Takeaway and salt together.
Add shallots, Brussels sprouts and cubes of sweet potatoes and toss in oil mixture to coat well.
Spread the combination out on the baking sheet. Bake for 20 – 25 minutes, checking and turning them at about 15 minutes.
Serve warm as a side dish, or with brown rice or farroand spiced pecans, for a vegan bowl.