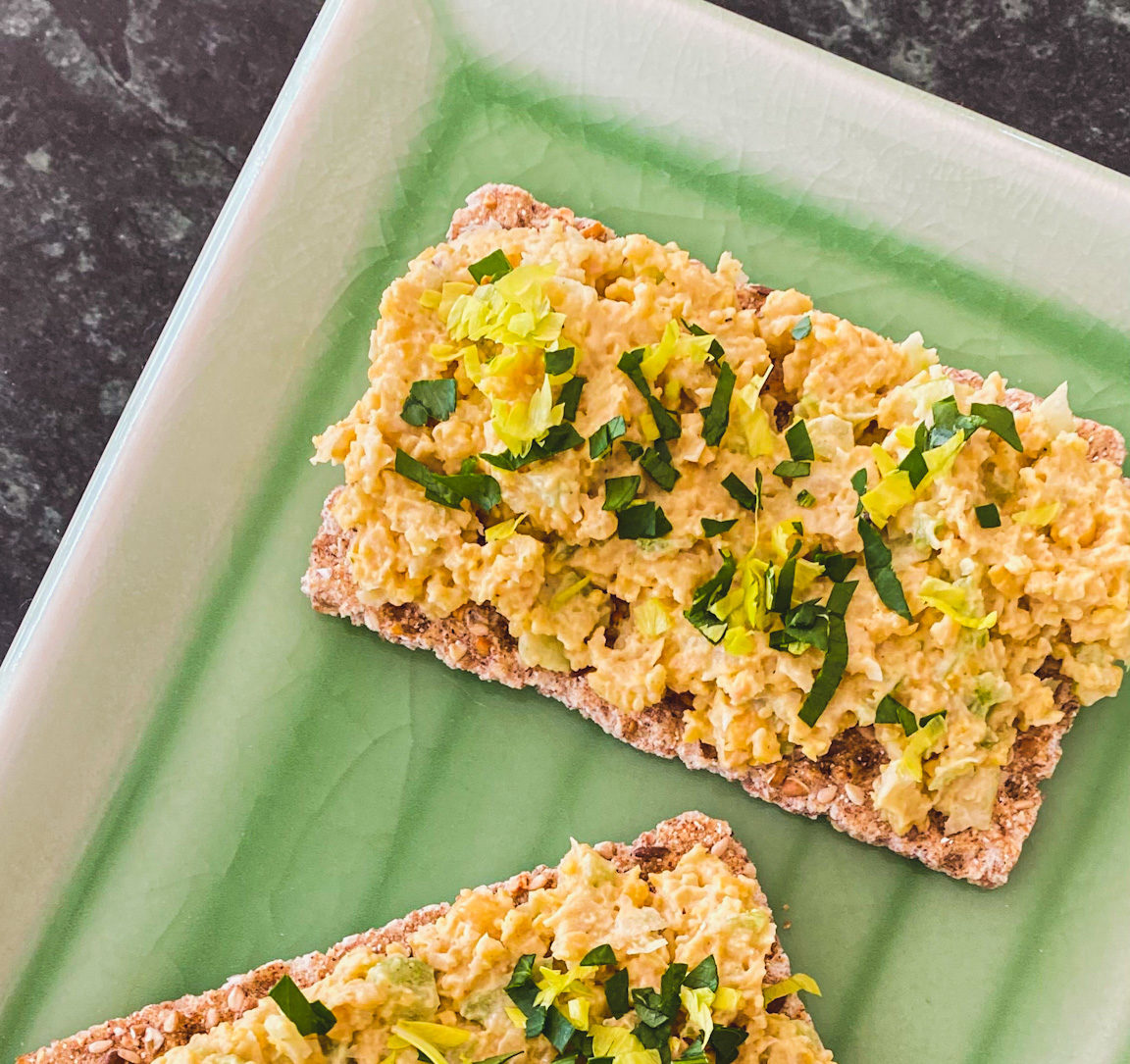 Curry Chickpea Spread
This is a great alternative to tuna salad that suits a group with different dietary preferences. It can be totally plant-based depending on the mayonnaise you use, and with the help of a food processor, comes together in minutes. It's delicious as part of a sandwich, on crackers or even rolled into a ball, with breadcrumbs and deep-fried for a tasty appetizer
INGREDIENTS
1 Can of Chickpeas (you can sub in tuna in oil, if you prefer), strained and rinced
2 stalks of Celery, chopped into small 1 cm-ish cube-sized pieces (If you have celery leaves, they make a nice garnish)
2 TBSP Mayonaise
2 tsp The Spice Who Loved Me
Salt and pepper to taste
Nori Flakes *Optional
DIRECTIONS
Put the rinsed chickpeas in the food processor and chop to a touch chop, stopping before they become totally smooth. (Or mash with a folk in a bowl)
In a bowl combine the partially mashed chickpeas together with the other ingredients. Mix well and add salt and pepper to taste.
Serve on a sandwich of on crackers, garnished with chopped celery leaves and toasted nori flakes.