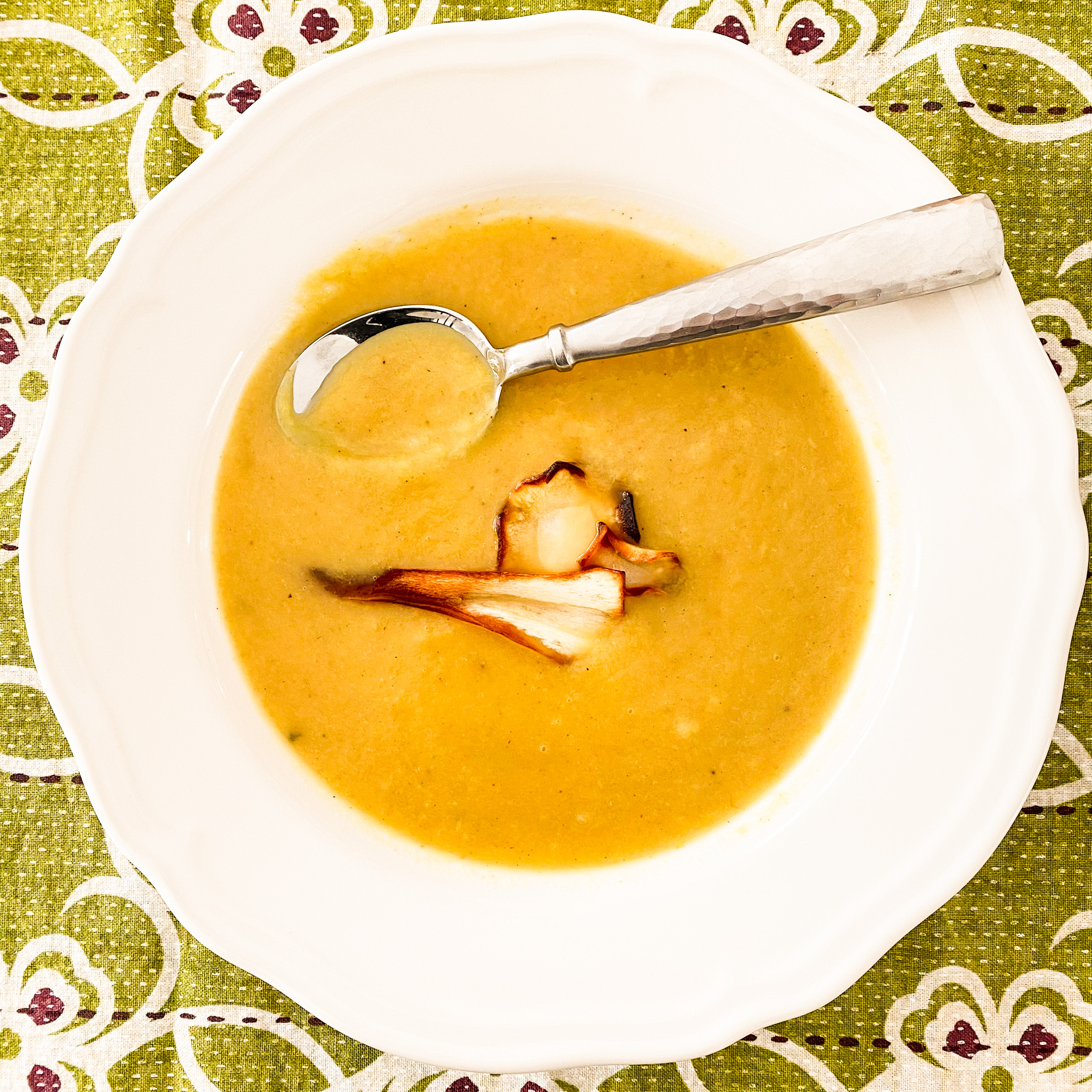 Curried Parsnip & Pear Soup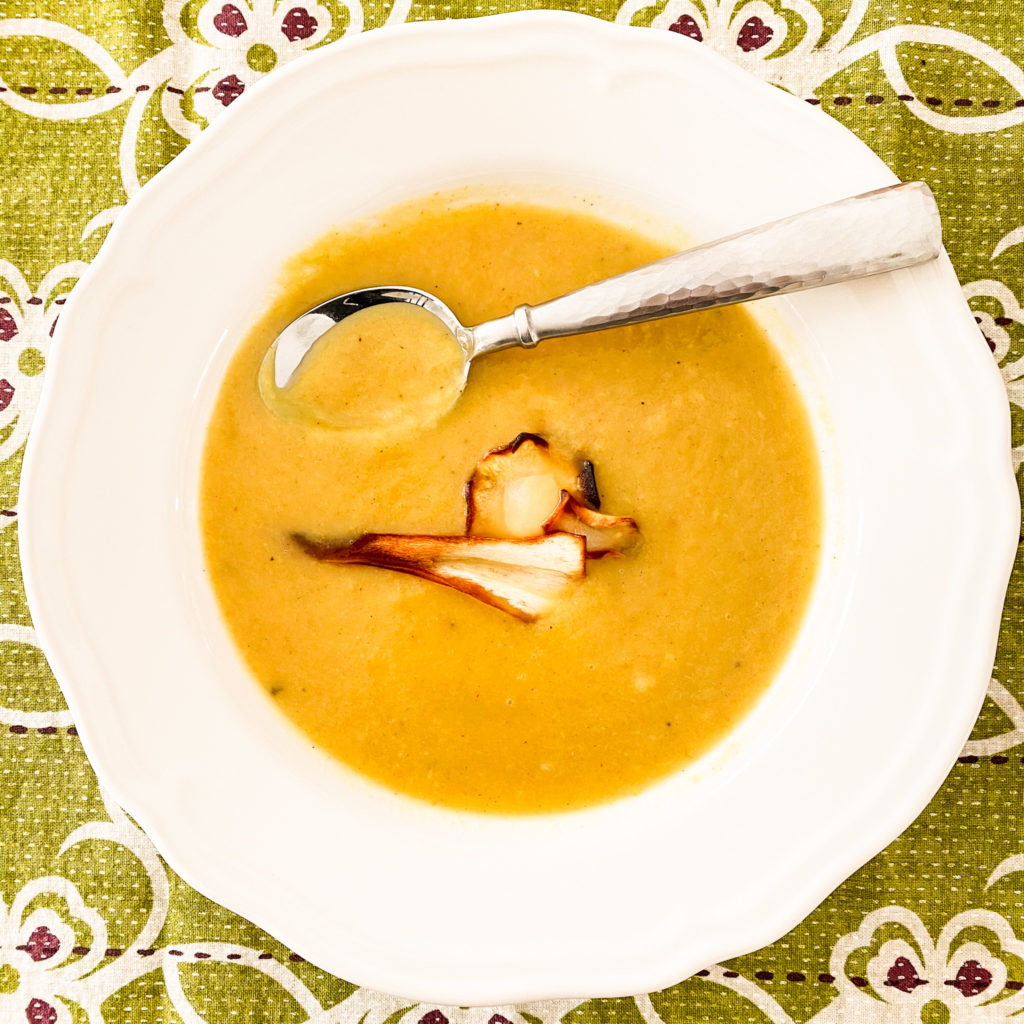 Parsnips and pears steal the show here with this beautiful brothy blend! The bright, fresh flavour of the pear and citrus combo is smoothed out with the warmth of our curry blend, Brick Lane Takeaway.
INGREDIENTS
900 g Parsnips, peeled and cut into pieces (*see note below for garnish*)
1 Pear, peeled, core removed and cut into pieces.
5-6 C stock (either chicken or vegetable)
½ Medium sweet onion, chopped
1 Stalk of Celery, chopped
1 ½ Tbsp Olive oil
1 Tbsp Lemon juice, fresh squeezed
1 ½ tsp Brick Lane Takeaway
1 tsp salt
a dash of nutmeg *optional
⅓ C Cream *Optional
Note – to make the garnish out of cripy parsnips, use a mandolin to slice a few thin pieces either from the base or the sides and cook these in hot oil while the soup is cooking. Otherwise, garnish with parsley or a drizzle of cream.
DIRECTIONS
Heat the oil a large pot or sauce pan on medium heat, add the choped onion and celery. Cook for 3-4 minutes then add the Brick Lane Takeaway.
Reduce heat to medium-low and add the parsnips, pears and stock. Cook for about 25 minutes until parsnip and pear are very soft.
Blend until smooth with either an immersion blender, stand blender, Vitamix or food processor (let cool first if using a food processor).
Return to pot on medium heat. Add spices, salt and lemon. (If it is too thick, add a bit of water.) Serve hot with garnish of cream, and/or parsnip chips or parsley.