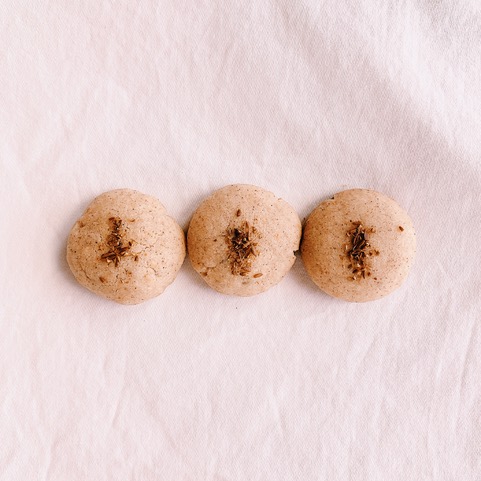 Cumin-Cinnamon Shortbread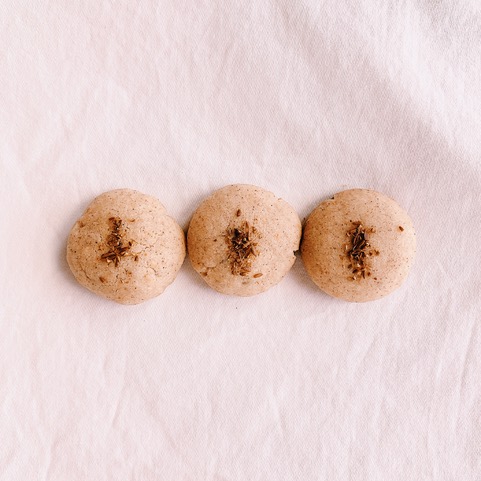 These melt-in-your-mouth cookies are the perfect little treat to enjoy with a cup of tea. They have the buttery, crumbly texture of shortbread, and are immensely improved with the addition of warming cinnamon and musky cumin.  Do yourself a favour, double the recipe and put half the dough in the freezer for future use. You may never be able to eat plain shortbread again!
Yield: 30 cookies
Time: 25 min
Ingredients
2 cups all-purpose flour
6 Tbsp sugar
1/2 tsp salt
2 tsps grated lemon zest
1 tsp cinnamon
1 tsp cumin seeds, whole + 1Tbsp cracked cumin seeds
1/8 tsp cayenne
1 cup unsalted butter, softened slightly and cut into pieces
1 tsp vanilla extract
Instructions
Preheat the oven to 350 degrees. Add the flour, sugar, salt, lemon zest, cinnamon, 1 tsp cumin seeds and cayenne in a food processor and pulse to combine. Add the butter and vanilla and pulse until mixture just forms a dough.
Place the dough on a work surface and shape into 1-inch balls. Place them 2 inches apart on parchment-lined baking sheets and flatten each cookie with the palm of your hand. Sprinkle a few of the cracked cumin seeds on top of each ball pressing them lightly into the dough.
Bake until lightly browned, about 15 to 20 minutes, rotating the pans halfway through. Remove from the tray and place them on a rack to cool.