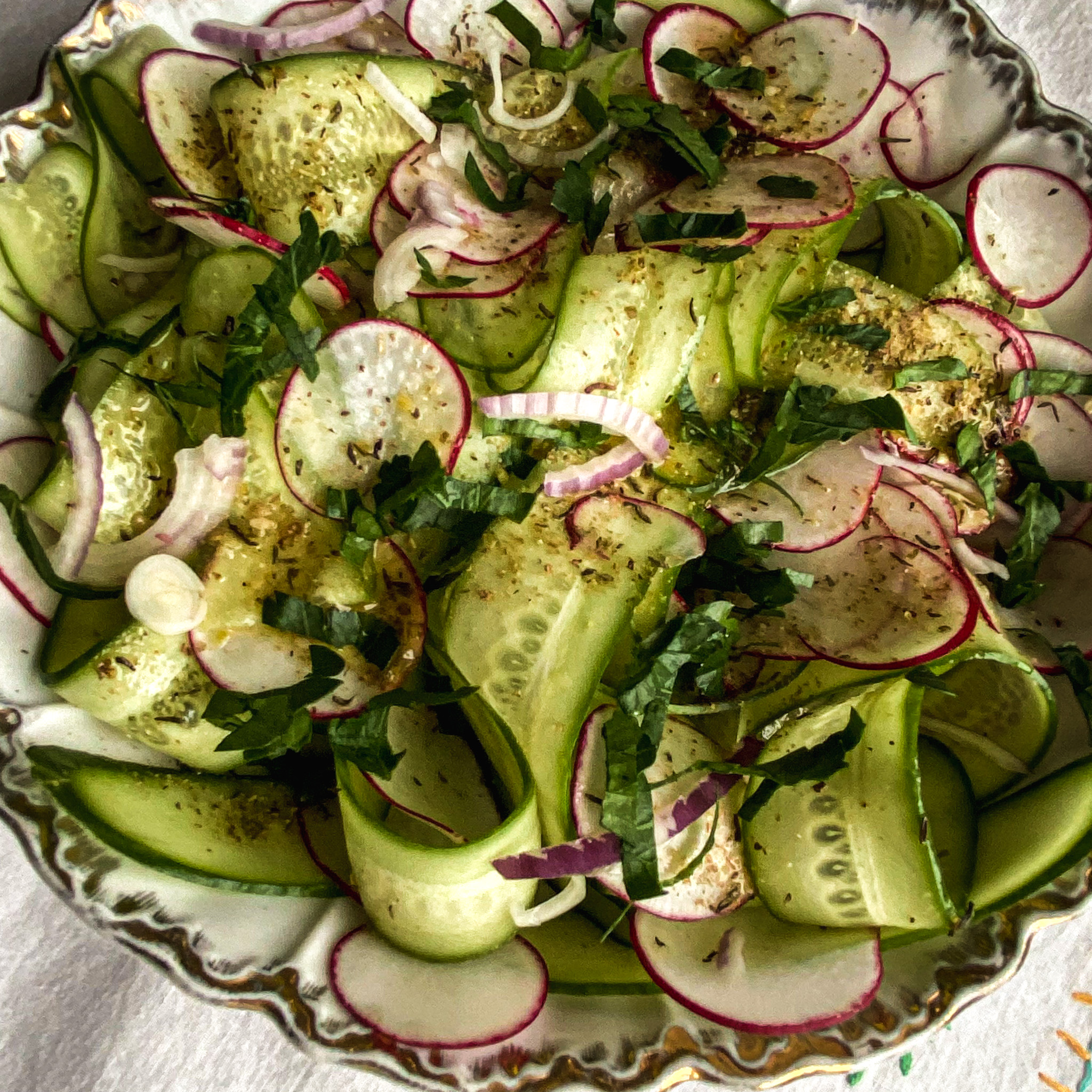 Cucumber, Radish & Mint Salad
Mint and sumac dress up the fresh, crunchy cucumbers and spring radishes. And the colours are a feast for the eyes, too!
INGREDIENTS
5 small Cucumbers, sliced using a mandolin
10-15 slices of red Onion, sliced thinly using a mandolin
4-5 radishes, sliced thinly using a mandolin
2 ½ Tbsp Mint Leaves, chopped finely
2 Tbsp Olive Oil
2 tsp cider vinegar
1 lemon, zest and juice
2 tsp Coriander seeds, toasted and crushed
1 small clove of Garlic, minced
Salt and pepper to taste
A pinch of Bad'Az Za'atar as garnish *optional*
DIRECTIONS
Combine the ingredients for the vinaigrette (olive oil, sumac, coriander, garlic vinegar, salt & pepper) in a small bowl and let sit overnight or at least for a few hours, if possible.
Toss the onion cucumber and radish slices together with the dressing. Serve with a sprinkle of Bad'Az Za'atar on top.