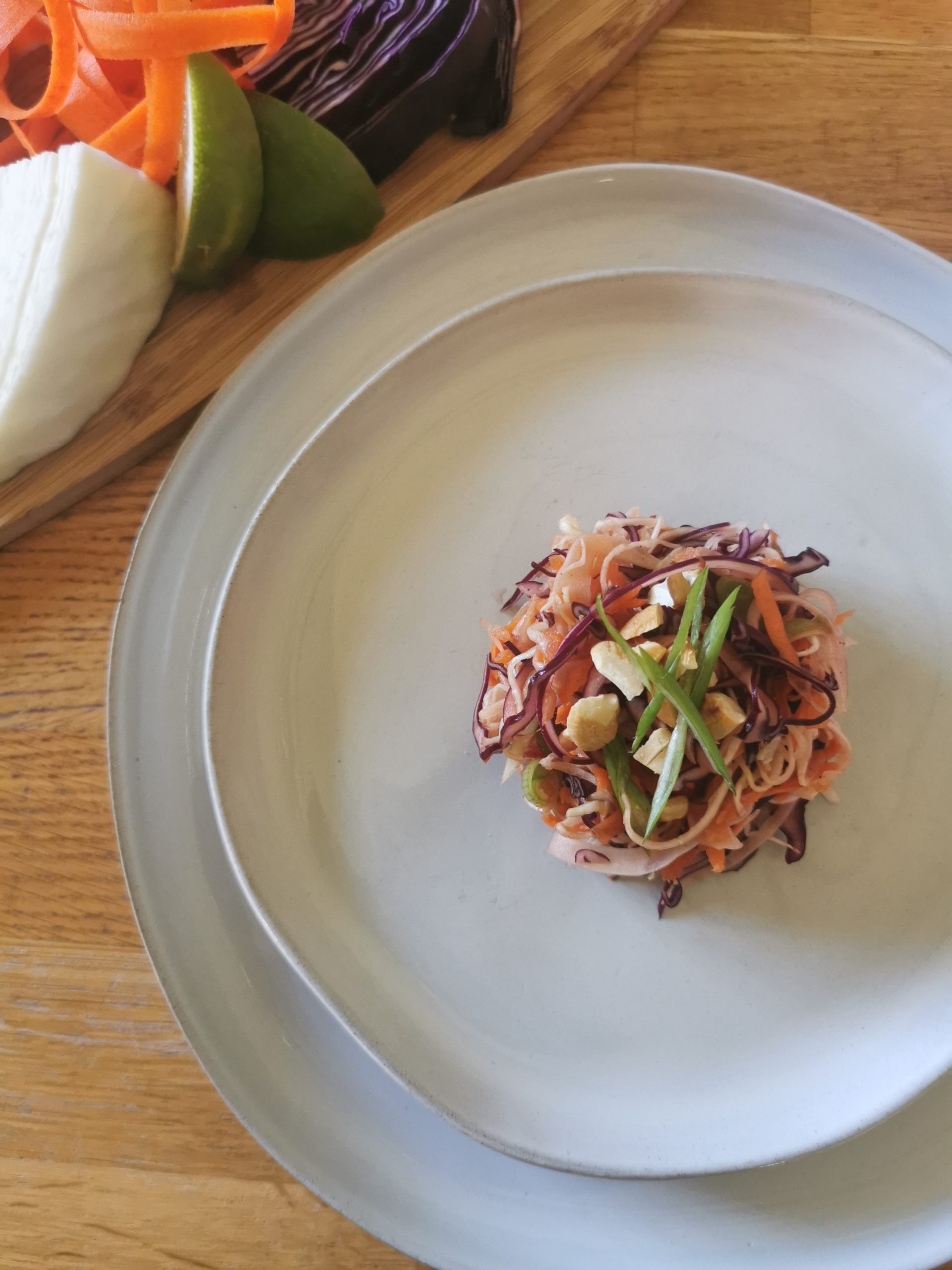 Coleslaw, with an Exotic Twist
An exotic twist on the classic Cole Slaw, with flavours of lemongrass, tamarind, apples and cashews.
Serve as a side salad with chicken or fish, or add try a slight variation (below) for a tasty 'Egg Role in a Bowl'.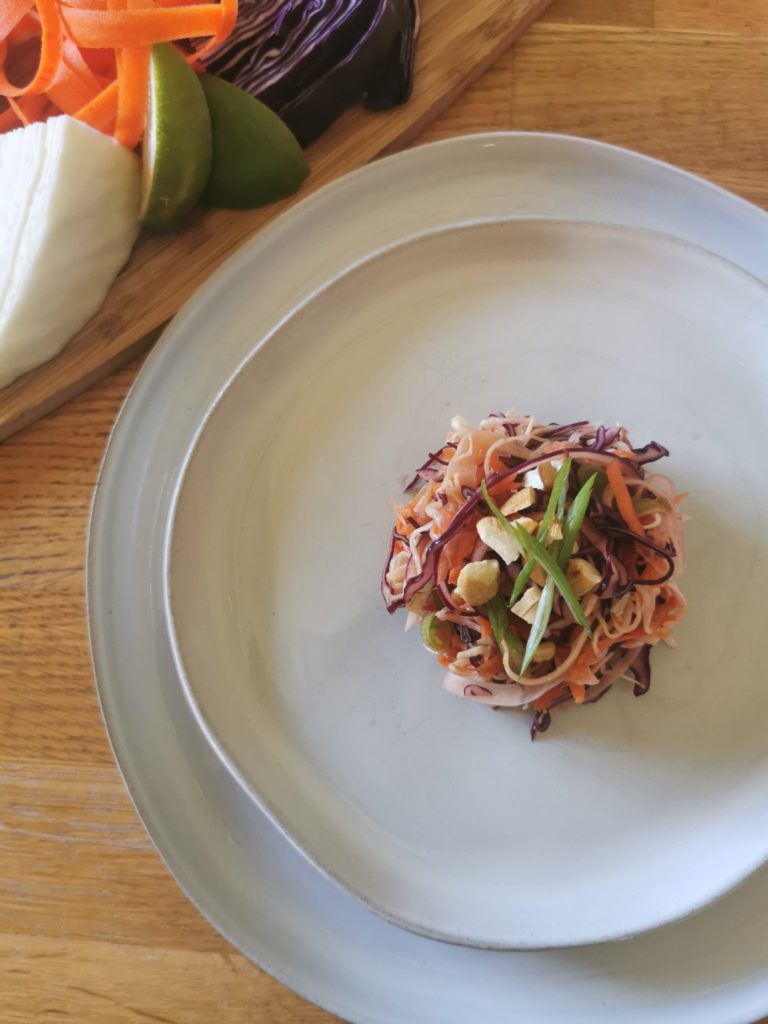 INGREDIENTS – SLAW
1/4 red cabbage shredded
1/4 Green Cabbage, shredded
2 Carrots, grated
2 Green Onions, finely chopped
1 Apple, grated
1/3 Cup Cashews, toasted gently and crushed to medium size. *Optional, as topping
INGREDIENTS – DRESSING
2 Tbsp soy sauce
Juice of 1 lime
4 Tbsp Olive oil
1 tsp The Spice Who Loved Me
1/2 tsp Ground Pepper
1 clove of Garlic, crushed
1 tsp Ginger, freshly grated
DIRECTIONS
1. Prepare slaw ingredients and mix in a large bowl.
2. Add dressing ingredients to a shaker cup or blender and mix well. Drizzle over slaw mixture and toss.
3. Top with toasted cashews and serve.

DIRECTIONS – Egg Roll in a Bowl Variation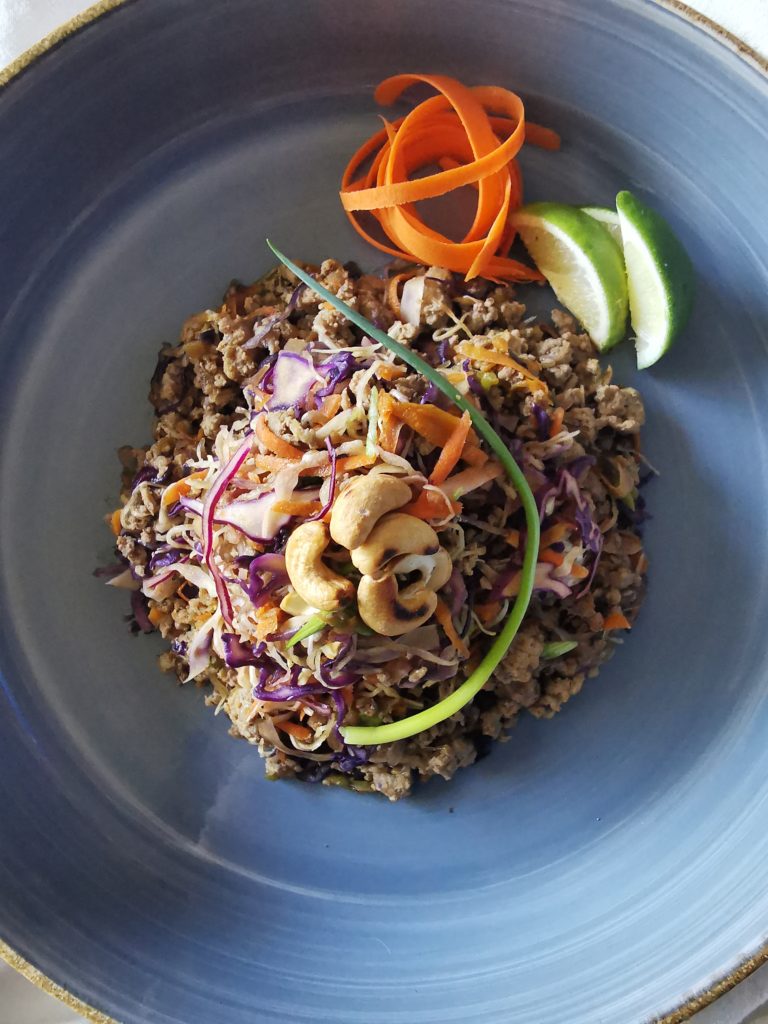 To make this the egg roll in a bowl dish, omit the olive oil in the dressing.
Brown 1lb of ground pork with the garlic and ginger from the dressing recipe.
Once it's browned and fragrant, add in the slaw mix and the rest of the dressing ingredients (soy sauce, lime, spice who loved me, ground pepper) and stir to combine (just until the cabbage has softened slightly 1-2 minutes).
Top with a little more fresh green onion and toasted cashews.
Serve immediately.