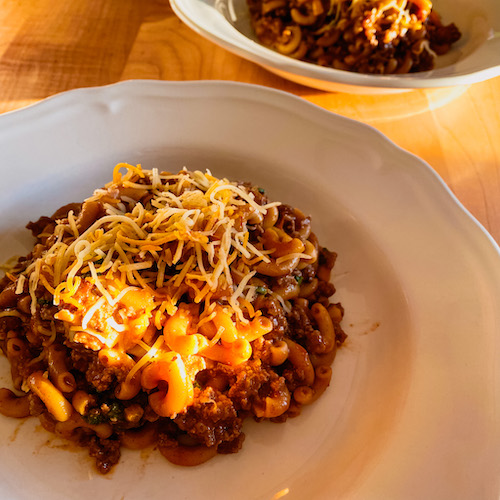 Cinnamon Ground Beef & Noodles
Don't let this unique and unfamiliar flavour combination scare you, this rich dish is exactly what you'll want after an afternoon filled with doing fall yard work. It's a one-pot meal that comes together without a lot of fuss and very little clean-up. You won't be able to stop eating it.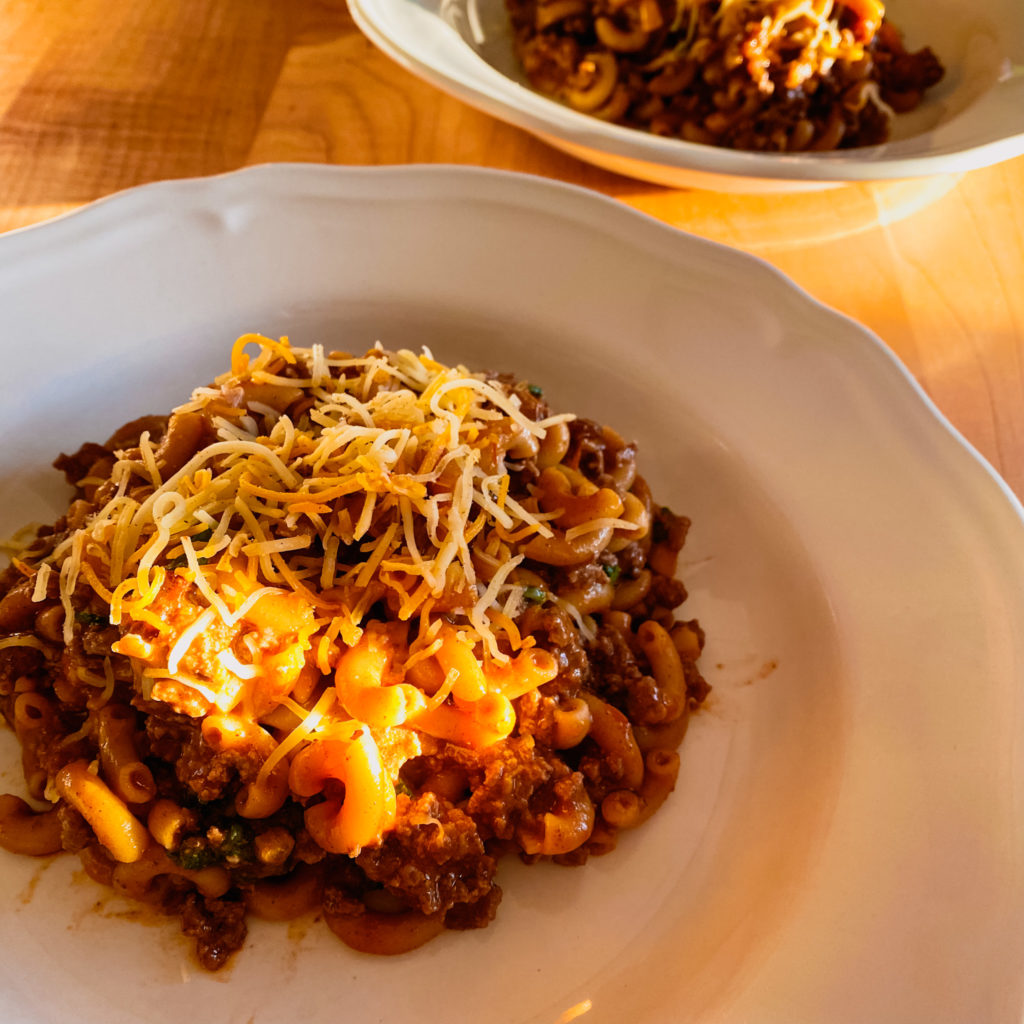 INGREDIENTS
454 Ground Beef, extra lean
1 medium Onion, chopped1-2 Stalks of Celery, chopped into small pieces
2 TBSP Olive oil
2 cups Macaroni, dry/uncooked
2 Cups Water
225 G tomato sauce
3 cloves garlic, finely chopped
1 tsp salt (additional salt to taste, as needed)
1 tsp cinnamon
a Pinch of Crushed dried red pepper flakes (optional)
⅓ Cup Sour Cream *Optional
1/4 cup Raisins
1 Tbsp White Wine Vinegar
¾ cup shredded cheddar cheese
DIRECTIONS
In a large pot, heat the olive oil and cook onions, celery and garlic for a few minutes. Add the ground beef and cook until browned, stirring and breaking it up with a wooden spoon or spatula as it cooks.
Add the cinnamon, crushed chillies and vinegar. Stir.
Add the tomato sauce, macaroni and water and cook for 15 minutes, stirring occasionally.
Add sour cream and raisins. Serve hot with a topping of cheese.