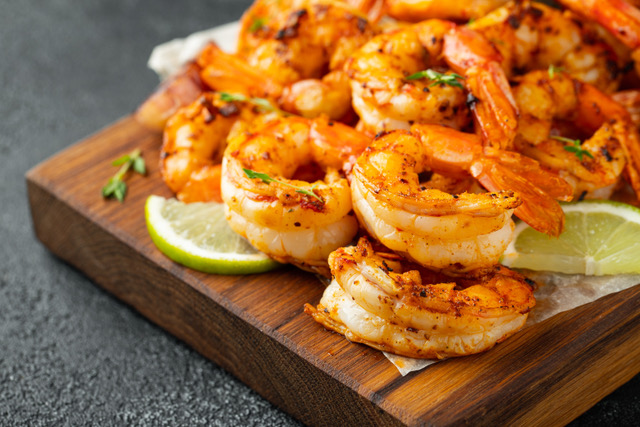 Chipotle Shrimp Burritos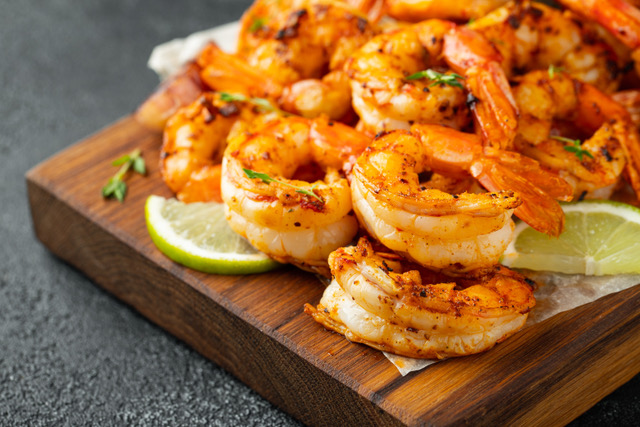 Who would ever think to add cinnamon to a shrimp marinade?! Well this tasty recipe is a family favourite (might even be one of the most frequently requested!)
When we have vegetarians visiting, this recipe is very easy to adapt, replacing the shrimp with either tofu or cubed sweet potato.
INGREDIENTS
Shrimp & Marinade
450 g Shrimp (shells and tails removed)
3 Chipotle peppers in adobo sauce
1 Tbsp Adobo sauce
1 clove of garlic, minced
1 Tbsp Honey
3 Tbsp Olive Oil
¾ tsp Cinnamon
Juice from 1 lime
—-
2 C White rice (cooked)
Juice from 1 lime
1/4 C Cilantro (Plus 1 Tbsp for garnish)
4 Lg Tortillas (flour)
—-
Avocado Crema
2 Avocados (mashed)
½ C Sour Cream
1 Tbsp Lime Juice
Salt and Pepper to taste
—-
DIRECTIONS
In a food processor, combine chipotle peppers, adobo sauce, honey, garlic, ½ of the olive oil and cinnamon.
2. Rinse the shrimp off and dry with a paper towel. Put pepper mixture together with shrimp into a freezer bag or bowl to marinate for min. 20-30 minutes (up to 1 hour).
3. In a separate bowl, combine the avocados, sour cream, lime juice, salt, and pepper. (Leave in fridge until ready to serve.)
4. Cook white rice and let cool. Add lime juice, salt and pepper, and ¼ chopped cilantro.
5 Pre-heat a heavy-bottomed pan, skillet, or grill and add 1 Tbsp of olive oil.
6. Scoop shrimps out of the sauce (allowing some sauce to remain) and cook 2 – 3 minutes per side.
7. Set up tortillas, adding avocado crema, rice mixture, and cooked shrimp. Top with garnish of cilantro to serve.