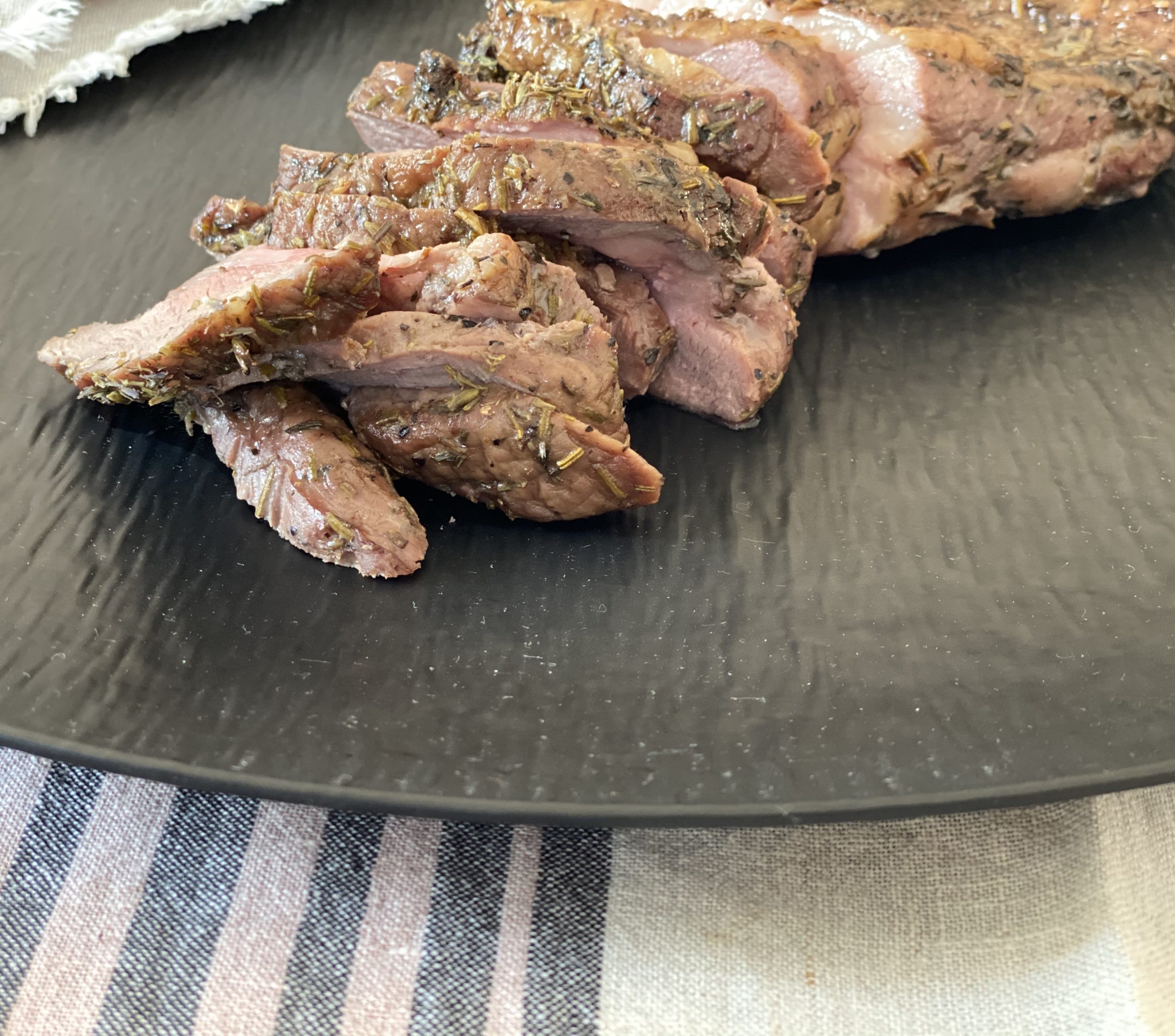 Butterflied Leg of Lamb with Lavender & Garlic
This butterflied leg of lamb is deliciously done either in the oven or on the grill. Ideally, you want to let the flavours infuse for a couple of hours or overnight before cooking – but otherwise, the involvement for this dish is quite low.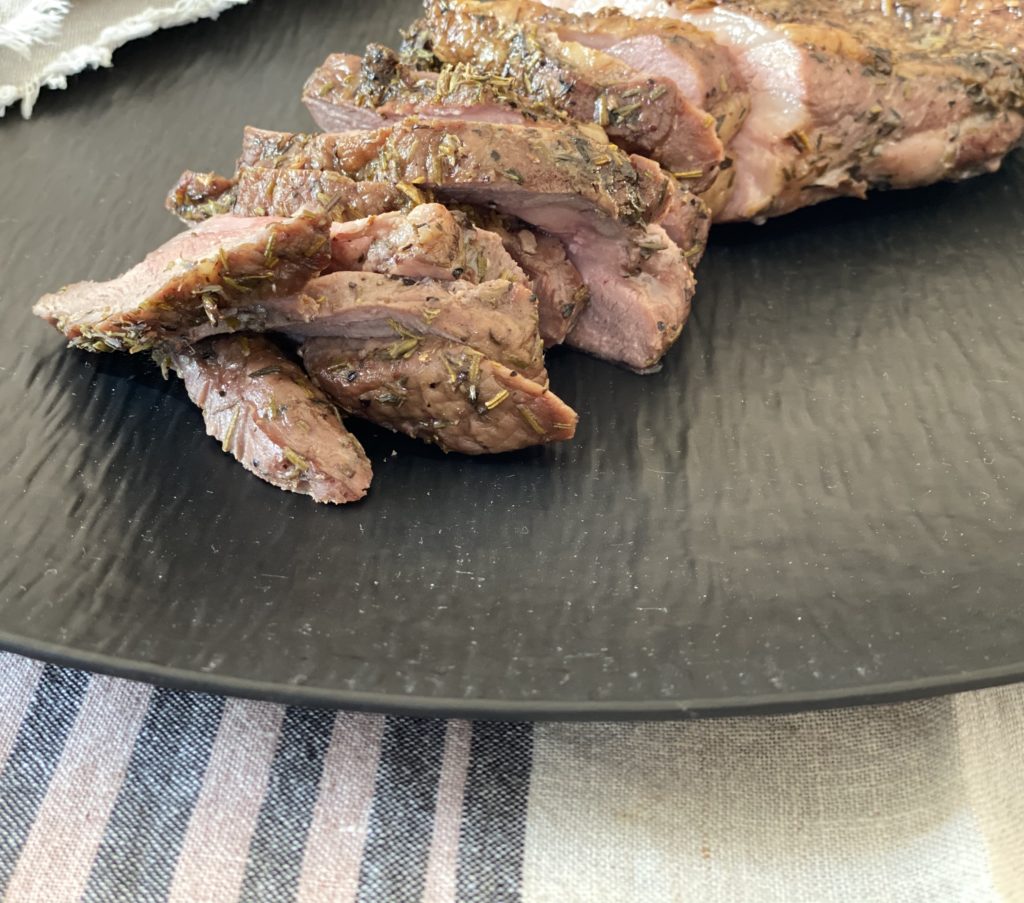 Ingredients
Butterflied leg of lamb
4 cloves of Garlic
1 tsp of Lavender
2 sprigs of Rosemary (leaves only)
1 Tbsp Olive Oil
Fresh ground black pepper
1 tsp Kosher salt
Directions
Pat the lamb dry and using a sharp knife cut small slits in the fat layer every 2″. Cover the roast with olive oil.
Using a pestle and mortar, combine the rosemary, lavender, pepper and garlic. Insert into the slits, and as a rub on the roast. Wrap in a plastic wrap and set in the fridge for at least 2 hours or overnight.
Take the roast out of the fridge, remove the plastic wrap, sprinkle with salt and set it in a baking dish on a grill with the fat-side up.
(*Optional – add potatoes tossed in olive oil under the meat to bake together.)
Let meat rest for 30 minutes to bring it to room temperature.
Heat the oven (or grill) to 450° F and set the rack in the middle position.
Bake the roast at 450° for 10 minutes, then reduce the heat to 375° F for 25 -35 minutes until a thermometer inserted into the thickest part reads 135° (for medium-rare) /145° (for medium).