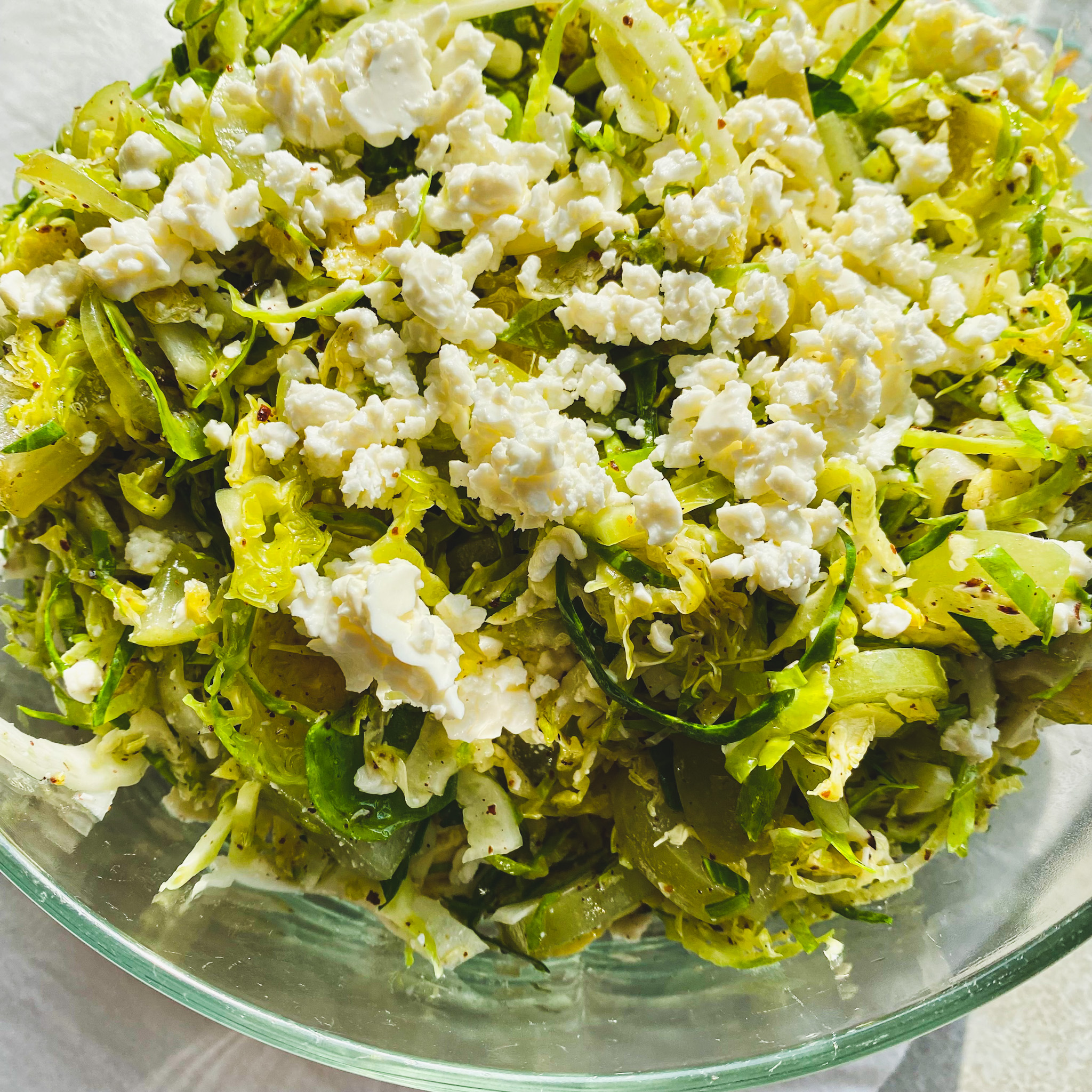 Brussells Sprouts, Feta and Grape Salad
Shaved Brussels sprouts and grapes with cheese happen to be a pretty amazing combination. And this variation with feta and sumac has converted even the least enthusiastic Brussels sprouts eater we know. Try it!
INGREDIENTS
8 – 10 large Brussells Sprouts, cleaned and shaved using a mandolin
10-12 Grapes, cleaned and cut into quarters
¼ Cup Parsley, chopped
½ Cup Feta, crumbled
¼ Cup Olive oil
2 Tbsp Red Wine Vinegar
1 tsp Honey
1 tsp Sumac
Salt & Pepper to taste
2 Tbsp Pine Nuts, toasted *Optional
DIRECTIONS
In a small bowl, whisk together the ingredients for the vinaigrette (oil, vinegar, honey, sumac, salt & pepper).
Toss the sprouts, grapes and parsley together with the vinaigrette. Top with feta and pine nuts and serve.